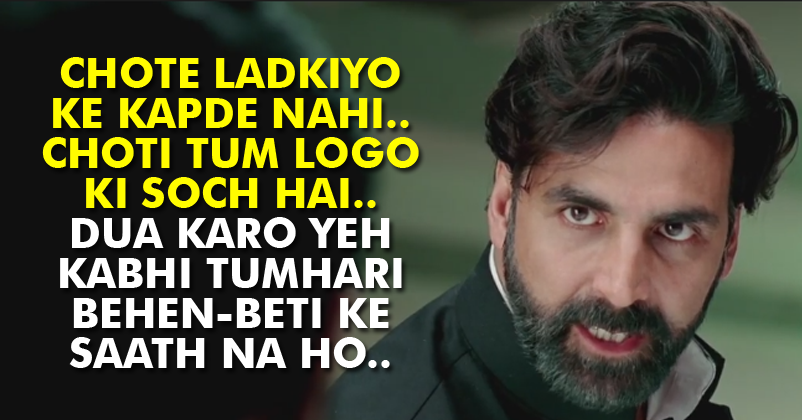 The night of Dec 31st, 2016 was horrific for all those ladies who were molested by the unruly mob in Bengaluru and their anger and frustration further increased when the state home minister held them and their dressing sense responsible for the whole incident. He just once again confirmed the fact that the politicians of today are left with very less or no sensitivity and they can say anything to shy away from their own responsibility of failure.
What has been more surprising or rather shocking is that it all happened when nearly 1500 police officers were deployed to make sure that nothing of this sort could happen that night.
The eye-witnesses said that police officials were acting as mute spectators and no action was taken by them on the hooligans, while the victims kept on crying and shouting for help.
No one from the Bollywood industry came forward and spoke about the incident until actor Akshay Kumar decided to share a video in which he talked about the Bengaluru mass molestation and expressed his anger over the incident.
The actor shared this video on Facebook with caption, "The Bangalore incident makes me feel we are evolving backwards, from humans to animals, rather beasts cause even animals are better! Truly shameful!"
Click here to watch this video directly on Facebook
You won the Internet Akshay!
We all need to think the way he does!! What do you say? Let us know your views in this connection in the comments section below.
Share Your Views In Comments Below