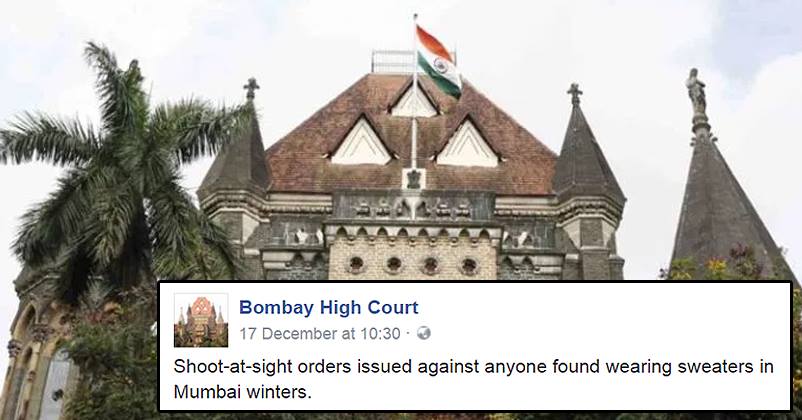 The social media networks have become an important part of our lives as with changing times, we want every piece of information at one touch of mobile or laptop screens. Just to make a personal touch with the citizens and to communicate with them easily, nowadays the government departments have also started developing their online presence. Modi government is also emphasizing that all the government departments and institutions should have the digital connection with the public.
What's more, social media is a great source of humor as well and parody accounts play a very big part in spreading humor on these networks. The Bombay High Court too has a parody account which keeps passing on judgments and make users go ROFL. However, sometimes the judgments are so bang on that many of its followers think that it should be made a law immediately.
We are bringing you some posts of this parody account which has inserted humor with the law:
True for Pani Puri lovers!
Mind it, Gujjus!
Beware peepers!
High level of pollution:
Rules for catching local trains:
There you are!
For all loving bros & sis:
Distance matters..
Say No to duplicate!
Selfie freaks pay attention!
Winters in Mumbai:
You get to reach so early..
Social connect is necessary:
Aren't they brutally honest as well as funny to the core? Let us know your views in the comments section below.
Share Your Views In Comments Below