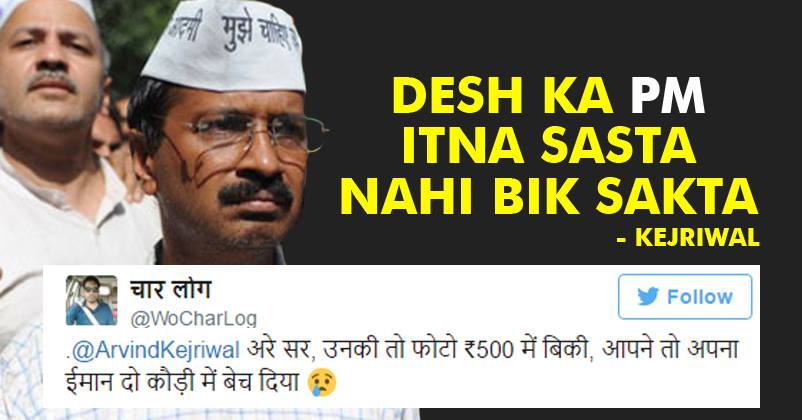 When Reliance Jio made use of PM Modi's photo for the purpose of advertisement, the Chief Minister of New Delhi, Arvind Kejriwal, didn't waste any time in asking Modi what the deal was; and he again asked the same question when PayTM used Narendra Modi's photo in its advertisements.
The Information and Broadcast Minister, Rajyavardhan Singh Rathore, said that appropriate action would be taken against the company as it didn't take permission before using the PM's photo and violated the law.
The action will be taken under The Emblems and Names (Prevention Of Improper Use) Act 1950, which enlists 36 emblems and names that can't be used for commercial or professional purposes. These include pictures and names of Ashoka Chakra, Dharma Chakra, Mahatma Gandhi, Jawaharlal Nehru, PM, President of India, Government of India and Governor of a State.
As per reports, Reliance will need to pay a penalty of Rs. 500 for using PM Modi's photo and the AAP chief was quick to react over the matter with this tweet:
देश का PM इतना सस्ता कभी नहीं बिका… https://t.co/AgVHvqayTc

— Arvind Kejriwal (@ArvindKejriwal) December 3, 2016
As usual, the Delhi CM got trolled by Twitterati and here are some selected tweets:
What could be more insulting than this?
देश नहीं पूरी दुनिया में कोई राजनेता ऐसा नहीं होगा जो गिरने में अरविंद केजरीवाल को टक्कर दे सके😂😂

— onlY tushaR™® (@onlytg_gt) December 3, 2016
Every time, Kejriwal be like:
अरविन्द चाचा एवेरी टाइम बी लाइक pic.twitter.com/sPGerNvNKs

— Red John (@NachikettD) December 3, 2016
2 minutes of silence:
2 minutes silence for those who thought Arvind kejriwal would change politics of Caste and Religion.

— Banna. (@iJaiDeep_) December 3, 2016
Counter attack on Delhi CM:
https://twitter.com/I_Atheist_/status/804993817380147200
Yeh kuch bhi bolta hai ….degree check karo Iska….pakka farjiwada dikhra …

— Chirag Patel (@Chiragvhb) December 3, 2016
Epic insult:
.@ArvindKejriwal सर जब भी कोई सस्ती चीज़ देखो तो अपने ज़मीर के बारे में सोचा लिया करो फिर सब महंगा लगेगा। 😂😂

— Maithun (@Being_Humor) December 3, 2016
.@ArvindKejriwal अरे सर, उनकी तो फोटो ₹500 में बिकी, आपने तो अपना ईमान दो कौड़ी में बेच दिया 😢

— चार लोग (@WoCharLog) December 3, 2016
Arvind is trolled more than Justin Bieber on every tweet:
ये देश का पहला मुख्यमंत्री है जो हर ट्विट जस्टिन बिबर से भी ज्यादा ट्रोल होता है।

— Jony (@jony_khatri) December 3, 2016
Hilarious to the core 😀
https://twitter.com/politicalbanda/status/804994885581303808
👉@ArvindKejriwal👈
इसने सोचा हुआ है पहले अपनी दुकान ट्विटर से बंद करेगा,फिर सड़क पर लात खायेगा।
समझा इसे @kapsology थोड़ा

— SAFFRONISED!! (@AAPfool) December 3, 2016
Do you think that the language used by the Delhi CM was inappropriate?
Do let us know your views in this connection in the comments section below.
Share Your Views In Comments Below