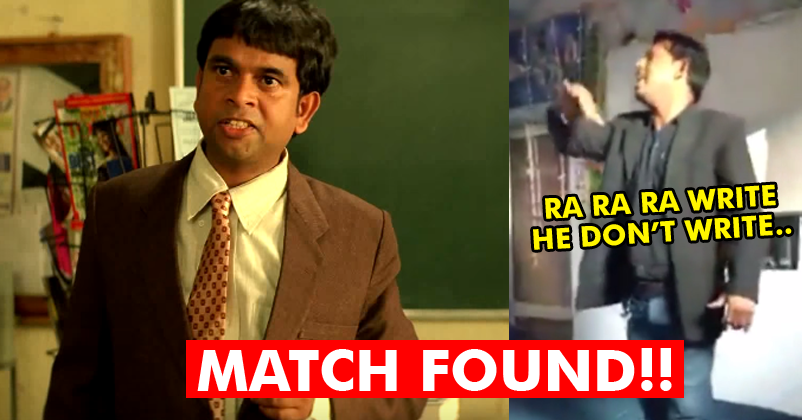 What is your reaction when someone tells you to revise your English grammar lessons? You'll be BORED to death, isn't it? For majority of us, grammar has always been the most hated subject in school, especially that confusing game of verbs and nouns which is still not clear in our heads. We used to try all possible ways to escape from it, but unfortunately, it kept on haunting us.
But what if you come across a fun way of learning English? You'll love to learn every bit of it…
Well, a video of a man teaching English grammar is breaking the internet and you're going to love it. He has the most hilarious way of teaching English and after watching it, you will never say a NO to grammar.
Your mindset would instantly change on seeing the video. In this, a professor is taking group lessons and everyone seems to be enjoying the class. He teaches singular and plural verbs along with tenses, but in a very funny way.
In between, he sings and dances, so that students don't get bored.
Watch the video and get inspired…
For More Videos, Subscribe Us Now
Wow, I would love to learn English in this manner. Hope students and teachers follow this method so that grammar wouldn't be boring anymore.
Share your views about the videos in our comments section below.
Share Your Views In Comments Below