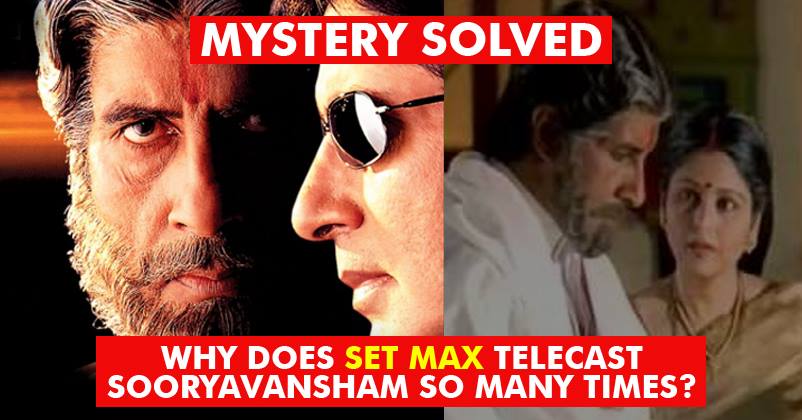 One movie that we get to watch over and over again on the channel Set Max (now Sony Max) is undoubtedly "Sooryavansham". In fact, it seems to have made a record of being telecasted on TV for so many times.
The characters of the film – Heera Thakur, Gauri, Major Ranjit, Radha, etc. have become household names and many jokes about this flick have been circulating on the social media. And now for the first time, it has been disclosed as to why the movie is shown so frequently on the channel.
According to the report of Dainik Bhaskar, a user on a website Quora has posted that as per Vaishali Sharma, the Marketing head of Sony Max, the rights of "Sooryavansham" have been purchased for 100 years and when the channel has spent so much for buying the rights, why not to telecast it repeatedly for recovering the cost…. Sounds hard to believe, doesn't it?
There may be one more reason for telecasting this flick quite often; "Sooryavansham" got released in 1999 and the channel Set Max was also launched in the same year. Now it sounds another weird reason, doesn't it?
The film was released on 21st May 1999 and Amitabh Bachchan played double role in it while Saundrya Raghu played the female lead opposite him. She died in a plane crash and "Sooryavansham" was her first and last Bollywood movie.
UPDATE: Well, a number of media houses have published this news but it's not true at all. We received official communication from the channel that this information is factually incorrect. Please do not fall to such hoax news.
Share Your Views In Comments Below