Extras
10 Best Honeymoon Destinations In India!!!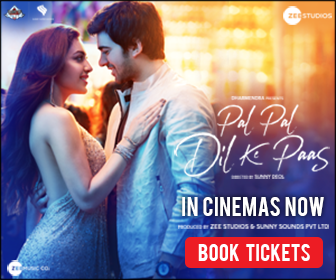 Honeymoon is the best thing that can happen in one's life. You people must be wondering why not Marriage, well you people are smart enough and we don't need to explain why Honeymoon is best thing. You should plan your Honeymoon properly and here is compilation of 10 such places that you can visit for your Honeymoon.
1. Shimla
The capital of Himachal Pradesh is a major attraction for honeymoon couples.
Best time to visit Shimla is between April to July
2. Goa
Goa is one of the beautiful state of India. The couple can have a fun time at the beach but can also spend some private time at beach resorts.
Best time to visit Goa is between April to July and November to January
3. Kerala
Most romantic honeymoon destinations in India in the winter is Kerala. A stay in houseboats must be experienced by the couple.
Best time to visit Kerala is between October to December

4. Andaman & Nicobar Island
Andaman & Nicobar Island is a romance with exotic environment which makes it one of the best honeymoon destinations in the world. There are plenty of options for a night out and stay.
Best time to visit Andaman & Nicobar Island between March to May
5. Kullu Manali
Kullu Manali in Himachal Pradesh one of the best tourist places in India for adventure sports & one of the most popular honeymoon places.
Best time to visit Kullu Manali is between December to February
6. Ooty
Ooty has been a good honeymoon spot and the most familiar one for the southern India tourists, who would love to visit at least once in a year.
Best time to visit Ooty is between November to May
7. Lakshadweep Islands
Honeymoon Couple like to visit Lakshadweep for its beach and sports activities.
Best time to visit Lakshadweep Islands is between October to May
8. Darjeeling
Darjeeling is one of the most romantic honeymoon destination of India.
Best time to visit Darjeeling Is between October to January 
9. Mahabaleshwar

Mahabaleshwar which means God of Great Power is one of the best choices for honeymoon if your partner love mountains, waterfall.
You can visit Mahabaleshwar any time of the year
10. Udaipur
Major attractions of the city would be Lake Palace, Golden sand dunes and desert land that can make your honeymoon remember for years.

Best time to Udaipur is between the months of September and March.
Share Your Views In Comments Below