Bollywood & TV
10 Classic Movies Of Hrishikesh Mukherjee That Are More Entertaining Than Today's Crap
Hrishikesh Mukherjee, the famous Indian film director may not be with us in this world but his movies will always entertain us. In fact, it won't be wrong to say that we are really lucky to watch the beautiful flicks directed by him. He was also known as Hrishi-da and in his career of more than 40 yrs, he directed 42 movies. Today we will let you know about some of the classic movies directed by him which are far better than majority of what we are served today by Bollywood.
1. Anupama (1966):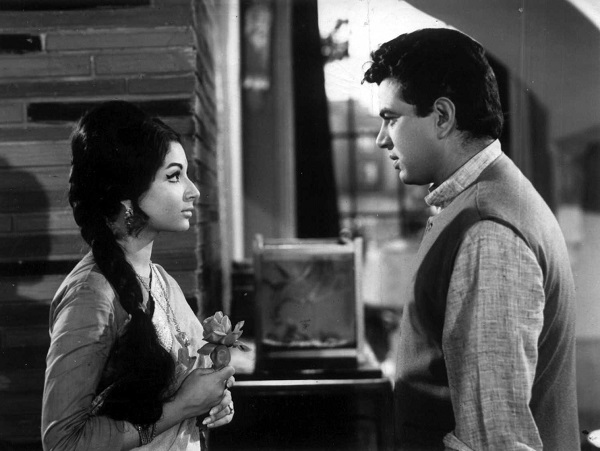 The flick starred Sharmila Tagore, Dharmendra and Tapan Bose in lead roles and it is certainly an emotional movie which is based on the fragile relationship of father and daughter. The father hates his daughter because his wife di*d while giving birth to her but he showers love on his daughter when he is in a drunk state. Things change when a young man comes in the life of this introvert and subdued young girl, watch it for superb acting and great direction.
2. Buddha Mil Gaya (1971):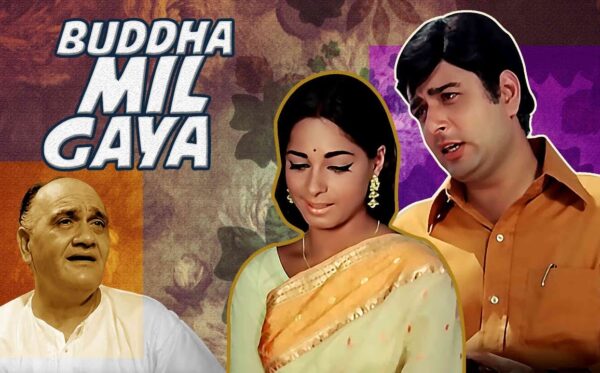 Though this movie is not much famous among audiences, it is also a must watch. The flick stars Navin Nischol and Deven Verma playing two unemployed youths who try to develop a relationship with a rich old man about whom they got to know from a newspaper missing advertisement. However later on, they find themselves entangled in criminal happenings and it becomes difficult for them to prove themselves innocent.
3. Guddi (1971):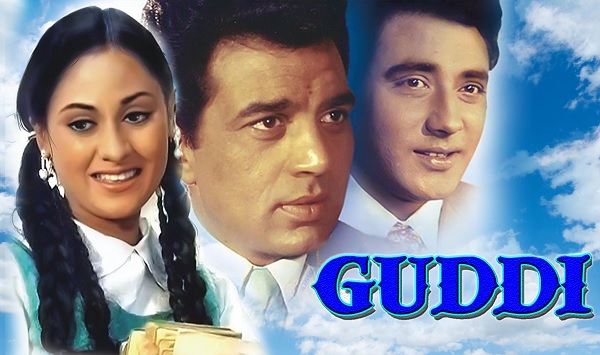 It is the story of a simple school girl played by Jaya Bachchan who is obsessed with an actor Dharmendra (he plays himself) so much that she believes that the actor is a superhuman and he can do anything. Guddi's uncle, character played by Utpal Dutt, contacts Dharmendra and asks him to help in making Guddi realize the difference between reality and illusion.
4. Anand (1971):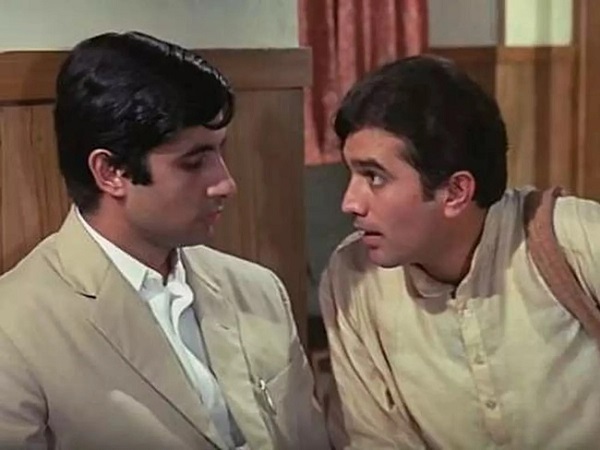 If we are talking about movies of Hrishikesh Mukherjee, it is highly impossible that we don't talk about Rajesh Khanna and Amitabh Bachchan starrer "Anand". The flick is based on the story of a person who is terminally ill and is going to depart from the world soon but he keeps on spreading positivity till he is alive in a bid to live the life to the fullest.
5. Bawarchi (1972):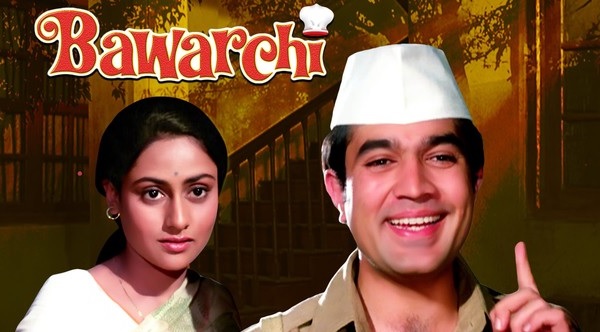 This Rajesh Khanna starrer will always be counted as one of the best movies of Hrishi-da and of superstar Rajesh Khanna as well. The actor plays the role of a cook who not only cooks tasty food but also improves relations among the family members. The film was loved by audiences and critics alike and Govinda starrer "Hero No.1" (1997) which was a hit at box-office was also inspired by this flick only.
6. Chupke Chupke (1975):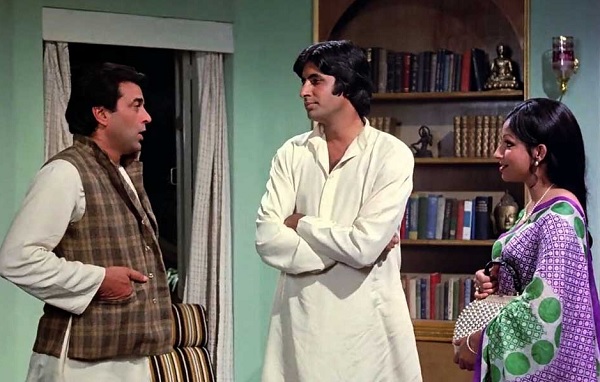 This multi-starrer movie which stars Dharmendra, Amitabh Bachchan, Sharmila Tagore, Om Prakash, Jaya Bachchan, etc. is one of the most iconic films of all times. While the actors have performed really well, the music of "Chupke Chupke" is also very melodious and soothing. Though Amitabh Bachchan played a small role yet he was praised a lot for his comic timing in this movie.
7. Gol Maal (1979):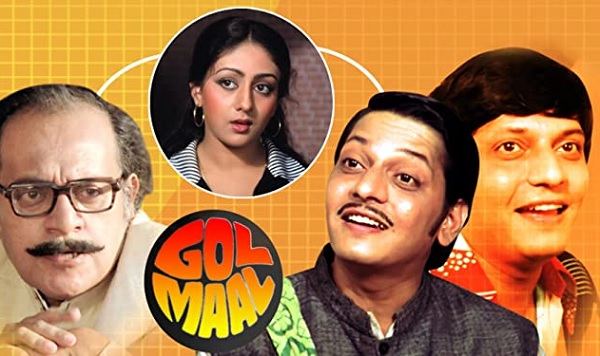 Amol Palekar, Utpal Dutt and Bindiya Goswami starrer "Gol Maal" is a laughter riot and what makes it special is its amazing script along with some classic acting performances of the actors. Though some Bollywood moviemakers have tried to use the main plot of the flick yet none of them have been able to create the same magic which was created by Hrishikesh Mukherjee.
8. Khubsoorat (1980):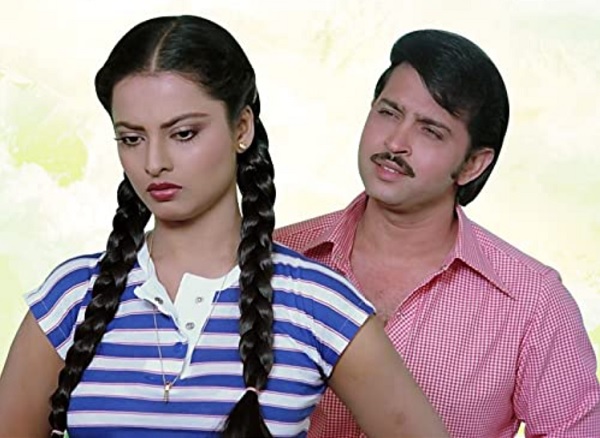 The movie starred some big names of the industry such as Ashok Kumar, Rekha, Rakesh Roshan, etc. and it was liked by audiences and critics both. While Rekha won the Filmfare Award for Best Actress, the movie also won the Filmfare Award for the Best Film and it was remade in regional languages as well. 2014 released Sonam Kapoor starrer movie with the same name was also inspired with this flick but it failed in impressing the audiences.
9. Kissi Se Na Kehna (1983):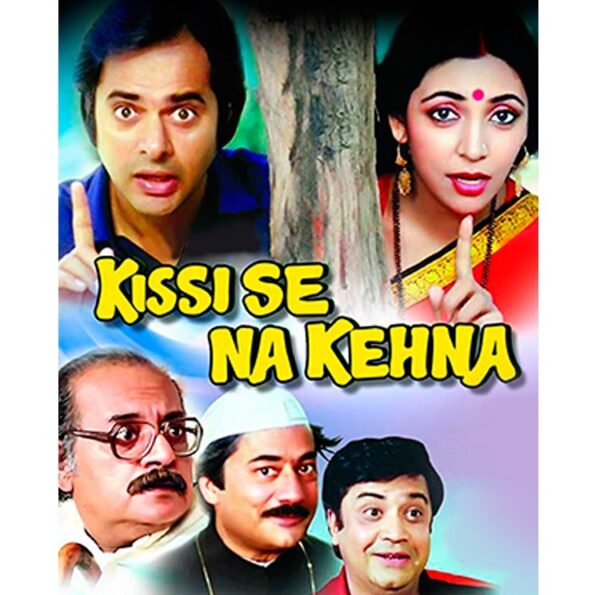 Farooque Shaikh, Deepti Naval and Utpal Dutt starrer makes audiences laugh and also breaks the wrong conception which elderly of that time used to have that educated girls can't be good wives or daughter-in-laws. This concept is also used by some makers in their movies/shows but this film stands out because of the super acting and great direction.
10. Rang Birangi (1983):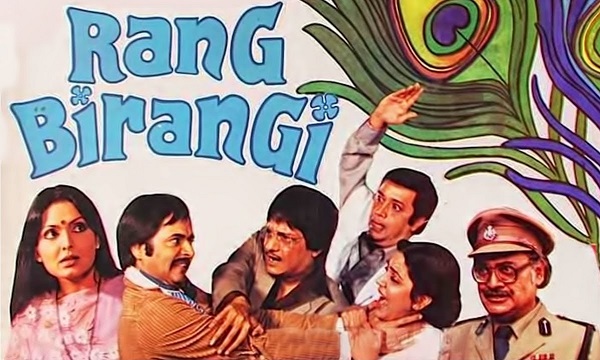 "Rang Birangi" is one of the best situational comedies of all times and Utpal Dutt gave one of his best performances in this movie which is based on the theme of reigniting the flame of romance in marriage. The movie stars Amol Palekar, Farooque Shaikh, Parveen Babi, Deepti Naval and others in important roles.
Have you watched these movies?
Share Your Views In Comments Below