The Indian film industry, more popularly known as Bollywood, has come a long way. It releases more than 1,000 movies per year, in multiple languages, making it the second biggest industry in the world.
Known as dramatic and musicals, Bollywood movies have something for everyone. There's drama, dance, and of course romance.
If you're in love, there's a lot you can learn from Bollywood movies. Let's have a look:
1# Parental Opposition Is Normal
Back in the day, half of the movies produced in the country had the same the story – the boy and the girl falling in love only to face parental opposition. While the basic plot has changed, the reality of the country hasn't.
Dhadak, released in 2018, an official remake of a regional movie, Sairat, highlighted this point very well by showing class conflict.
If you're in a relationship then understand you may face opposition.
#2 In the Face of True Love, You Don't Give Up
Watch movies like Gadar Ek Prem Katha and Dilwale Dulhanya Le Jayenge and celebrate love like never before. Both these movies, among the biggest blockbusters of the Indian cinema, revolved around parental opposition but love winning in the end.
It shows you how you should never give up because if the love is real, you'll find a way.
#3 Traveling is the Best Way to Fall in Love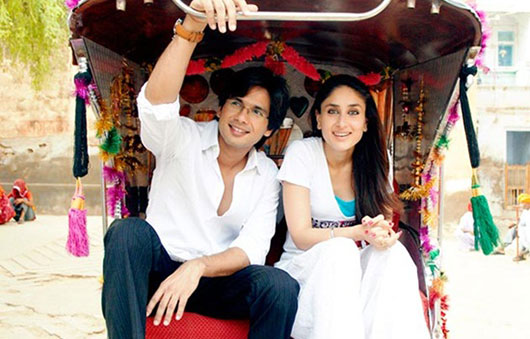 Take a leaf out Imtiaz Ali's book. He's one of the most successful Indian directors but is often criticized for having the same plot in all his movies, from Jab We Met to Tamasha.
His movies show two people falling in love during a journey. This can give hope to some hopeless lovers.
#4 Marriage Can be Difficult
Watch Chalte Chalte or Saathiya to understand how troublesome marriage can be, even love marriage. It is normal for couples to fight and these issues are not a reason to call it quits.
#5 It's All About Loving Your Family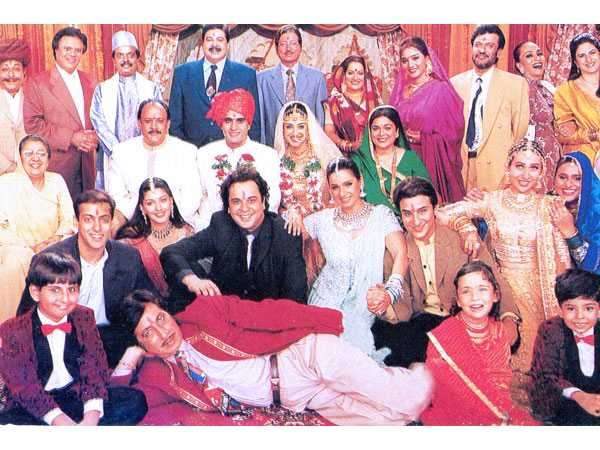 This is the lesson given by Karan Johar in his family Drama Kabhi Khushi Kabhie Gham but it has been highlighted in other movies as well including Hum Saath Saath Hain and Baghban.
Bollywood movies can teach couples the importance of being with a family.
#6 Problems Are Real
There was a time when Bollywood movies used to be far from reality but now things are changing and movies have started to highlight real-life issues. Shubh Mangal Saavdhan, released last year, became the first movie to openly discuss erectile dysfunction.
Similarly, Veere Di Wedding highlighted another major issue of sex and physical needs. While movies may not be your best source of sex ed, they're definitely making a difference.
#7 You're Never Too Old For Marriage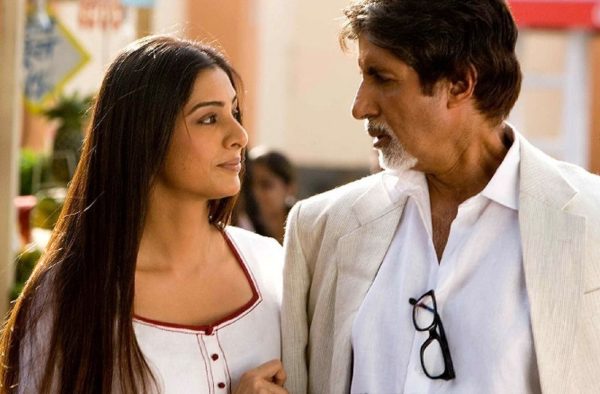 Watch Dil Chahta Hai and you will understand how love has no limits. You can fall at any time with anyone. Several other movies, such as Cheeni Kum, have also highlighted the same concept in a beautiful manner.
Real-life couples such as Aishwarya Rai and Abhishek Bachchan also show how age is of no importance when it comes to love. If you're in love with someone, remember their age does not matter. It's the compatibility that does.
#8 Distance Shouldn't Ruin Things
It is okay to be in a long distance relationship, as shown in movies like Sirf Tum and Mujh Se Dosti Karo Ge. You only need to set the right long distance relationship goals and you'd e good to go.
#9 True Love Never Dies
Never! Watch Mughal-e-Azam, based on the real-life of the Mughal prince, Saleem, who fell in love with Anarkali, a courtesan. This epic love story did not only write the Mughal history but broke box office records as well.
Shah Rukh Khan's Kuch Kuch Hota Hai was also on the similar lines where he came back to his one, true love.
#10 You Must Move On
If you're stuck in a relationship then learn to move on. There is no harm in being in a relationship that makes you unhappy, as seen in Madhuri Dixit's Yaarana where she escaped her obsessed lover to find true love.
Bollywood teaches you to love, so why no try it?
Share Your Views In Comments Below