Humour
15 Thoughts That Rule Most Women's Mind When They Are Not Talking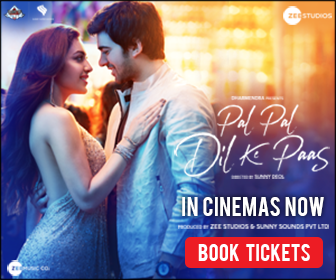 Women love to chatter, when they don't, they're thinking! It's difficult to really tell what's running through that mind, but here's a list of possibilities!
1. The Basanti Type Who Wants To Grab All The Airtime With Her Gibberish.
Umm what should I talk about next? Can't think of something smart to say? The Puppy face? That always works.


Source
2. The Tol-Mol Type Who Always Compares Herself With Others
If only I lost a few more kilos, I would look a lot better than her. Teri waist meri waist se kumm kaise?
3. The "Once Upon A Time" Type Who Is Eat-Sleeps-Drink Romanticism
Is this one of those cute moments I read about in Mills and Boon? Is he hiding a ring somewhere?
4. The "Catch Me If You Can" Type Who Loves Playing Hard To Get.
He likes me? I don't. Perfect recipe for chase me coz I'm loving it!! I'm too sexy for my shoes and everything else.
5. The Jasoos type who evaluates every one's fashion sense.
Now that's a fake Prada. Anyone can tell! Psst..I would have so looked better in that dress.
6. The Jhalli type who is always trying to fit in.
Not a single compliment for my new haircut! I feel invisible! I guess no one find me attractive!
7. The Disinterested type who sleeps through any conversation that is not related to fashion, gossip or shopping.
I think I slept halfway through the conversation. No I'll still look interested… go on! I have a switch. And its off now..
8. The Bewadi type who is always coming up with an excuse to drink.
That's it. We'll have to drink through this evening
9. The Kamli type who is always sizing up men!
He's so delicious please tell me he's not gay!
10. The Churail type who can't stand anyone doing better than her.
Have I turned all green? Let's just assume it's a reflection of the colour of my Tee.
11. The lovephobic who wants to run away from her emotions
You love me? What!!! Hang on I'm outta here!
12. The Barbie Doll type who is always thinking that buying new clothes can make the world a better place.
(When the trip is still being planned) OMG I'll have to go shop.. I never have any interesting clothes.
13. The Fashionista who is always planning her next look at the upcoming social event.
14. The Rondu Type who is expecting her boyfriend to not like her.
He loves me not. Maybe.
15. The "Main Apni sabse favorite hoon" type who cant afford to lose.
Yes I love you but I need to win this argument… because I love me more.
Love them or hate them, you can't ignore women, especially when they aren't talking but thinking! Let us know in comments which type of women you like the most!!!
Share Your Views In Comments Below