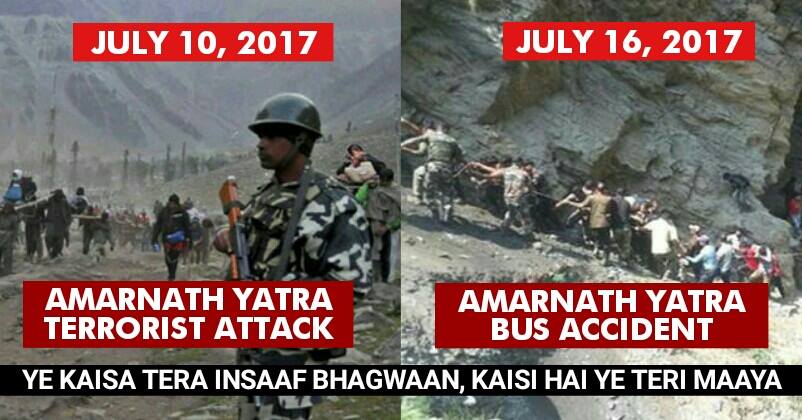 On 10th July, 2017, we were horrified to hear the news of Amarnath terror attack, which claimed lives of 8 people and left 18 people injured. None of those pilgrims must have imagined that they will become victims of this brutal attack.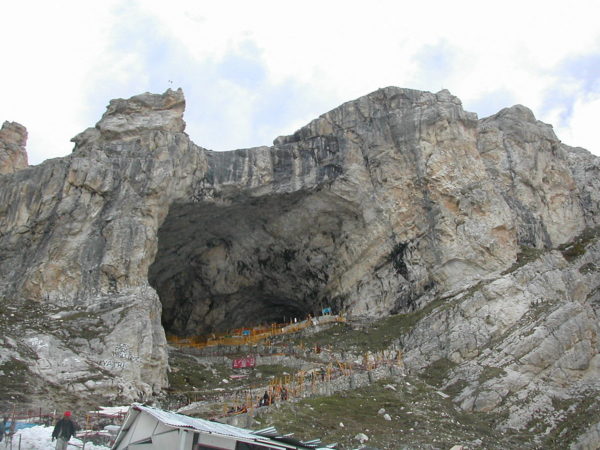 Now, just 6 days after that, we have 1 more bad news for you. Well, a bus carrying Amarnath pilgrims fell into a valley in Jammu and Kashmir and took away lives of 11 people. Moreover, reports say that 35 people have been injured in this accident.
Here's the video by ANI;
#WATCH: Rescue operation by Army underway as bus carrying Amarnath Yatra pilgrims fell off road on Jammu-Srinagar highway in Ramban, 11 dead pic.twitter.com/f1anBmdtdd

— ANI (@ANI_news) July 16, 2017
Mohan Lal, SSP Ramban said,
"The bus carrying the pilgrims skidded off the road, turned turtle and rolled down into the nullah at Nachlana belt of Ramban late this afternoon."
As of now, rescue operations are being carried out in that area.
We have got shivers on hearing this 2nd tragedy that has happened in a span of just 1 week. Pilgrims visit Amarnath to seek blessings of the Lord, but it is rightly said that life is unpredictable and anything can happen at any moment.
Ye Kaisa tera insaaf Bhagwan..
For More Videos, Subscribe Us Now
May the ones who lost their lives RIP!
Share Your Views In Comments Below