News
3 Friends Prove Joint Studies Are Not Waste Of Time, Become Sub-Inspectors While Studying Together
Every person who has given any competitive examinations must have been aware of the term – group or joint studies in which 3-4 friends sit together and prepare for the examination. The benefit of group studies is that each person gets help from the other group members if any of them faces problem in any subject or topic.
However, the parents have a completely opposite viewpoint of the group studies and they think that it is a way of having fun. Some parents are of the opinion that their kids indulge in group studies just to waste time and enjoy with their friends, though there have been times when some students have achieved success in examinations because of the group studies that they did with their friends.
Three youngsters from Rajasthan have once again proved that group studies can be of great help if the group members are really serious about their career. Vikram Gurjar, Zubair Khan and Ayan Yogi are three friends from Alwar and they prepared for the sub-inspector examination while studying together. Rather than opting for taking admission in any coaching institute, they decided to study together and used to visit each other's house for studying. Before starting the preparation for the sub-inspector exam, Vikram was already in police job as he was a constable, while Ayan was an engineer and Zubair used to work as a school teacher.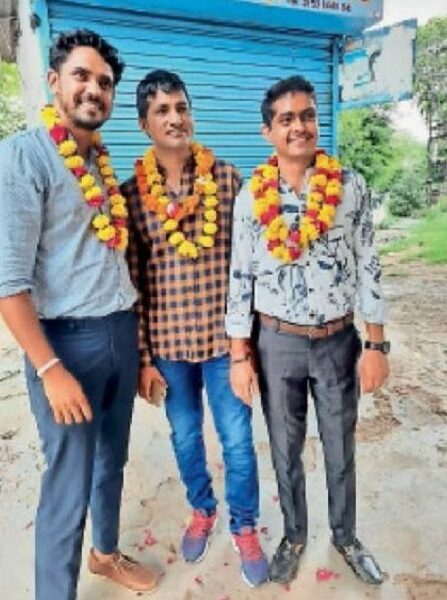 In the year 2018, all three of them appeared for the written examination that they cleared. In 2019, they all cleared the physical test and in July 2020, they appeared for the interview which they have also passed. Now all three of them will be sub-inspectors in Rajasthan Police and with this success, they have indeed set an example which will be a source of great inspiration for students. Moreover, these three youngsters have proved that even without taking coaching from an institute, people can clear the competitive examinations with the help of group studies as well.
Next time when you see someone going for joint studies, encourage them and tell them about these three youngsters so that they also get motivated for their aim.
Share Your Views In Comments Below