Entertainment
Arjun Rampal's Girlfriend Gabriella Savagely Takes Down A Troll Who Called Her Shallow
Arjun Rampal's girlfriend Gabriella Demetriades took to her Instagram handle to share a photo of herself looking gorgeous. Gabriella wore a white oversized shirt and gaping at the other side. She captioned the picture as, looking for my next holiday.
The South African model and entreprenuers' picture was flooded with comments lauding her beautiful snap. As we all know if you're an public figure no matter what you post or what you do trolls are going to pass their unnessary ruthless judgements.

A troll commented on Gabriella's picture calling her shallow. He wrote, you are the paradigm of a shallow lifestyle.


Well, the South African model couldn't careless and gave the troll a savage reply to shut him down. She wrote, congrats, you got a dictionary.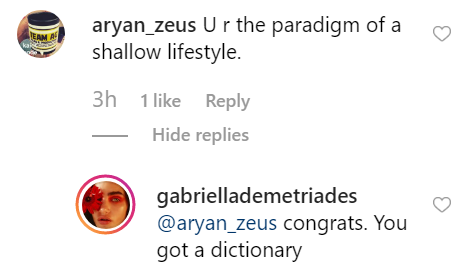 Another Instagram user came in support of Gabriella and smacked the troll left and right. The comment reads, Shallow?! A hardworking, independent and loving mother and partner, not to mention a successful businesswoman. Take your hate and negativity elsewhere mate, not interested.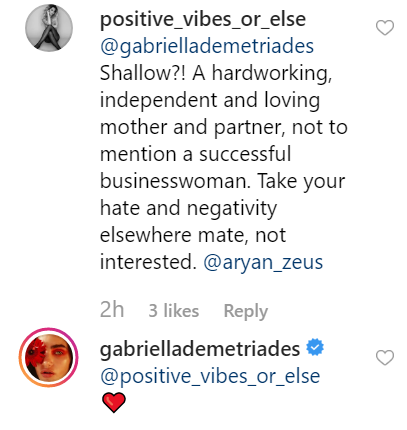 Gabriella is busy juggling her work commitments and motherhood. Gabriella and Arjun were blessed with a beautiful and healthy baby boy Arik on 18th July.
More power to you girl!
Share Your Views In Comments Below