Politics
As Per RVCJ 2019 Lok Sabha Elections Poll Results, This Party Will Win The Elections
The next Lok Sabha elections are scheduled to take place in the year 2019 and we have made an attempt to know the mood of public as to which political party they would like to vote in the elections.
Narendra Modi became the Prime Minister of India in 2014 after his party and coalition partners got majority in Lok Sabha. Since then, many decisions have been taken by the government; a couple of them can be called revolutionary, such as demonetisation and implementation of GST.
There is no doubt that PM Modi will be the Prime Ministerial candidate for BJP and NDA in 2019 elections as well and he will be facing competition from Rahul Gandhi of Congress.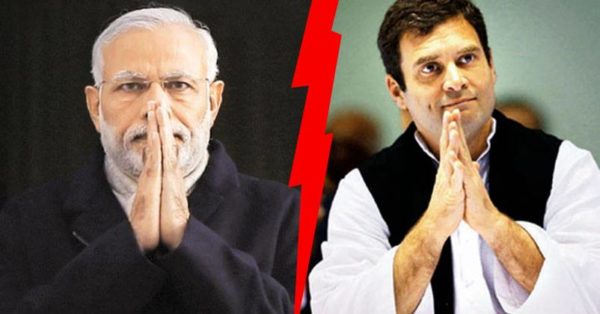 Talks of the third front are also going on; basically it is the group of non-Congress and non-BJP parties which are mostly limited to one state. These parties are called regional parties and we have already seen that they don't mind coming together with Congress or other parties for stopping BJP from coming into power.
Recently, RVCJ Media conducted a poll on the micro-blogging site Twitter and asked people, "Who will you vote in 2019 Lok Sabha Elections?"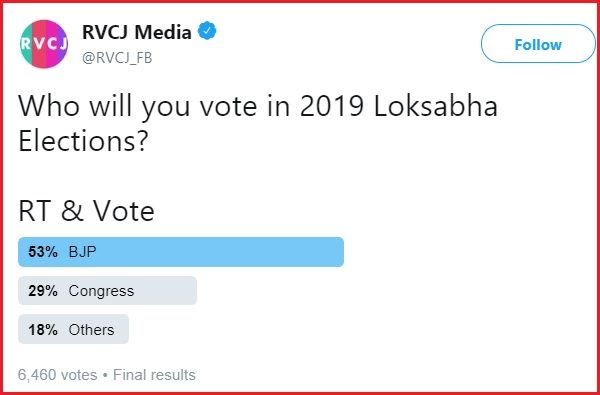 Who will you vote in 2019 Loksabha Elections?

RT & Vote

— RVCJ Media (@RVCJ_FB) June 1, 2018
The total number of votes casted was 6460 and a little more than half voted in the favour of BJP as it got 53% votes while Congress received the support of 29% people and Others got 18%.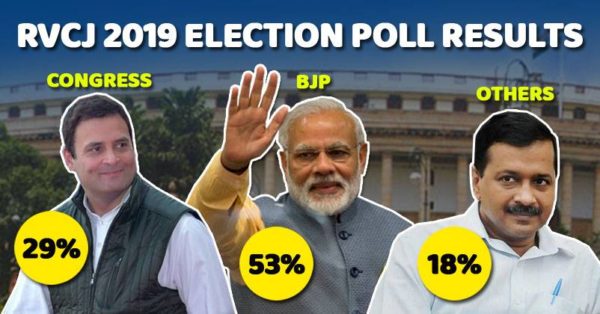 To which party will you vote? Let us know.