Sports
Ashwin Reacts After Breaking Harbhajan Singh's Record Of Highest Test Wickets In India
The India-England second test match has reached a very interesting stage as India has taken a lead of 442 runs. Earlier the Indian cricket team posted a total of 329 runs in the first innings but the whole England team managed only 134 runs, thanks to the Indian bowlers who bowled superbly ensuring that their team got an upper hand in the match.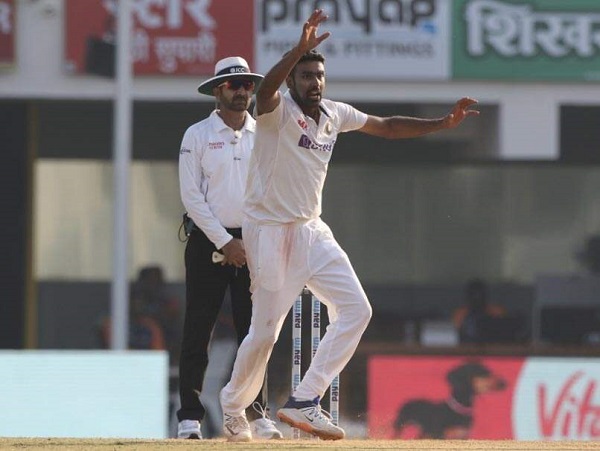 Ravichandran Ashwin has once again proved that he is one of the best spinners that a team can have in the present times as he sent five England batsmen back to the pavilion. The second day of the test match was quite special for the spinner as he not only took 5 wickets but also left behind the veteran Indian spinner Harbhajan Singh in terms of the wickets on the Indian pitches.
The Punjab spinner has taken 265 wickets on the Indian soil with an avg. of 28.76 and on the second day of the test match, Ashwin crossed Bhajji when he took the wicket of English batsman Ben Stokes. As of now, Ravichandran Ashwin has 268 wickets to his name in 86 innings on the Indian pitches. As far as the highest number of test wickets on the Indian soil is concerned, the record is in the name of former Indian cricketer Anil Kumble who has dismissed 350 batsmen in 115 innings.
While speaking in the press conference, Ashwin said that when he saw Turbanator playing the 2001 series, he didn't even imagine that he would also play as an off-spinner for the nation. He also talked about the time when he was playing for his state team as only a batsman and had no idea whether he would ever be able to play for India or not.
Ashwin also said that many of his teammates used to laugh at him as he tried to copy Bhajji's action while bowling. He called it a really special moment for him as he broke the record of the player whom he used to follow and he is quite happy about it. However, Ashwin also apologized to Bhajji for breaking his record by saying, "Sorry Bhajju Pa…"
Talking about the India-England test match, India has scored 247/9 with Ashwin (87) and Mohammed Siraj (0) in the second innings and the total lead that India has taken over England is 442 runs. As it is the 3rd day, we feel that India has far better chances of winning this test match than England. What do you say?