Entertainment
British Brand Selling Indian Kurtis As "Boho Dress", Desi Twitter Is Not At All Impressed
Trends… We all have seen them come and go, change with times. We all have been a part of different trends over the years. A little twist to a traditional dress and it becomes a new fashion and we all love it. Mixing things up a little and crisscrossing Indian and foreign is another nice twist to fashion. But what happens when we try to copy others? We look like a fool. Yes.
While Indians are trying to get into foreign countries' fashion, there is a British brand who copied our ethenic dress in the most hideous way. The brand is selling our Desi Kurti with videshi twist and it is totally inappropriate.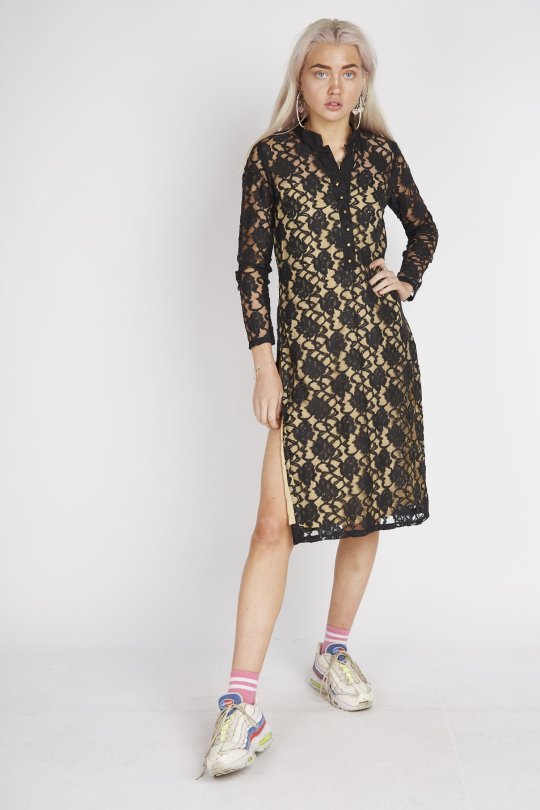 British clothing company Thrifted.com is selling Indian salwar kameez as 'vintage Boho dresses' for $36.19 (₹2,567 approx.) and above. As per reports, the company started as University sideline business and it is the top ASOS seller and operates worldwide.
vintage boho dress????? girl u got on a damn kameez with no salwar…… pic.twitter.com/9qJBWfPCMd

— diya (@dxya_d) September 7, 2019
However, twitter is not impressed by this and wondering what happened to our salwar kameez.
#1
Not to mention the fact that hey're selling an incomplete outfit for 36 whopping dollars🤣🤣🤣

— sopeNoona 🌼 (@sope_noona) September 10, 2019
#2
I'm so tired they never stop stealing

— rich brian stan account (@mahhheen) September 10, 2019
#3
There's a well established term for this, it's called cultural appropriation.

— ConsciousSara-h (@conscioussarah) September 10, 2019
#4
Really concerned what happened to the salwars or pyajamis of these kurtas. Or are they sold separately as vintage boho chic colourful indie oriental exotic pants? 🤔🤔

— Neha (@_Neha_G) September 10, 2019
#5
That second photo especially just really looks like she forgot to put on trousers

— Kirsten Han 韩俐颖 (@kixes) September 10, 2019
#6
The red one is cut from the sides. It's a damn kurta! Where your damn pants!

— MeghaSharma (@crazyabtsrk) September 10, 2019
#7
It seems consignment of Salwars/ churidaars was lost in transit! 🤭

— Y_a_s_h_a_s_v_i 🇮🇳 (@Ya_2317) September 10, 2019
#8
wait this is genius I'm gonna start selling my used kameezes as $200 vintage boho dresses

— Abby Govindan (@abbygov) September 10, 2019
#9
omg then i already own tons of these boho dresses
pic.twitter.com/K65OgWfrl8

— mansi 🌱 (@springtaytaee) September 10, 2019
#10
Look! It's not just our culture they're ripping off 🙃 pic.twitter.com/VfQYhfJuqn

— Olive🍸 (@alamkaur) September 10, 2019
#11
imagine me going to a desi wedding wearing this and all my chachi masi gonna combust

— ruru (@listenbts) September 10, 2019
#12
Isn't that why the girl looks unhappy.

— Pahale bol Jai Shri Ram (@SachcheBol) September 10, 2019
Share Your Views In Comments Below