Sports
CSK's Dhoni Slammed For His Comment 'Youngsters Lack Spark', Even Kris Srikkanth Criticised Him
The year 2020 is certainly the worst year for Chennai Super Kings as the team which used to be the favourite for winning the IPL in every season is at the bottom of the points table this time. MS Dhoni-led CSK has won the IPL three times since its inception in the year 2008 and it is the second most successful team of the tournament. However in the IPL 2020, CSK has played 10 matches so far out of which it has won only 3 and lost 7. The chance of CSK entering play-offs is almost nil and the skipper MS Dhoni is getting trolled mercilessly for his and his team's dismal performance.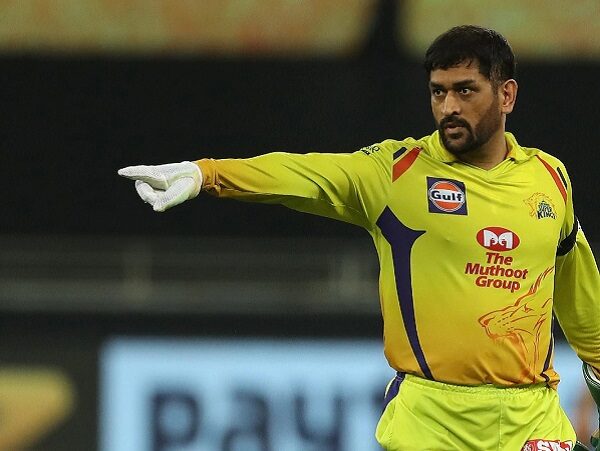 The last match that CSK played was against Rajasthan Royals at Sheikh Zayed Stadium and it was won by RR by 7 wickets with 15 balls remaining. Batting first after winning the toss, CSK was able to put up only 125 runs on the board after losing 5 wickets in the stipulated 20 overs. The top scorer for CSK was Ravindra Jadeja who scored 35 not out and the skipper scored 28 runs. However, the target of 126 was achieved by the RR pretty easily with the help of Jos Buttler's 70 runs for which he played only 48 balls.
In the post-match presentation, Dhoni held the youngsters responsible as he said that the some of the young players don't have the spark. He also talked about making the youngsters play without any pressure in the future. The CSK fans were already very annoyed with their team and this comment by Dhoni aggravated them more. As a result, they slammed the captain cool for his comment, asking why a youngster like Narayan Jagadeesan who made 33 runs in his debut match against Royal Challengers Bangalore didn't get enough support but Kedar Jadhav got many chances despite the fact that he didn't perform as per the expectations on many occasions.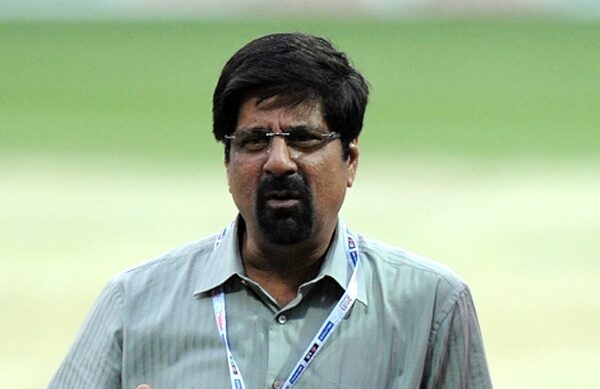 The former Indian cricketer Kris Srikkanth is also pretty unhappy with Dhoni, especially because of the statement that Dhoni has made. Srikkanth says that he won't be accepting what Mahi has said and he doesn't agree with the latter's remark for youngsters. Srikkanth calls CSK's selection process wrong and argues whether Kedar Jadhav or Piyush Chawla has that spark. He further says that N Jagadeesan has shown some spark, however he calls it ridiculous that CSK will now give the youngsters a chance to play when the IPL 2020 has almost come to an end for them.
Check out how Twitter reacted over the statement of Dhoni:
#1
Biggest Mistake that csk team did is Picking Dhoni as a captain .
He dares to say there is no spark in youngsters after leading the side for 13 years shame on you Mr Dhoni . What were you doing ?

— Jambunathan (@jambunahan) October 20, 2020
#2
#Dhoni #MSDhoni #CSKvRR
Spark not in youngsters.. Really??
Did you have the same spark in you in this season. Spark was not in your shot selection or team selection. Admit your mistakes, it will take you in the right direction. Dont try to hide ur mistakes.

— Kiran Kumar (KK) (@Kiran_Kumar_KK) October 20, 2020
#3
When Thala was younger, he axed experienced seniors as apparantly they weren't good fielders and were burden on the team.

When Thala is older, youngsters aren't showing much spark to push the experienced seniors out.

It's always the age group of which Dhoni isn't a part.

— innocent (@Tweet_innocent) October 19, 2020
#4
@ndtvindia @timesofindia @bhogleharsha. did Dhoni Said no spark in youngsters.. how worst the comment is. Isn't the job of Dhoni to groom them ? 1st he didn't gave oprtunty 2nd terrible comnts from such a stature of person #CSK #shameondhoni

— VK (@vinothgreen) October 20, 2020
#5
"Didn't see spark in youngsters"- is the most outrageous thing I have heard.

If no one had seen spark in Dhoni, if no one had backed him after being run out in the first match, we wouldn't have gotten an legend in cricket.

— The Joker 🃏 (@Joker122018) October 19, 2020
#6
@msdhoni blames youngsters for lacking 'spark' leading to @ChennaiIPL languishing at the bottom of the the table!!

Not giving youngsters a chance to play & then laying blame on them! If shamelessness had a face, it would have Dhoni written all over it. 😡😡#CSK#MSDhoni pic.twitter.com/9gVkQxokds

— Dr. (Major) Akhilesh Mishra (@maverickilroy) October 20, 2020
#7
Dhoni in Post Match Presentation said
" I didn't see any spark in Youngster "

Just thinking how Youngsters in CSK will be feeling now that Our Captain doesn't think we are good enough 😔

Dhoni thinks that Jadhav has more spark than Jagdeesan and Youngster😂
Pathetic Statement

— Virarsh (@Cheeku218) October 19, 2020
#8
Out of all the things and for all the quality dhoni has where he takes the Blame on himself, him saying that he didn't see spark in youngsters is definitely not in good taste. He might have had different thing in mind while saying it but surely didn't project well.

— BALAJI (@deep_extracover) October 19, 2020
#9
Really disappointed to hear this from #Dhoni without giving the chance how can you say there is not enough spark   

"Maybe we didn't see the kind of spark that they could've given us to say okay you know push the experienced guys and make space for them."#CSKvRR #Dream11IPL

— VigneshWaran Baskaran💓 (@Im_The_VicKy) October 20, 2020
#10
Instead of taking blame himself or senior guys in team, he blamed youngsters for not showing spark. Shameless statement. DC are at top with youngsters to say the least #RRvCSK #dhoni

— Nitesh Bhadoria (@BhadoriaNitesh) October 19, 2020
#11
There was the time when MS Dhoni ended career of Sehwag, Sachin, Dravid, Laxman, Yuvraj and many more….Its his time now to leave the chair for some youngster….#Shameless #MSDhoni #MsDian

— Mohit Agnihotri (@mohit_1021) October 20, 2020
#12
If only this IPL had not happened, because this year I lost almost half of the respect I had for Dhoni.
From mounting pressure on umpires, to waste decisions and now the statement "We did not see any spark in youngsters to give them a chance"
As if the current team showed "SPARK"

— Dhruvin Shah (@dhruvinism) October 19, 2020
#13
Loosing happens for all teams.. but loosing because of one person's egoistic decisions and mentioning he hasn't find spark in youngsters is unfair without giving chance even Dhoni as a youngster failed at the beginning of his career.Isn't he?? Or is that applicable for him only? https://t.co/8C7dUXiGF2

— Cameron James (@Jamesca47714047) October 19, 2020
#14
Outrageous statement by Dhoni to say he didn't find any spark in youngsters to give them a fair run. Jaggi tried hard, showed intent to score 33 on his debut& was dropped unceremoniously.Not sure what spark Jadhav showed to have made a comeback into the side. Ridiculous @msdhoni

— JeevaKesavan (@JeevaKesav) October 19, 2020
#15
Dhoni saar, I am probably your biggest fan but what spark did you expect to see from youngsters sitting in the bench? Kambi mathaapa?

— Aravinth (@imaravinth) October 19, 2020
CSK will be playing their next match on October 23 against Mumbai Indians at the Sharjah Cricket Stadium and this will be the first time that the team won't be able to make it to play-offs.
What is your take on the statement made by Dhoni about youngsters? Do let us know.
Share Your Views In Comments Below