News
Delhi's Odd-Even Rule Is Back And Delhites Are Not Very Happy About It
The infamous odd-even rule in Delhi is back. Chief Minister Arvind Kejriwal announced that the rule will be back soon to avoid traffic and lower down the population level. While Finance Minister Nirmala Sitharaman is urging to buy vehicles so that automobile industry can breathe again, Delhi CM won't allow all the vehicles at once on the road. Seems like state and central government are on different pages.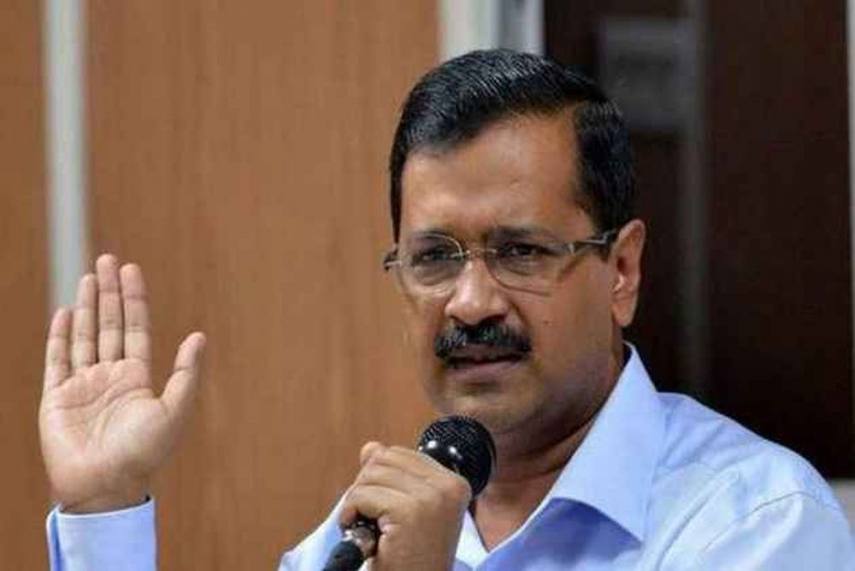 Kejriwal said that studies prove that the odd-even formula helps reduce pollution levels. He announced that 4-15 November odd-even to be applied. And as odd and even is an emergency measure it cannot be implemented for too long.
Kejriwal has a strong case in favor of the odd-even formula but Delhiites are not very happy about it. With Diwali coming soon, the risk of air pollution is increasing and odd-even rule during that time will help check it at some level.
See how Twitter reacted to Arvind Kejriwal's latest announcement.
#1
Delhites recalculating Traffic Fines after #oddeven is getting launched 😜😜😜😜 pic.twitter.com/VVKwxCO9nU

— Bahut Scope hai (@Bahut_Scope_Hai) September 13, 2019
#2
I don't think Arvind Kejriwal and Piyush Goyal get along very well. Kejriwal loves doing Odd-Even and Goyal hates maths.

— Sagar (@sagarcasm) September 13, 2019
#3
#OddEven to be back in Delhi again

Delhites : pic.twitter.com/b3EQSlJE5d

— Tweetera🐦 (@DoctorrSays) September 13, 2019
#4
Having even 🚗
Coming to office Coming to office
on even day. on odd day#oddeven #arvindkejriwal pic.twitter.com/oo8VKOtykw

— Bharat Army (@bhartarmy) September 13, 2019
#5
The moment you realise it's an Odd day #oddeven pic.twitter.com/fDe1Qungsj

— OPTIMIST (@AshaVaadi) September 13, 2019
#6
*Kejriwal announcing Odd-Even months before implementation*
Delhiites-#OddEvenBackInDelhi #OddEven #oddevenagain pic.twitter.com/fC8z3pokcV

— Areeb Ansari (@areebansari_96) September 13, 2019
#7
Delhi CM @ArvindKejriwal announces that #OddEven will return to the streets of the national capital. Moments later, I spot this auto near Hudson Lane. pic.twitter.com/ynocFqFu80

— Uday Singh Rana (@UdaySRana) September 13, 2019
#8
#OddEven is again back in Delhi
Meanwhile Delhite to kejriwal – pic.twitter.com/hQjlW8UVKw

— Subham (@subhsays) September 13, 2019
#9
News : Odd Even rule to be back in Delhi..

Delhities : pic.twitter.com/jqUvICUmWh

— ᴀᴍʀɪᴋ🇮🇳 (@amrikspeaks) September 13, 2019
#10
#oddeven #SayItLikeNirmalaTai #BoycottMillenials #BoycottMillennials

Everyone freaking out with traffic fines and odd even.

*Le me*, a millennial destroying economy taking odd/even numbered Uber/Ola pic.twitter.com/wRQIUx1MS7

— MisStree (@Woke_Muslim) September 13, 2019
#11
Delhities on "odd day" vs "even day" #OddEven pic.twitter.com/JAWvAft73v

— ᴀᴍʀɪᴋ🇮🇳 (@amrikspeaks) September 13, 2019
#12
Meanwhile, #OddEven to Delhites: pic.twitter.com/1XXlzNbDkS

— Keshav | केशव | കേശവ് (@aryaKeshav) September 13, 2019
#13
#OddEven to return from Nov 4 in Delhi.
It's become a joke depending on CM's mood. #oddevenagain pic.twitter.com/WoUIZuRqYs

— hum_bolega (@hum_bolega) September 13, 2019
#14
Millennials who uses Ola and Uber
#oddeven pic.twitter.com/YiBzBPVS6D

— Professional Berojgar (@proberojgar) September 13, 2019
#15
#OddEven started again
Delhites: pic.twitter.com/XVJJwhyrj7

— ᴀᴍʀɪᴋ🇮🇳 (@amrikspeaks) September 13, 2019
#16
Just become Ajay Dengan & avoid odd-even #oddeven pic.twitter.com/NG70JAtOr4

— ketulkumar (@Ketul1Indian) September 13, 2019
#17
#OddEven To Be Back In Delhi.

Delhites: pic.twitter.com/DHSu4bIUSr

— Prathamesh Avachare (@onlyprathamesh) September 13, 2019
Share Your Views In Comments Below