Sports
Fans Troll Pakistani Minister For Falsely Accusing Indian Sports Authorities
Sri Lanka cricket team had a tour scheduled to Pakistan for three 50-overs games three-match T20I series. SL players Dimuth Karunaratne, Lasith Malinga and Angelo Mathews along with 10 other backed out citing security reason. They had to cancel the tour.
After which, Pakistani Minister Fawad Hussain accused Indian sports authority of threatening Sri Lankan players.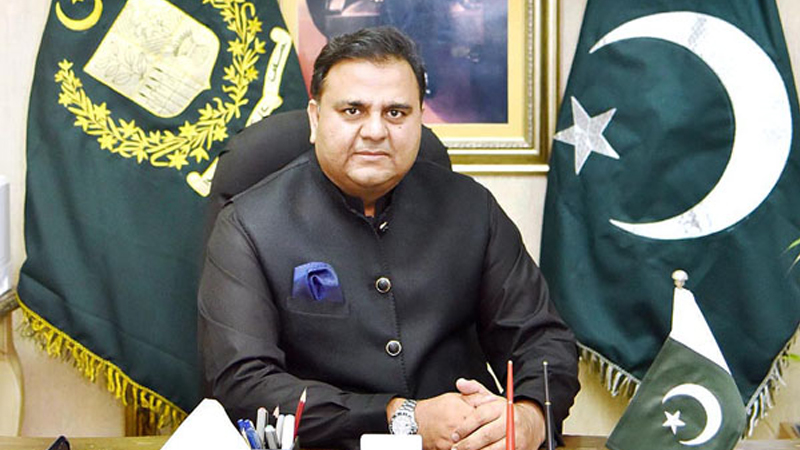 Hussain tweeted, "Informed sports commentators told me that India threatened SL players that they 'll be ousted from IPL if they don't refuse Pak visit, this is a really cheap tactic, jingoism from sports to space is something we must condemn, really cheap on the part of Indian sports authorities."
Sri Lankan Sports Minister Harin Fernando himself clarified that Hussain's claim is a lie. After that Indian fans trolled Fawad brutally on social media for spreading fake news and hatred towards their country. They slammed him and taunted about the Vikram lander, Chandrayaan 2 and how India has reached to Mars whereas Pakistan is still making terrorists.
#1
It's Totally Fake News

Eska Matlab Pakistan mein koi Country cricket khelne nahi aata , To kya sabko India Mana karta hai ki waha mat jao

Aur Agar aap mante ho haan to chalo dekho India ki kitni power hai World Cricket mein.

— Narendra Modi fan (@narendramodi177) September 10, 2019
#2
What an idea @fawadchaudhry .India is too mature to do so, but with u desiring it, we cannot disappoint you. @BCCI must now consider the personal request of the Pak Min and pass directions that whoever plays in PSL should be banned from IPL. How can we disappoint the you

— Maj Gen Harsha Kakar (@kakar_harsha) September 10, 2019
#3
Do even Pakistanis believe this nonsense any more?

— Abhijit Majumder (@abhijitmajumder) September 10, 2019
#4
Grow up buddy. You have been chosen by your countrymen to look after their welfare, not for the foot-in-mouth disease you seem to be suffering from. Do ask those 'informed sports commentators' how many of those 10 Lankan players are playing IPL.
PS: #Vikram did land on the Moon! https://t.co/5QxjKlZkXF

— Vikrant Gupta (@vikrantgupta73) September 10, 2019
#5
You've a mirror at home? Go and see your country's reflection in it. It's gloomy and traumatic due to terrorism.

Baat karta hai!! https://t.co/HDJRnPC8nD

— A N U P R I Y A (@cricketwoman) September 10, 2019
#6
Stop embarrassing yourself, CH Sahab.

Facts:

▪️Remember the attack on Sri Lankan players by your home bred terrorists in Lahore, 2009?

▪️Only ONE of 10 players of SL team Lasith Malinga plays for IPL.

Fix your terror state then maybe players would not fear for their lives. https://t.co/CKByTdvzH1

— Danish Manzoor | ದಾನಿಷ್ (@TellDM) September 10, 2019
#7
To your sports knowledge except Malinga no srilankan in the IPL 😂😂

— My Name is Aक्षಯ🇮🇳 (@Akshaykamat14) September 10, 2019
#8
Pakistanis you are blessed to have such ministers , be blessed good luck

— Rahul saunik (@supersaunik) September 10, 2019
#9
Only one SL player, Malinga has IPL contract though. But we'll take the credit for it if you want 😹

— नम्रता (@_Namrataa) September 10, 2019
#10
Sir likes of Syria, Yemen and Afghanistan are playing FIFA World cup 2022 Qualifying round matches and sadly because of our own doings Pakistan is no where in the picture – lets please first set our own house in order… https://t.co/1BdJvcc7bs

— altamish jiwa (@altamishjiwa) September 10, 2019
#11
Only PAKies can talk without logic and facts. https://t.co/tU337l49j3

— Arif Mohd Kha⤴️ (@arifmohdkha) September 10, 2019
#12
Good to know lunacy in politicians is equal both sides of the border.

These are the 10 players who don't want to tour. Only Malinga has an IPL team

N Dickwella
Kusal Perera
Dhananjaya De Silva
Thisara Perera
Akila Dananjaya
L Malinga
A Mathews
S Lakmal
D Chandimal
D Karunaratne https://t.co/VyNDKMANFb

— Saurabh Somani (@saurabh_42) September 10, 2019
#13
Responsibility: SCIENCE
Skill: (dis)INFORMATION
Field: Sports

Result: Scientific (dis)information https://t.co/L58ruiFgNG

— Kamran Muzaffer (@Krick3r) September 10, 2019
#14
Only Malinga plays IPL… 😂 #neverchange https://t.co/krPto2kQ5J

— Saurabh Malhotra (@MalhotraSaurabh) September 10, 2019
#15
Sports to Space OR Space to Sports
😂😂😂😂 jo bhi ho, you are the best comedian I have ever seen. https://t.co/wkAhUUHDgW

— Chetna Kamble. 🇮🇳 (@ChetnaKambleP) September 10, 2019
#16
Who are these informed sports commentators? Clearly they're clueless as to how many of these 10 have an IPL contract. This man is an embarrassment to his country. https://t.co/IlrD6LuMdi

— Shashank Kishore (@captainshanky) September 10, 2019
#17
Mr Fawad rather than blaming India why don't u concentrate ur country. Better u focus in ur country for removing terror activities. Think better rather than bad Mr Cho https://t.co/k59mOfsMy4

— Pragnesh Prajapati (@Pragneshnit) September 11, 2019
#18
Please DM me the number of your supplier, Fawad. You clearly are smoking some good quality ganja. https://t.co/smeRCDRqQ7

— Vaibhav Vishal (@ofnosurnamefame) September 10, 2019
#19
If its all about money for Sri Lankan players they might have from IPL, then Pakistan should have made them "an offer which they couldnt refuse"—
Raise the price. https://t.co/qosZuy2hPR

— Rauf Klasra (@KlasraRauf) September 10, 2019
#20
Wonder if those informed sports commentators know only Lasith Malinga is an IPL pick from Sri Lanka these days. 🧐 https://t.co/eMcqPnz3b9

— Vinayakk (@vinayakkm) September 10, 2019
Share Your Views In Comments Below