Food
Guy Found R.D. Sharma Pav Bhaji Outlet & Shared On Twitter, Tweeples Cracked Numerical Jokes
The school life is undoubtedly the best part of our life in which there is no tension of earning money, paying rent and installments and many other issues but we have to study and pass the examinations and this is still quite manageable. Let us take you back to your school life and remind you about your mathematics classes. Whether you have been good in mathematics or not, you must have studied the mathematics book written by Dr. R. D. Sharma. Dr. R. D. Sharma is a PhD in Mathematics and presently he is the Head of Department (Science and Humanities) under the Directorate of Technical Education.
Recently a Twitter user and comedian Piyush Sharma shared a photo of a food outlet which was named after R. D. Sharma and the whole Indian Twitterati went crazy.
First of all, take a look at the pic: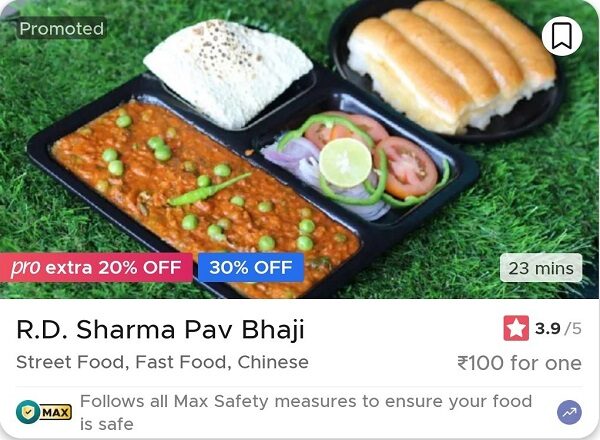 Here is the tweet which Piyush Sharma captioned, "COVID has been tough on professors".
Covid has been tough on professors pic.twitter.com/VrZmyuYxcQ

— Piyush Sharma (@misterpiyush) December 22, 2020
A Twitter user shared the information that the outlet is in Surat:
It is in pal area of surat

— Shubham Kaushik (@skprobio) December 23, 2020
As soon as the tweet was made, netizens started wondering whether theorems would need to be applied in order to get discount or a person would be required to calculate the area or volume of the pav bhaji for knowing the price. These hilarious memes will tickle your funny bone:
#1
50 percent off if you solve a numerical 😂

— Shobhit Mishra (at 🏠) (@shobhitmishra55) December 22, 2020
#2
Bill quadratic equations se solve karna padega https://t.co/nA4RpOaKQn

— Spandan Purohit (@SpandanPurohit) December 23, 2020
#3
New length of the pav is 5 times more than twice the original length. find number of peas in the bhaji.

— Jethiya 2.0 (@ElaichiWalaChai) December 23, 2020
#4
Kyu ki sir ne Numerical Value find kar ke
Banaya he

— Dipesh L. Thakkar (@xplorerdipesh) December 23, 2020
#5
Apply code "Phythagoras theorem" for extra 50rs off 😂

— DEV CHOUDHARY (@Devil_up_here) December 23, 2020
#6
TIL that I still dread maths textbooks https://t.co/mrXUQxVaFj

— Nushaiba | نشیبہ (@the1stNushaiba) December 22, 2020
#7
R.D. Sharma should have paid you and not @zomatoin for that promotion

— Devilsaid (@manmeshnaik) December 23, 2020
#8
Just the name "RD Sharma" is enough to trigger traumatic flashbacks.
Phew, so glad that I am done with math. https://t.co/zJVDXUqY8y pic.twitter.com/rf73ufwBjm

— ค~ (@perceptiveramen) December 23, 2020
#9
Bhaisab… Area , volume nikalna pad jai pav bhaji ka..😂

— Netra Singh (@netransingh) December 23, 2020
Many people have lost their jobs in the coronavirus pandemic and they have entered new professions such as selling vegetables, opening food outlets, etc. but you can be sure that this pav bhaji outlet is not owned by the famous author of mathematics books.
Share Your Views In Comments Below