Sports
Hardik Pandya And K L Rahul May Be Banned For The Next Two ODIs, BCCI To Take Final Decision.
The latest season of Koffee with Karan, brought in a lot of debutantes this year on that couch. They were either from the film fraternity or was representing the sports category.
If you happen to see that episode, where Hardik Pandya and K L Rahul made their coffee debut, you will know what we are talking about. They made quite a news because of their comments.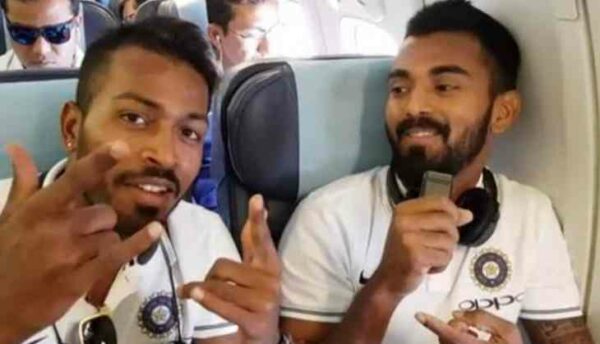 Their opinion regarding women were slammed for being misogynistic and sexually vindictive. People were quite taken aback by their personal opinions, which were plain and simple sexist.
So, now Chief Vinod Rai decided to ban these two players from the upcoming two ODIs. Though Hardik Pandya gave his statement, apologizing for his comments, it didn't go too well also.
The Committee Of Administrators member, Diana Edulji, already referred this serious matter to the legal cell of BCCI. The two players also got twenty four hours notice, to explain their behaviors.
Edulji is also discussing this matter with CK Khanna, the acting president of BCCI, treasurer Anirudh Chaudhry and secretary Amitabh Chaudhary. The final decision still lies with Edulji.
Since, the committee is not convinced with their explanations, now we have to wait and watch to see what ultimate decision will be taken on this matter of great concern.
Share Your Views In Comments Below