News
Hardik Patel Takes A Jibe At Modi's "Chowkidar Campaign", Changes His Name To Berojgar Patel.
The Lok Sabha elections 2019 is just around the corner, when our Prime Minister Narendra Modi came up with a campaign, which has been facing immense criticisms. Now, Modi called himself a 'watchman', who is 'Your Chowkidar is standing firm and serving the nation.'
Among Rafael deal case, 2G appeal, the Rajan List of big loan defaulters and the Nirav Modi case, we need serious examinations to verify the facts and what the campaign is actually trying to refuse. His latest political campaign 'Main Bhi Chowkidar' (I'm a watchman too), caught everyone's attention, a little too much.
Your Chowkidar is standing firm & serving the nation.

But, I am not alone.

Everyone who is fighting corruption, dirt, social evils is a Chowkidar.

Everyone working hard for the progress of India is a Chowkidar.

Today, every Indian is saying-#MainBhiChowkidar

— Chowkidar Narendra Modi (@narendramodi) March 16, 2019
Countering BJP leaders' new campaign of adding 'chowkidar' as a prefix to their name, Congress Party's new entrant, Hardik Patel, prefixed his name with 'Berojgar', on his official Twitter account. The Patidar Quota superhead joined Congress recently and apparently tried to mock the newly launched political campaign by PM Modi.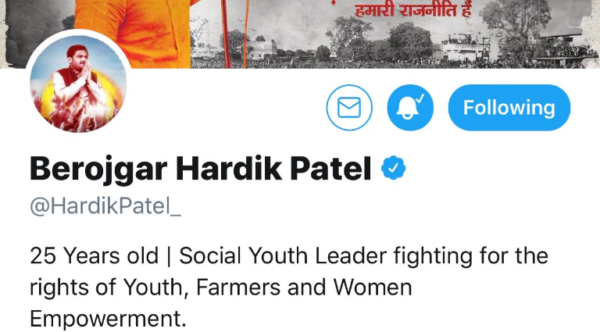 Opposition party leader, Rahul Gandhi took a dig at our PM Modi, many a time, by using the phrase 'Chowkidar Chor Hai'. Congress was trying to point out about the many fails in the country, during PM Modi's reign. They were significantly pointing out about the increase in unemployment, which is a matter of great concern.
The Congress is countering BJP's trending hashtag 'MainBhiChowkidar' by their 'ChowkidarChorHai' hashtag. Several party officials and workers have already adopted the new nomenclature, 'Berojgar', though this campaign is yet to be officialy adopted, after consulting other party officials.
Share Your Views In Comments Below