Sports
ICC Mercilessly Trolled For Sharing A Photo Of Nathan Lyon Wearing Underwear Having His Own Pic
The Australian spinner Nathan Lyon may not have been able to perform well in the last two test matches against India but it is true that he is one of the best Australian spinners of all times. He will certainly look forward to create trouble for the Indian batters in the remaining two test matches but presently, he is making headlines for his underwear.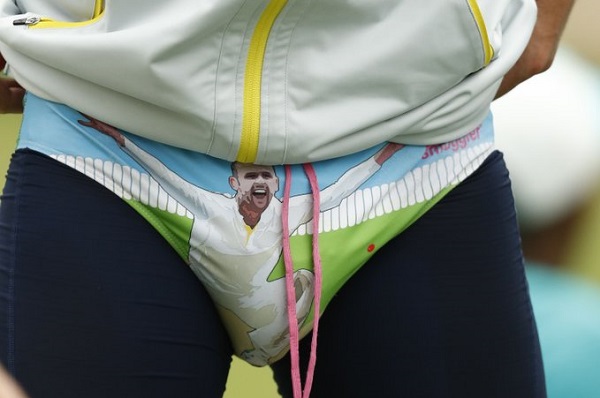 Some photos of the off-spinner are going viral on the social media networks in which he is seen wearing underwear on which his own pic is printed. These images show him appealing for the wicket in the same manner as he does on the field. Many memes and jokes were made in this regard by Twitterati but they didn't like it when the International Council of Cricket (ICC) also shared one such photo with the caption, "Gazza takes appealing to a whole new level".
Gazza takes appealing to a whole new level 🐐 pic.twitter.com/ioMPHOjhwg

— ICC (@ICC) January 1, 2021
Many cricket lovers got angry with ICC's official Twitter handle sharing this type of photos of the cricketers and they slammed the cricket body badly. Here are some of the selected tweets:
#1
Netizens to ICC right now:-
pic.twitter.com/3abAxVter0

— ABDULLAH NEAZ (@abdullah_neaz) January 1, 2021
#2
*Apshabd* ka appeal hai pic.twitter.com/2HV7C2tOrE

— Right Arm Over (@RightArmOver_) January 1, 2021
#3
— 𝓝𝓪𝓲𝓷𝓪✨ (@tere_nainaa) January 1, 2021
#4
Whole another level of Creepy!! pic.twitter.com/AdKr77zqgs

— K E S H A V (@keshavg1805) January 1, 2021
#5
— prince gill👑 (@viratfanAR) January 1, 2021
#6
— яιѕнι мο∂ι (@rissssssshi) January 1, 2021
#7
— Khota cheems (@K_cheems) January 1, 2021
#8
ICC PLEASE !😂 pic.twitter.com/XLGPIMM5d4

— Bizzle ❥ (@itsprecioussid) January 1, 2021
#9
— Gaurav (@OffficialGaurav) January 1, 2021
#10
— बिहारी यादव (@RebupIic_Bharat) January 1, 2021
#11
Icc got no chill 🤣🤣🤣 https://t.co/ow8tUD15x7

— Tawakal.(SirF Allah Per)❤ (@tawakal_here) January 1, 2021
#12
Admin before posting this pic.twitter.com/a6bTnZamQ3

— Samuel Ratan Raj (@samuelraj_yasa) January 1, 2021
#13
abe 🥴ye kya ashleelta phela rahe ho new year pe

— ♠₦ł₭ⱧłⱠ➐ (@nikhil_salvator) January 1, 2021
#14
ICC are you okay ?sasta nasha kia hua hai kia 😒😒

— Psycho._.Girl🙂 (@ZainabBangash12) January 1, 2021
#15
Lmao ICC what is this behaviour 💀💀💀💀 https://t.co/P2FtgOrmXD

— 💙🇮🇳🏏 (@anu_sherigar) January 1, 2021
Talking about Nathan Lyon, he is a terrific player who has taken 394 wickets in 98 test matches which also include 18 five wicket hauls. He has also taken 4-wicket hauls 16 times in the purest form of the game. Other than being a superb spinner, he is also a good lower order batsman who has scored 1064 runs with an average of 12.22.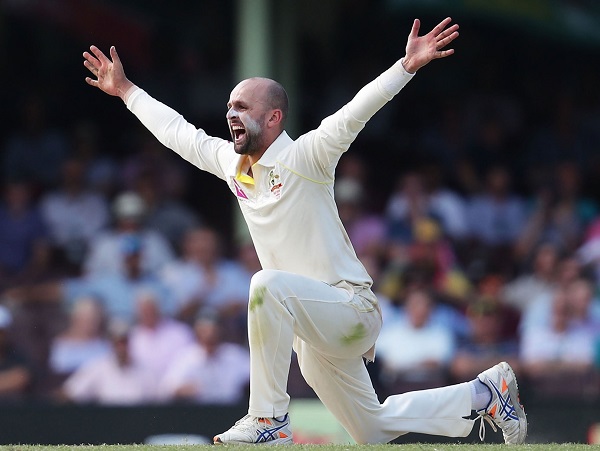 Nathan Lyon needs to play well if the Australian team has to win the remaining two matches for winning the Border-Gavaskar Trophy, however it won't be easy for him to trouble the Indian batsmen as usually the Indians are good players of spin.
What do you think of ICC sharing such a photo?
Share Your Views In Comments Below