Humour
IndiGo Starts Route Between Bangkok And Varanasi. Netizens Are Calling It Paap And Praschit Route
Twitter is one place where you will find every kind of stuff. You will find love, hate, humour, trolling and what not. Whatever happens in the world, Twitterati is arguably one of the fastest people to know and discuss it.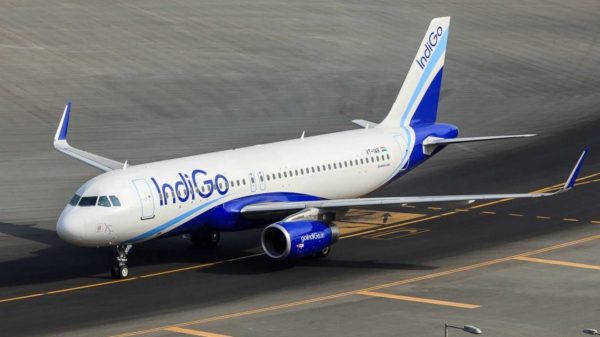 So when the air travel company IndiGo announced a new route between Varanasi and Bangkok people couldn't help but find humour in it.
A Twitter user with username @shukla_tarun shared an advertisement snapshot and wrote how people on WhatsApp are calling it a "Paap and Praschit route". Have a look-
WhatsApp going mad with this. "Paap and Praschit route announced by IndiGo". 🙈 pic.twitter.com/mf9y5o61LD

— Tarun Shukla (@shukla_tarun) December 20, 2018
You can also check the pic below: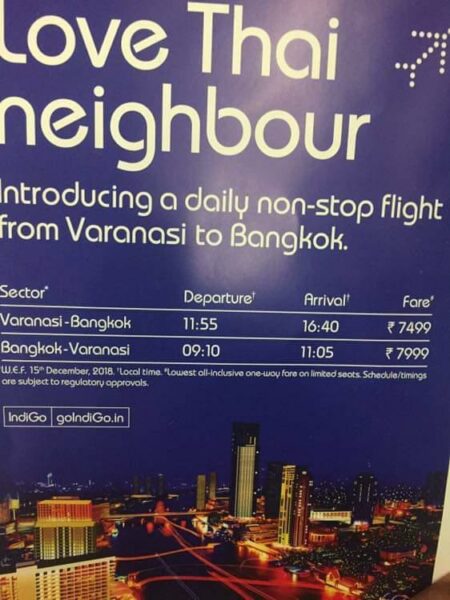 Those who are too innocent to decode it let me tell you that Varanasi is one of the most visited places by tourists for spiritual reasons and Bangkok is worldwide famous among people looking for se*ual pleasures. Here's how people reacted to his tweet-
#1
This one is surely an original. As original as it can get 😅👌

— Nivedita Bhasin (@nivedita_bhasin) December 20, 2018
#2
paap and prayashchit special you mean 😝

— Kishore (@Capt_Ck) December 20, 2018
#3
Hahaha.

— Nidhi Jamwal (@JamwalNidhi) December 20, 2018
#4
Classic!!

— meenakshi (@pashamom) December 20, 2018
#5
Epic tweet zen master. Take a bow 🙏

— A Plan for India (@planforindia) December 20, 2018
#6
you nailed it 😂😂😂😂

— Zustrelaax (@zustrelaax) December 21, 2018
#7
Shankar jabardast zindabad tweet…😁

— Suman Saurabh (@sumanyakult) December 21, 2018
#8
Thai massage flights are becoming really popular in India.

— AP Amaravati fan (@APAmaravati) December 21, 2018
Now that's hilarious. Isn't it?
Share Your Views In Comments Below