Humour
Kolkata Traffic Police Just Trolled Thugs Of Hindostan And Twitterati Is Loving It
The police department has a great contribution in maintaining peace, law and order in the city. They forever stay alert and sacrifice their personal lives to make sure that citizens stay safe.
In the time when India is going through a digital transformation, the police departments of various states are making their presence felt on social media.
Mumbai Police always remains in news for sending important messages to their social media followers in a humorous way. Now police departments from other cities have started joining the league.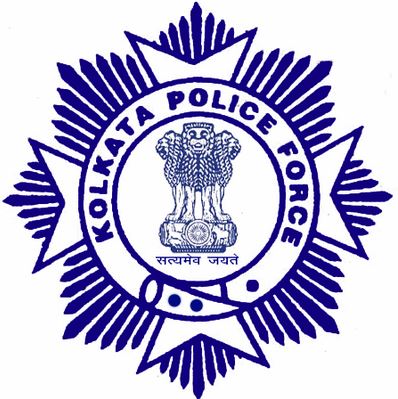 The Twitter channel of Kolkata Twitter Police is currently in news for what they tweeted recently. The channel with username @KPTrafficDept took a hilarious dig at Thugs Of Hindostan and made the followers aware that they won't let any disappointing experience happen in the city. Take a look at the tweet-
— DCP Traffic Kolkata (@KPTrafficDept) November 11, 2018
You can also check the meme below-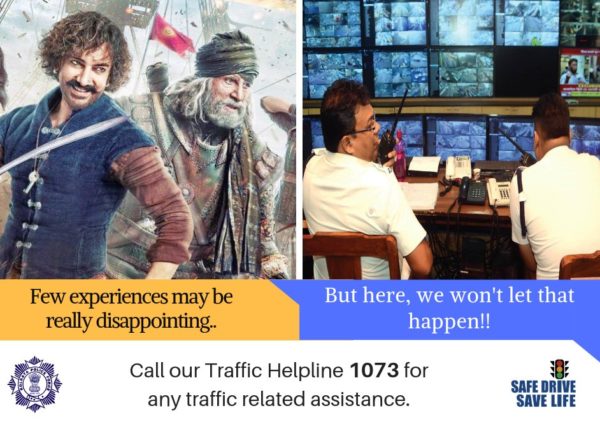 The followers of Kolkata Traffic Police loved the humour and openly appreciated it. Have a look at some of the reactions-
#1
"Epic Trolling " take a bow take a bow 🙇 🙌🙌🙌

— Ravi Chandran (@Memyselfr) November 11, 2018
#2
😂😂😂 police r also in mood of trolling 😂😂😂 loved it guys really

— 💥💎Savage Clown 666 🏏 #SreeFam (@SavageClown666) November 11, 2018
#3
Kolkata Police is raising it's Online standard of presence 😀 @WBPolice must step in too 😀

— অনুपम 🏳️‍🌈 (@iAnupamDey) November 11, 2018
#4
Kya zamana aa gaya yaar
Police wale bhi trolling pe utar aaye 😹😹😹

— #LadkeWale💥Sumi |♥️| (@SumiD_tweets) November 11, 2018
#5
Unique !! And too witty !! Impressive !

— Aman Agarwal (@ImAmanAgrwl) November 11, 2018
#6
সাভেজ😂😂😂😂
Savage😂😂😂😂

— T I R T H A N K A R 👨‍⚕️ (@i_m_tirtha) November 11, 2018
#7
😂 good stuff.

— rahul mall (@rahulwho_) November 11, 2018
#8
Lol! There's one Thug's fan (perhaps the only one) who will say SRK has paid you for all this. 😂

— Asad Khan Nasar (@iamAKN) November 11, 2018
Well, now that Police departments have started doing some savage trolling, memers gotta upgrade their game quicker. Do you agree?
Share Your Views In Comments Below