Extras
These Mountain Goats Seem To Defy Laws Of Physics! Check Out 22 Pics; Too Awesome To Be Real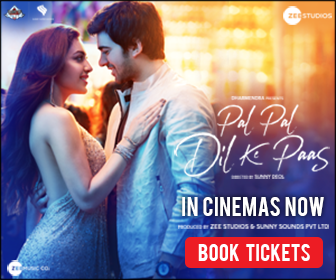 Oreamnos americanus, commonly known as the mountain goat or Rocky Mountain goat, has something extraordinary in it and is different from the common goat. Indeed, it won't be wrong to call them hiker goats in view of the fact that they can effortlessly walk through uneven, jagged and stony land. You can chiefly find these goats in North America, usually on ice and cliffs.
This amazing species is like bold and audacious hiker or trekker that can climb really astonishing heights, be it trees or cliffs and that too, without any difficulty. What's more, they have a natural sense of balance which enables them to clamber even near-vertical mountain slopes easily.
Can't believe? Well, this article features 22 amazing and unbelievable pics of Rocky Mountain goats that would just blow your mind away! Not only this, after taking a look at the below images, you would actually crave to see these goats on your own because they are really astonishing and unusual….
1
2
3
4
5
6
7
8
9
10
11
12
13
14
15
16
17
18
19
20
21
22
Don't forget to share your views about the article in the comments section below.
Share Your Views In Comments Below