Entertainment
Pervert Sent Vulgar Text & Nudes To Woman & Then Asked Her To Delete Them. She Taught Him A Lesson
The country is already boiling because of what has happened in Kathua with an 8 years old girl and people are in no mood to spare the culprits.
Crimes against women are happening all over the world and Pakistan is also one of those countries where women are not safe. Just recently, a Pakistani man was seen sitting on a bike and masturbating at some teen girls in broad daylight.
Later, a Pakistani woman took to Twitter to share some screenshots that showed how the CEO of a music streaming company behaved in a vulgar manner. When there was public outrage, the CEO quit the post and as a result, many other women came out and spoke up about the incidents of sexual harassment faced by them.
Men who have harassed women earlier are now scared with the fact that the victim may come out in open and tell everyone about their deeds. So now they are trying to persuade the victim by giving different reasons and some of them are really weird.
A woman from Pakistan's Islamabad shared some screenshots, showing how a man is trying to convince her to forget what he did in the past and forgive him.
Check out the screenshots:
It's too late now….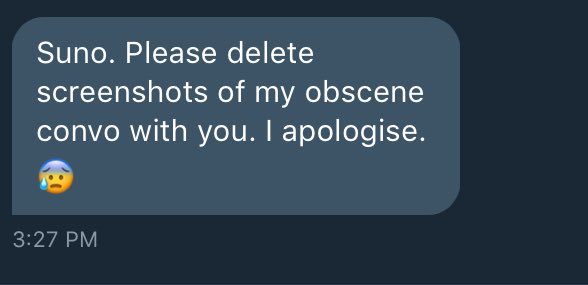 What's the use of repenting now?

He also offered to pay her: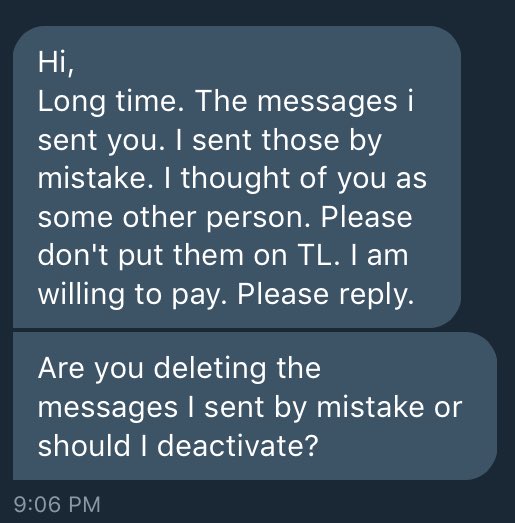 His desperation can be understood by the fact that he is ready to call himself mentally ill. He even called himself a schizophrenic person: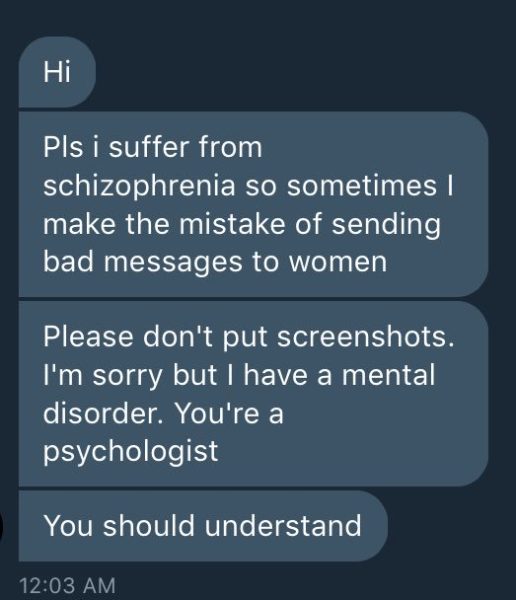 Here are her tweets:
1.
My DMs rn pic.twitter.com/WOwqN5ZcHI

— samyeah. (@saneschizo_) April 11, 2018
2.
I AM FKN DEADDDD pic.twitter.com/dAKeIlfPKJ

— samyeah. (@saneschizo_) April 11, 2018
3.
ALLAAAAAHHHH 😂😂😂😂 pic.twitter.com/i5Y9VBPN4j

— samyeah. (@saneschizo_) April 11, 2018
4.
The END……. pic.twitter.com/4t7UEiWfNd

— samyeah. (@saneschizo_) April 11, 2018
Well, there is escaping from your bad deeds and one day your past will come back to haunt you.
Share Your Views In Comments Below