Humour
Piyush Goyal Slammed Over 'Maths Never Helped Einstein Discover Gravity' Comment
What is it with the Union Ministers these days? The economy is continuously going south and they can't help themselves from making bizarre comments. In a recent interview, Finance Minister Nirmala SItharaman said that the automobile industry crisis is because of the mindsets of Millenials. For which she was brutally trolled on various social media platforms.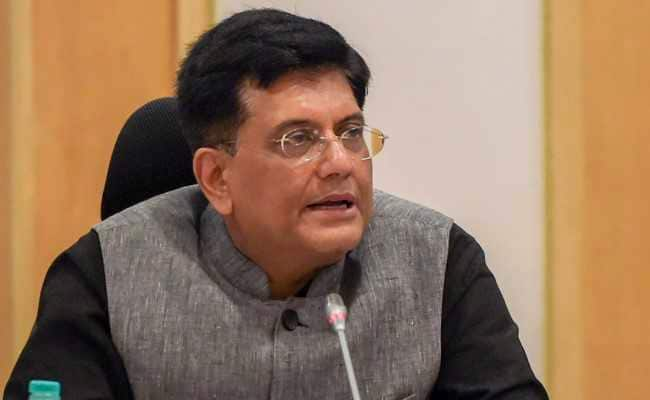 The automobile gaffe hasn't been ended when Commerce and Industry Minister Piyush Goyal gave a new joke material to the internet. While explaining how the economy size can be doubled to USD 5 trillion, he said that it should be looked through maths. He gave a statement that "maths did not help Albert Einstein to discover gravity."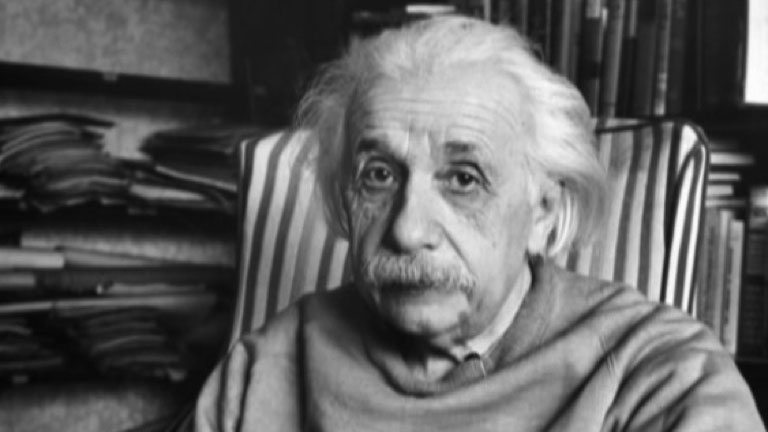 "Do not get into those maths. Those maths have never helped Einstein discover gravity. If he had only gone by structured formulae and what was past knowledge, I do not think there would have been any innovation in this world," he said.
Factually it was indeed a wrong comment. Gravity was discovered by Isaac Newton and Einstein was the greatest mathematician of all time.
Twitteratis came together for trolling Goyal for his comment and compared him to Nirmala Sitharaman. Memers made memes while others made jokes about his lack of knowledge.
#1
Done with the Einstein Newton jokes? Now listen to what Piyush Goyal ji actually said!
pic.twitter.com/Z5wdIYQstN

— Vikas Pandey (@MODIfiedVikas) September 12, 2019
#2
Maths didn't help #Einstein to discover gravity
-piyush Goyal#Newton ⏬ pic.twitter.com/zw3w392OyB

— JAGATHESS (@jagathesswaran) September 12, 2019
#3
It's a Piyush Goyal's innovation I guess..😆

— Giridhar (@NewHorizons001) September 12, 2019
#4
Piyush's clarification is more funnier 😂

"Maths helped Einstein discover gravity. But because he had an ability to think big he could use maths to discover gravity. He didn't go by traditional maths"

Next clarification,
🔸Why Einstein & not Newton
🔸Maths vs Traditional Maths pic.twitter.com/onEEtK2XOu

— Srivatsa (@srivatsayb) September 12, 2019
#5
Newton just laughed at Piyush Goyal😢

— VISHAL RANJAN (@VISHALR01288717) September 12, 2019
#6
@PiyushGoyal : Maths never helped Einstein discover Gravity" 🙄
Newton: Obviously! It was me

But, for Bhakts
Piyush Goyal: 1
Newton: 0

Main Problems: Millennial's and Maths. Okay? #FixTheEconomy isn't a problem of Modi Government. Understood?#YoPiyushHatesMaths #PiyushGoyal

— Raj Manish (@hey_amish) September 12, 2019
#7
Piyush Goyal: Maths never helped "Einstein" discovery gravity.
Modiji did.#FixTheEconomy pic.twitter.com/ltPr75F9Jc

— Roman D'souza (@romandsouza) September 12, 2019
#8
Piyush Goyal- Einstein discovered gravity without mathematics

Newton-Han hum tuo tik tok pie video bana rahe thae.#Newton #Einstein #SayItLikeNirmalaTai

— Amlan Samal (@its_amlan) September 12, 2019
#9
Thank you Baba Ramdev for inventing Facebook, Instagram, WhatsApp and Twitter – Piyush Goyal #PiyushGoyal #Einstein pic.twitter.com/VAtLgqyGpn

— Snehil Verman (@SnehilVerman) September 12, 2019
#10
Piyush Goyal ji says maths didn't help #Einstein to discover gravity.
Kahan milega itna content..??@kunalkamra88

— نوری Irshad Razvi l (@IrshadFc) September 12, 2019
#11
Reporter : Sir how India would become 5 trillion Economy in such growth rate?

Piyush Goyal : Don't look at numbers. Math never helped Einstein discover Gravity.

Me: if Einstein discovered gravity what the fuck did Newton do??🤔

— Aastha (@saysaastha) September 12, 2019
#12
Son: Papa, Maths ka exam hai, thoda padha do.

Piyush Goyal: Don't get into maths. Maths never helped Einstein discover Gravity.

Son: But Papa Einstein didn't discover Gravity.

Piyush Goyal: Don't get into Science.

😂😂😂

— Ritesh (@rits2485) September 12, 2019
#13
Piyush Goyal said that Einstein Discovered Gravity.

Newton: To kya Mai job chod du.
Chaliye Newton ji ko vanakkam #Newton @shkshv11 @iashish_yadav @JyotiRajyadav1 @yadavakhilesh @sardesairajdeep

— Shivam yadav (@Shivamy3120) September 12, 2019
#14
Piyush Goyal : Maths is useless. It never helped Einstein discover Gravity.

Media : But sir Einstein didn't discover Gravity. Newton did.

Piyush : don't go back to history, that is also useless

Media : 🙌🏼🙌🏼

— Janta Janardhan (@PublicVoice18) September 12, 2019
#15
Piyush Goyal: We have achieved GDP growth of 8%.

Journalist: But it's only 5%.

Piyush Goyal: Don't get into Maths. #YoPiyushHatesMaths

— 24 x 7 x 365 Days (@BrainandMoney) September 12, 2019
#16
But had Einstein paid too much attention on the number he would have never "Discovered Gravity"!!

Ask Piyush Goyal

— ▄︻̷̿┻̿═━一 Russell رسل (@Bertrand_Hussel) September 12, 2019
#17
Doctor : Mubarak Ho twins hua hai.

Shah : Arey do bacche kaha hain. Ek hi to hain.

Doctor : Don't go into maths. Maths is useless.

Shah : Arey ye Piyush Goyal ko Doctor kaun bana diya be. Baahar nikalo#YoPiyushHatesMath

— Janta Janardhan (@PublicVoice18) September 12, 2019
#18
Piyush Goyal: Maths didn't help Einstein discover gravity.
Everybody : LOL
Piyush Goyal: Ok I just meant that Maths helped Einstein discover gravity but coz he kept his mind open. Period.
Everybody : Arrey bhai bhai 😂😂😂😂#YoPiyushHatesMaths

— BirdMan (@birdofindia) September 12, 2019
#19
https://twitter.com/HimKumar06/status/1172124332715212800?s=20
#20
Maths never helped Einstein discover gravity !

Piyush goyal be like : Why should Nirmala Sitharaman have all the fun ? 🤔😂#PiyushGoyal #Legend #Einstein #NirmalaSitaraman pic.twitter.com/E9r8LquWRP

— Piyush Pathare (@pathare_piyush) September 12, 2019
Share Your Views In Comments Below