News
Priya Prakash's Famous Song To Get Banned? Guys Will Be Heartbroken To Read This New Update
The beautiful Malayalam actress Priya Prakash Varrier has stolen many hearts ever since her wink and killer expressions from the song "Manikya Malaraya Poovi" went viral on social media. She became an Internet sensation overnight and the number of her fans increased by leaps and bounds in record time.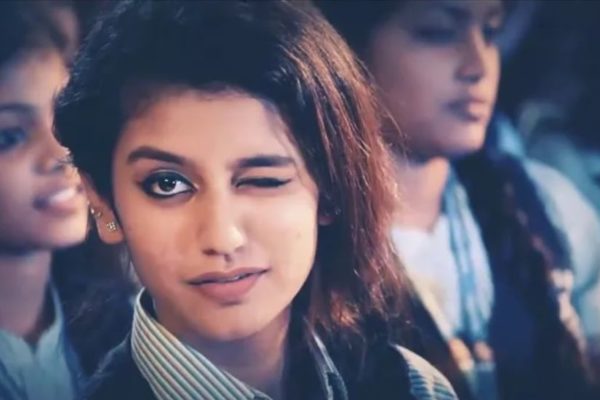 However, this popularity brought troubles and criticism on the part of actress and makers of the song, which is in the centre of controversy now.
Recently, a complaint was filed by a group of Muslim youth with Hyderabad's Falaknuma police station against the actress and the song for allegedly hurting their sentiments. As claimed by the group, the song when translated into English insults the Prophet and hence they demanded strict action against the video.
Now Raza Academy, a Mumbai-based organisation, has also raised an objection to the song because it allegedly contains "objectionable text mentioning the name of Islam's Holy Prophet and His Wife". They have written a letter to Prasoon Joshi, the chairman of CBFC, and asked him to "take measures to block the videos". Not just this, they also want him to "take immediate and imminent action on the culprits and book them according to the law without any further delay."
They have mentioned in the letter that an FIR is already lodged in Hyderabad against the song and the flick; however, the procedure is very slow and any appropriate action is not taken in this regard yet.
As per Raza Academy's Kari Abdul Rehman Jiai,
"We have objection over few words of this song. It's hurting the sentiments of our community. That is why we have written letter to CBFC chief. If they fail to do so, then we will take this protest in legal way by consulting our lawyer."
It will be interesting to see what happens next and whether the song will be blocked from the flick or not.
Share Your Views In Comments Below