Entertainment
Section 375 Dialogue Promo: These One-Liners From The Film Promise A Strong Story
Cinema is an art of storytelling to leave an impact on the audience. Our makers try to educate their audience with what is going around the world with their vision.
An upcoming Hindi movie Section 375 is set to leave a mark on the nation for all right reasons. The movie is based on a story of director Rohan Khurrana, who was accused by his female crew member of assaulting her at his residence.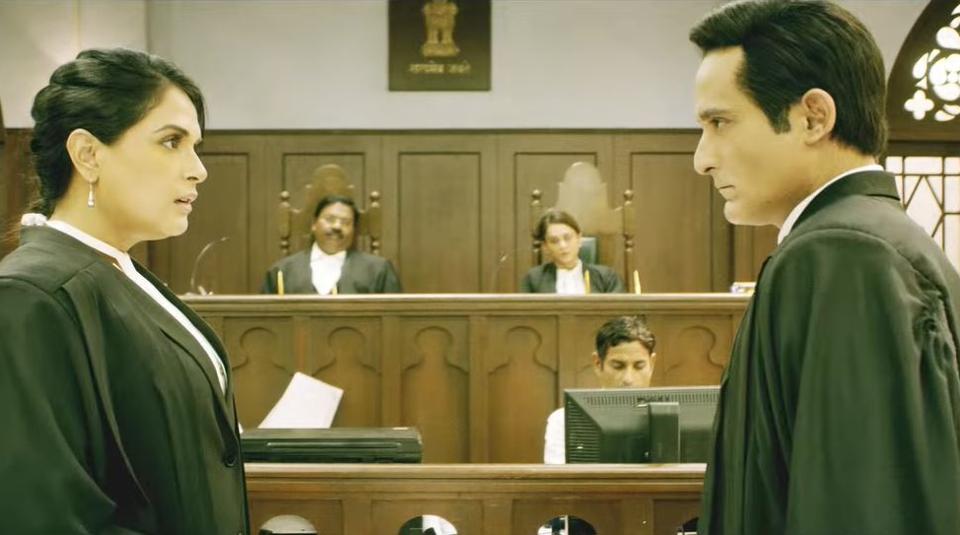 As soon as the trailer went live it created a buzz and huge impact on the audience cause of it's bold and blunt scenes and righteous anger. Section 375 Marzi Ya Zabardasti is produced by SCIPL and Panorama Studios, starring Akshaye Khanna and Richa Chadha as lawyers.
For More Videos, Subscribe Us Now
Apart from the teaser or trailer one unique approach towards the world of cinema, which is set to get the viewers hooked, that's their special dialogue promo it'll give you a glimpse how strong and impactful the dialogues of the movie are going to be. The debate between Akshaye Khanna and Richa Chadha with their war of words is worth every second of yours.
Not only one but five dialogue promos were released which answered a lot of questions and revealed a lot more. One debate stands as my favorite when Akshaye Khanna revealed about the 'THE QUESTION' of the criminal lawyers.
For More Videos, Subscribe Us Now
Akshaye Khanna said, Criminal defense lawyer se ek question pucha jata hain, we call it 'The Question' aap criminals ko or scam of societies ko defend karte ho toh aapko raat ko neend kaise aati hain. I say, Jaise confession room mein baithe preist ko aati hain.
You should watch the special dialogue promo if you haven't watched it yet!
Watch the trailer of Section 375 here:
For More Videos, Subscribe Us Now