IIFA Awards 2017 have been announced in New York and it's an open secret now that the award of the Best Actor is grabbed by none other than Shahid Kapoor for "Udta Punjab" in which he portrayed the character of a drug abusing rock star.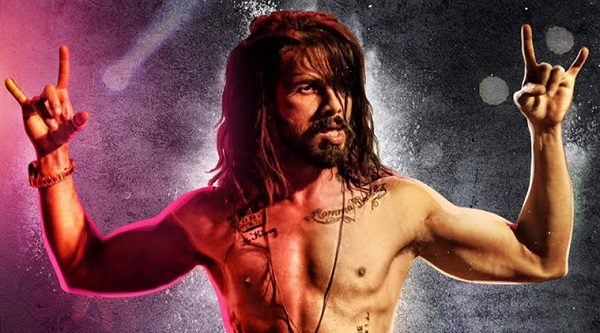 Undeniably, Shahid played his role to the perfection and was highly praised for it too! Interestingly, Alia Bhatt got the Best Actress award for the same movie while Varun Dhawan got the Best Performance in a Comic Role Award for "Dishoom".
However, this awards ceremony irked one Bollywood actor who couldn't make it to the list despite giving his career's best performance in the biopic made on Indian cricketer MS Dhoni. Yes, you guessed it right! We are talking about Sushant Singh Rajput who has expressed his dejection and unhappiness in a satirical way by mocking the jury's decision.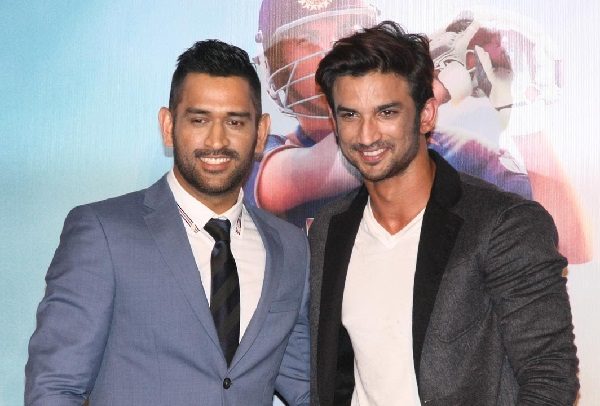 He took to Twitter, tagged IIFA and wrote, "hahahaha"
.@IIFA hahahaha

— Sushant Singh Rajput (@itsSSR) July 16, 2017
Now this naturally suggests that the actor is disappointed on losing the award of the Best Actor, as it was a golden opportunity for him since fans praised his performance in the flick.
However, Twitter trolled him brutally for his ironic tweet and here are few selected reactions:
Satire:
Yaha jagah nhi mili ish liye hass raha hai? ? pic.twitter.com/MOuje571op

— kunal #kick (@kunnu_kick) July 16, 2017
Jelly bean:
I feel someone is burning??????..jelly bean

— ? deepika is ? (@AZZIZAT_BAE) July 16, 2017
Here again:
— Sagar Jadav ?? (@SagarJadav) July 16, 2017
Heights of insult:
Inside- pic.twitter.com/w5OgCWrMJR

— Mask (@Mr_LoLwa) July 16, 2017
Catch if you can:
Catch it if you can..??? pic.twitter.com/P4y1r4bWup

— AnuRag TriVedi ??️ (@AnuragTrivedi21) July 16, 2017
LOL 😀
Aur @IIFA pic.twitter.com/mileiKDqHb

— Tamatariyat Babu (@GaurangBhardwa1) July 16, 2017
Heartbroken:
??? pic.twitter.com/qhhmX7GZKJ

— Su-Nil Gr-Over (@_sapnu_puas) July 16, 2017
Don't cry!
Award nahi mila kya bhai ? Mat roo ab ??

— praтeeĸ 🙂 (@Pk_SRKFanboy) July 16, 2017
However, some users showed sympathy as well!
It's all pre-planned:
Sarcasm wali hasi ? m telling u SSR, these award functions are just show off, everything is already planned!! They are completely biased ???

— HBD MY QUEEN ❤? (@SaysNishi_22) July 16, 2017
You are the best:
same reaction i had seriously @iifa what the hell ? .. sushant dont give up we know you worked hard and you are the best in our eyes ?

— hugty (@hugty4) July 16, 2017
U really deserve the best actor award for Dhoni film Sushant..I'm feeling sad..Ur hardwork and dedication reflected perfectly..Ur the best❤️

— ?Sahithya Reddy.P? (@SweetieSayz) July 16, 2017
Your hard work and dedication deserves to be admired:
Sush You deserved it! It's okay…For us YOU & YOUR DEDICATION matters the most ? It's not that you portrayed Mahi bt becoz of ur HARD WORK

— Akshaya ❤ (@akshaya_03) July 16, 2017
Let these awards not deter you:
SSR deserved it more than Shahid. But then film awards are never about 'deserving'. Let these not deter you

— Shweta (@Shwetaa_R) July 16, 2017
There were some sensible comments too like this one:
you always do your work with sincerity and selflesness thats enough!!, work is worship stardom comes and goes like wind.

— ash krishna (@aishwaryashobha) July 16, 2017
Amazingly, Only Anupam Kher got the award of the "Best Actor In A Supporting Role" for "M.S. Dhoni: The Untold Story" wherein he played Dhoni's father, Pan Singh Dhoni.
Sushant put in his 100% in the film and his hard-work, dedication and sincerity were apparently visible. It is obvious for the actor to expect something he think he deserves and jury's decision might not be less than a shock for him. Well, nothing can be said with confirmation regarding Sushant's tweet until he himself reveals more details!
Keep in touch to stay updated!
Share Your Views In Comments Below