Bollywood & TV
Tanushree Had S*x With Me, Cries Rakhi Sawant In An Interview. What's Going On?
"#Metoo ek bimaari hai" – Rakhi Sawant.
Yes, that is what the actress commented, in an interview to Bollywood now.
Watch the full interview here on YouTube.
For More Videos, Subscribe Us Now
In the interview, Rakhi Sawnt blasts Tanushree Dutta for having brought #Metoo to India, saying that Bollywood doesn't really need the movement.
Say what?
Unfortunately, that's not enough. Rakhi Sawant also went on to say that the only reason Tanushree Dutta accused Nana Patekar of sexual harassment was his skin colour.
Yes, at this point, we were rolling our eyes, just like you.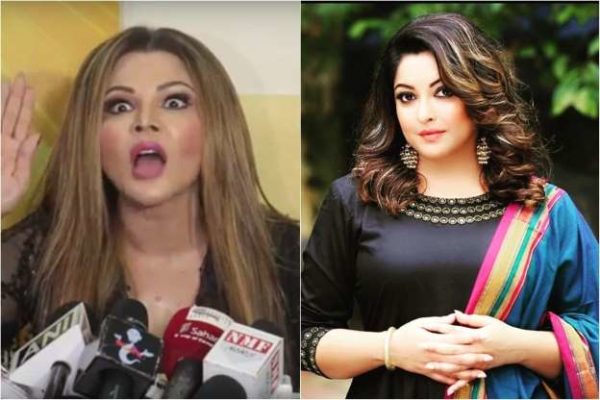 So where does it all start? On the sets of Horn OK Please, Tanushree Dutta had been replaced by Rakhi Sawant for a song sequence, following the Patekar – Dutta scandal that had followed. This, according to Tanushree, was the most humiliating event of her life. Of course, Rakhi Sawant could not take it lying down, could she? In the mindless interview, Rakhi calls Tanushree "fake" , "a liar" and cries out in her typical melodramatic fashion:
"Tanushree ne mere saath s*x kiya hai, I have proof."
Oh, please. This time Rakhi seems to have crossed all limits, and has stooped to a new level to gain publicity. Good luck, if you're able to sit through the entire interview.
We feel you, Tanushree.
Share Your Views In Comments Below