Bollywood & TV
Trollers Ask Sonam If She Loves Muslim & Pak Followers. Her Replies Will Win Your Heart
Social media is filled with different kinds of people; while there are those who adore their favorite celebs and praise their work, many others here seek a chance to troll a celebrity by asking questions that he/she might not prefer to answer.
The same happened with Bollywood's fashion icon Sonam Kapoor when people asked her different questions on Instagram but we must appreciate the actress for her wit and the manner in which she tackled those questions. She answered them all like a boss and proved that she is not going to tolerate any kind of filth coming her way.
A user asked,
"Do you love Muslims?"
Sonam answered,
"I love people of all faiths and beliefs. That is what Hinduism teaches me!"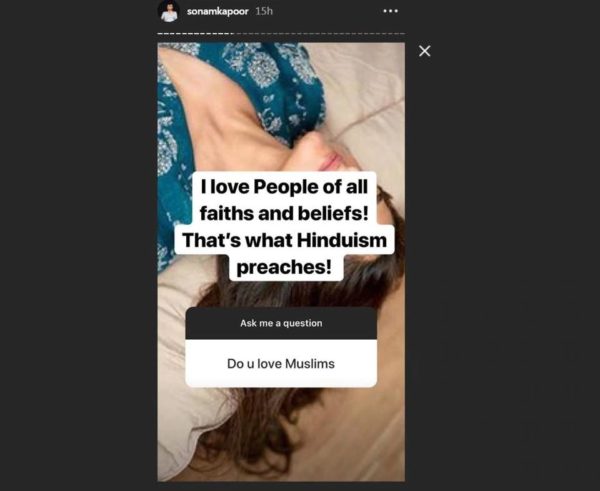 Another question was,
"Do you love your Pakistani follower?"
And the actress responded,
"Love Pakistan and I'm dying to come out there and hang."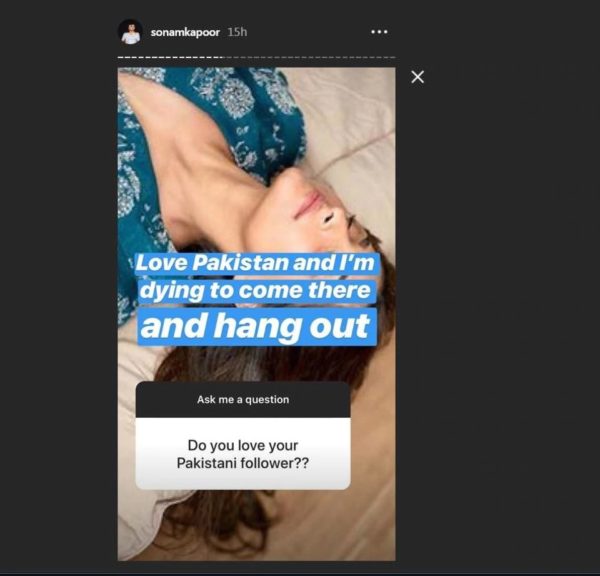 A netizen called her powerful LGBTQ icon and asked,
"You are such a string powerful LGBTQ icon. Where do you find the strength and courage?"
To this, the actress answered, "
Telling the truth and standing by it doesn't require strength, just conviction."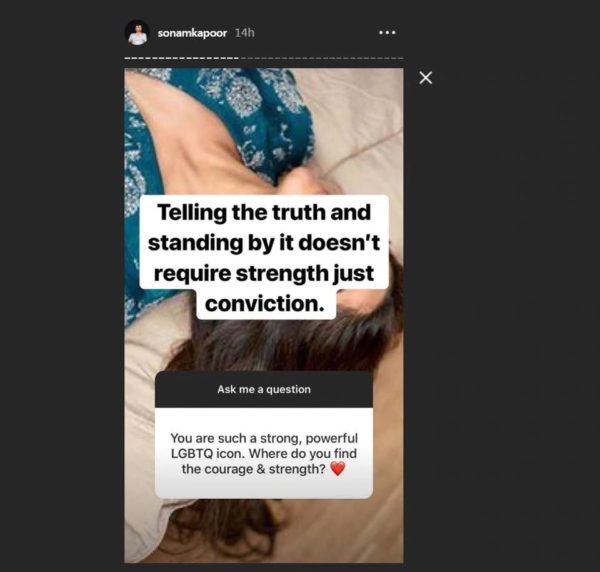 Another user questioned Sonam as to how she always makes individuals smile and here's what she replied,
"I get inspired by everyone. And if you are happy then you radiate it."
She even shared a pic of herself with husband Anand Ahuja and both appeared to be in a fun and jolly mood. Take a look: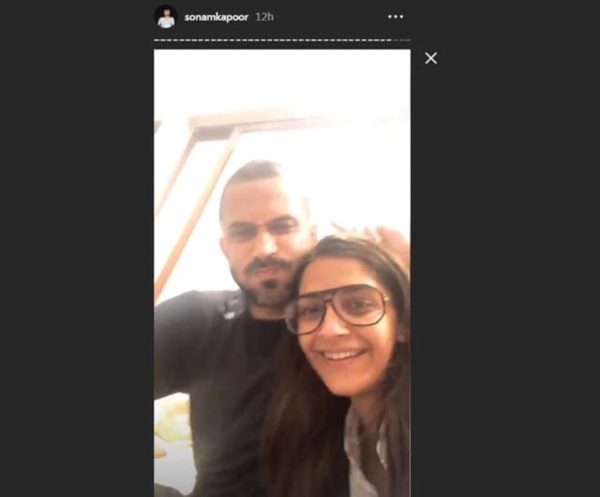 How did you find Sonam's replies to all the questions? Are you not satisfied with any? Let us know.