Sports
Twitter Hilariously Shares Memes On Josh Hazlewood Pulling Out Of IPL 2021 Coz Of Pujara
The coronavirus pandemic has brought many changes in our lives and the cricketers are no exception to it. They have to live in bio-bubble environment which is certainly a little hectic, especially the quarantine part. As the IPL 2021 is going to start in almost a week's time, the foreign players are arriving in the country but the Indian cricket fans, especially fans of Chennai Super Kings, will miss the Australian cricketer Josh Hazlewood.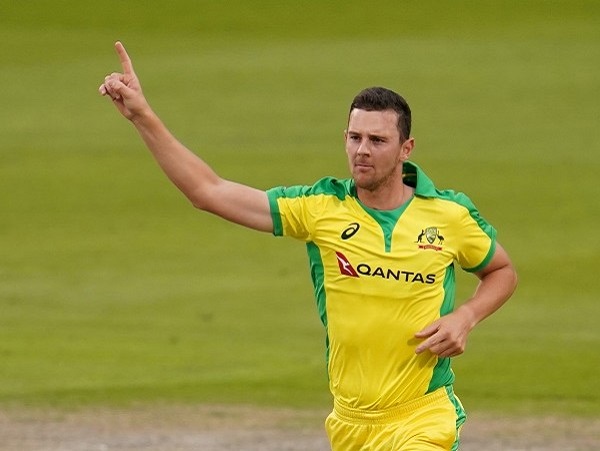 Josh Hazlewood was bought by CSK in 2020 at the base price of Rs. 2 crore but the pacer got the chance to play only 3 matches in which he was able to take only one wicket. Josh Hazlewood decided to opt out from the IPL 2021 as he needed a break especially because of the fact that the Australian team has a very hectic schedule ahead.
While talking to a cricketing portal, Josh Hazlewood states that he has quarantined and lived in bio-bubble at different times for the last 10 months now because of which he has taken the decision to have some rest, spend time in his home and Australia for the next two months. He adds that the Australian team will have a big winter ahead as they will be clashing against West Indies on a long tour followed by Bangladesh. He further says that later there will be T20 World Cup and then Ashes so he just wants himself to be prepared for it, physically as well as mentally by taking rest at the moment.
However, the social media networks are flooded with jokes and memes after Josh Hazlewood has announced that he will not be playing in the IPL 2021 as people are saying that Cheteshwar Pujara is the reason of Hazlewood pulling out from the tournament.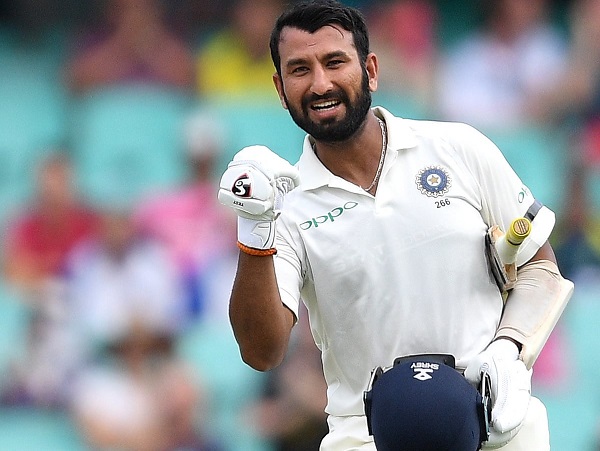 Pujara and Hazlewood played against each other in the 4-match test series which was played under Border-Gavaskar Trophy that was won by India by 2-1. During the series, Cheteshwar Pujara batted for long hours and troubled the Aussie bowlers so netizens are joking that Josh Hazlewood has opted out from the IPL 2021 so that he can save himself from bowling to Pujara for long hours in the nets.
Here are some of the selected reactions:
#1
Josh Hazlewood withdrawing from Chennai makes Chennai poorer for sure given he is one of the world's premier fast bowlers. However, my sneaky suspicion is that he couldn't stand another month bowling to Pujara in the nets. #IPL2021

— Abhishek Singhvi (@DrAMSinghvi) April 1, 2021
#2
When josh Hazelwood realizes he has to bowl pujara whole season in net: https://t.co/eKcRbpRs5w pic.twitter.com/9oKFsAdFSn

— Kobir (@shefaardd) April 1, 2021
#3
Hazlewood after seeing pujara in nets…..

Hazlewood rules out of IPL 2021 #IPL2021 pic.twitter.com/gn0PVimvPs

— Thilageswaran k (@Thilageswaran20) April 1, 2021
#4
Josh Hazelwood pulled out as he was tired of bowling to #pujara again

— Middleclass Desi (@middleclassdesi) April 1, 2021
#5
Josh Hazlewood pulls out of IPL 2021 cause he has to bowl to PUJARA

le pujara :- pic.twitter.com/fokm5Ln1dV

— AKM_007 (@AKM0078) April 1, 2021
#6
Josh Hazlewood has opted out of IPL 2021. becoz he have to Bowl against Pujara at nets 😂😂#IPL2021 #cricketnews #cricket #IPL #pujara #joshhazlewood #hazelwood #CSK #CheteshwarPujara pic.twitter.com/cOQov9qwWJ

— Sport Next (@SportNext1) April 1, 2021
#7
Cheteshwar Pujara throwing Josh Hazlewood out of the IPL 2021 pic.twitter.com/1ZJxWtnZI4

— Aman (@BeInG_a_MaN1) April 1, 2021
#8
Josh Hazelwood opted out of IPL 2021

Csk Management to Pujara : pic.twitter.com/GvOxGQCFzB

— 𝐀𝐬𝐡𝐢𝐬𝐡 𝐒𝐢𝐧𝐠𝐡 (@AshishSingh154) April 1, 2021
#9
CSK intentionally bought Pujara in auction so that Hazlewood pulls out and then Mark Wood can replace him . 4D chess

— Aman (@BeInG_a_MaN1) April 1, 2021
#10
Josh Hazelwood pulls out of IPL 2021. CSK is worried, replacement and all is fine but who will bowl Pujara 8 hours in the nets now?

— Silly Point (@FarziCricketer) April 1, 2021
#11
Josh Hazelwood opts out of IPL 2021
Pujara be like..#CSK #joshhazlewood pic.twitter.com/mKowknPSBd

— PERRY (@ellyse213) April 1, 2021
Do you think that CSK will face problems because of Josh Hazlewood's absence? Let us know your views about it.
Share Your Views In Comments Below