Humour
Video From Inside Tihar Jail Leaked, Prisoners Can Be Seen Partying And Roaming Around Freely
There has been much said about the judicial system of India, and how it is lagging behind as far as the punishment of criminals is concerned. Yet, hardly anything has been done about it.
When you think of how jails and prisons are portrayed in films and shows, you usually remember dreary walls, prisoners in miserable conditions and the stench and deplorable facilities.
But this video that has gone viral from Tihar jail paints an entirely different picture.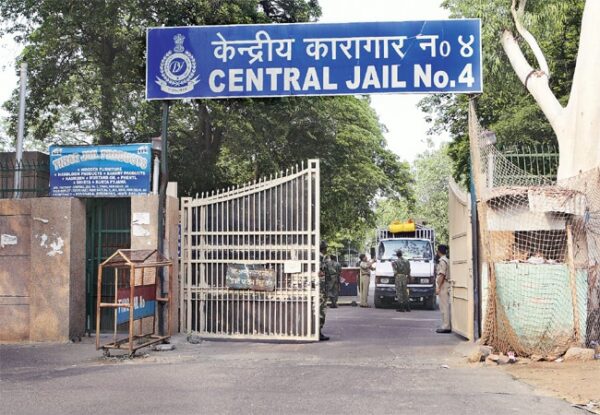 A video has gone viral from the jail, it appears to have been taken on a prisoner's phone within the Mandola campus of the jail. In the video, the prisoners can be seen frolicking around and having a gala time clicking selfies, smoking cigarettes and even fooling around with bullets.
In the video, one man can also be seen making tea on an induction cooktop. It is not known how the prisoners had access to such facilities within the premises.
Spokespersons from the prison have released an official statement stating that the prisoners do not have access to any contraband or other material which would allow them to cook for themselves. The statement also said that the prisoners seem to be partying within the cell.
Check out the video here:
This is from Tihar jail's Mandoli campus. All hell seems to be breaking loose. This guys is from the Salim-Rustam gang. Is seen recording illegal facilities he's getting inside jail. Tihar has ordered probe.@SatyendarJain should act now. @TOIDelhi pic.twitter.com/NF6UdVfkpn

— Raj Shekhar Jha (@rajshekharTOI) March 17, 2019
The prisoners have been identified from the video and have multiple cases against their names. An investigation is ongoing, as the officials in Tihar jail attempt to determine what really happened.