Humour
Why Is Imran Khan Tweeting In Hindi? Netizens Think He's Trying To Impress Indians
India and Pakistan tensions had almost reached a saturation point in the last few days following the Pulwama attack where the lives of over 40 CRPF jawans were lost owing to the activities of the Jaish-e-Mohammed terrorist group in Pakistan.
Of course, India retaliated by carrying out an air strike on Pakistani air space, which resulted in several militant training camps being completely destroyed.
However, the Pakistan Prime Minister, Imran Khan has maintained a calm and composed demeanour through the chaos and panic that followed. After India accused Pakistan following the Pulwama attack, he had responded saying that India had no concrete evidence.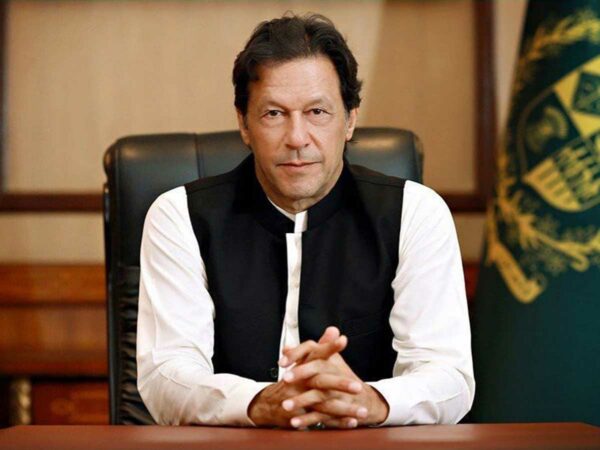 Not losing his calm, he had also specified that if India attacked, Pakistan would not be far behind. After the air strikes, there were several allegations made about Pakistan retaliating.
In a twist, a Pakistani jet took down an Indian fighter jet and IAF pilot Abhinandan Varthaman was captured. He was taken into custody as a prisoner of war.
As per the Geneva Conventions, Pakistan was compelled to release the prisoner within 7 days or sooner. Within 3 days, the IAF pilot was handed over to Indian officials.
Imran Khan had then announced that Pakistan would release the Indian POW as a gesture of peace. Following this move, #NobelPrizeForImranKhan began trending on social media as several Pakistanis felt that he deserved an award for his diplomatic brilliance.
On a lighter note, Imran Khan tweeted from the official twitter handle of Pakistan Tehreek-e-Insaf and surprisingly enough, it was in Hindi. This is probably their first post in Hindi and netizens cannot keep calm.
मैं नोबेल शांति पुरस्कार के योग्य नहीं हूं। इस योग्य व्यक्ति वह होगा जो कश्मीरी लोगों की इच्छा के अनुसार कश्मीर विवाद का समाधान करता है और उपमहाद्वीप में शांति और मानव विकास का मार्ग प्रशस्त करता है।@ImranKhanPTI#Pakistan #india

— PTI (@PTIofficial) March 4, 2019
"Why on earth is Imran Khan tweeting in Hindi?" was the question on everyone's mind. Netizens think he's doing this to impress India.
#1
As I know about pakistani handles they can't write in हिंदी, I'm surprised Who drafted this hindi tweet for them? 🤔 Journalist from india or @divyaspandana and co.?https://t.co/gpKV92km0X

— Err… (@Gujju_Er) March 4, 2019
#2
If you were trying to appeal to your India assets you should have translated it in Bangla.

— Gabbbar (@GabbbarSingh) March 4, 2019
#3
Imran Bhai fullon Hindi mein tweet kar rahe hain!!!! 🤣

— Guest on the Planet. Lives in India 🇮🇳 (@ideasingh) March 4, 2019
#4
Ab ye pata nahi lag paa raha ki Imran ka handle Pappu chala raha; ya Pappu ka handle Imran. Nehru-Jinnah ki power sharing ka pattern abhi tak jaari hai.

— saurabh kishore (@wdamidoinhere) March 4, 2019
#5
भाई वाह! पैसे हैं ना ट्रांसलेशन वाले को देने के लिए? या चीन से मांगोगे?

— Aashish Chandorkar (@c_aashish) March 4, 2019
#6
Or someone fm India typed it for him…just wondering🤔

— Urban उत्सव ♏🦂 (@Buntea) March 4, 2019
#7
ये हिंदी में ट्वीट भारत की जनता के लिए ही किया ।।

— Shivanshu Bhardwaj (@ShivaBhar) March 4, 2019
#8
I have to say, well played.

— Nida Kirmani (@nidkirm) March 4, 2019
What do you have to say about this?
Share Your Views In Comments Below