Sports
You Have To Check Out This Parody Account Of Virat Kohli, The Tweets Are Hilarious
When has Virat Kohli not been a subject of trolls? Oh come on, every time the man opens his mouth, meme makers and trolls go absolutely nuts!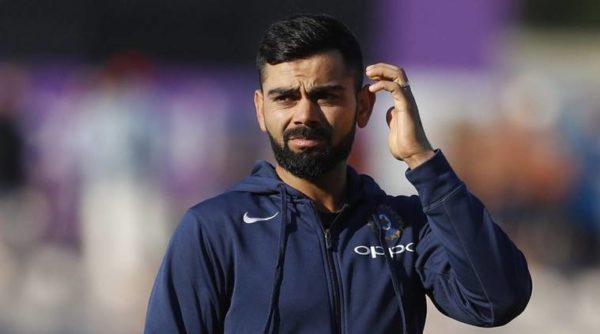 But this time, we can't help laughing. Everyone knows that Virat Kohli is fond of his brands and doesn't give up a single opportunity to endorse them. Taking advantage of this, a parody account has been created on Twitter with the handle, @imVlkohli. By now the profile has gotten more than 3000 followers. The page features some over the top and highly exaggerated brand endorsements, which are downright funny.
Take a look at some of them:
Ahem, ahem.
I am discontinuing my brand endorsement contract with non indian brands with immediate effect. I will now endorse only Indian brands, hope the Indian fans too, will like and endorse Indian cricketers over English and Australian cricketers from now on. Thank you.

— Virat Kolhi (@imVlkohli) November 7, 2018
Multiple brands in one post? Must be Virat!
It's late. Time to have a decent sleep on my @KurlonLimited matress after switching on the @goodknightin mosquito repellent to have a peaceful sleep under 0 watt @Syska_LED bulb and cool 21°C temperature of @samsung air condition, draped in @BombayDyeing_In blanket. Good night. pic.twitter.com/FHbHXXbOOr

— Virat Kolhi (@imVlkohli) November 3, 2018
The makers did not even spare Ranveer and Deepika!
Congratulations to @RanveerOfficial & @deepikapadukone. U look stunning in ur #Manyavar Kurta while holding @PCChandraJwelrs in your hand for the bride looking beautiful in her @ManishMalhotra wedding collection wearing @TanishqJewelry. Sending u love via @Paytm.#DeepVeerWedding pic.twitter.com/chz2jSkrhC

— Virat Kolhi (@imVlkohli) November 15, 2018
This one has us in splits!
On occasion of #ChildrensDay, #Throwback to my childhood pic which was taken with @Kodak #FujiFilm Camera when I was sitting at @McDonalds & eating @TooYumm #BakedNotFried Chips while waiting for my #HappyMeal Toy with which I would be playing while going home in our #AudiA8 Car. pic.twitter.com/xDh5T8Td8M

— Virat Kolhi (@imVlkohli) November 14, 2018
Poor Virat!
I urge ppl of #Chhattisgarh to get out of their #CenturyPlywood bed, wear the new #Wrogn T-shirt, #Levis jean & #Puma #One8 shoes & step out of house to go & vote for #ChhattisgarhElections in their #HondaActiva, #MahindraMarrazzo or by booking #Uber share. Voting is our right. pic.twitter.com/qI7hxOsd16

— Virat Kolhi (@imVlkohli) November 12, 2018
Subtle humour? We approve!
Congratulations Team for whitewashing West Indies 3-0. But u know who gives a better Whitewash ? Its #Tide washing powder when used to wash clothes in #LG washing machine connected via #CromptonGreaves switches & #PolycabWires to electricity coming from #Reliance group. #IndvWI pic.twitter.com/ju5KIF2Vnc

— Virat Kolhi (@imVlkohli) November 11, 2018
Pretty daring, we say!
Woah Rishabh Pant @RishabPant777, ur timing is even better than my @TISSOT watch & power more than that of #Exide batteries. Enjoyed ur batting on my #SonyBravia #4KLed while sipping @Lipton #GreenTea. Looking forward to see u in @AirIndiaIn flight while going on Aus tour #INDvWI pic.twitter.com/tv2zuIltWB

— Virat Kolhi (@imVlkohli) November 11, 2018
We wonder what Virat Kohli has to say on this!
Share Your Views In Comments Below