Bollywood & TV
Zero's Box Office Collections Improved Over Christmas Holidays, Is This A Turning Point?
Zero, the most anticipated film of the year, opened to poor box office collections on the first day, that is Friday. The film had reeled in only 20.14 crores on Day 1.
In fact, the condition did not even improve over the first weekend. It was hoped that the film would cross 100 crores by Sunday, but that clearly did not happen.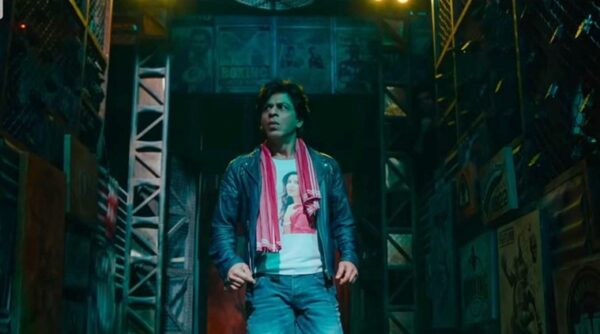 By then, we were sure that Zero was heading towards another major box office disaster, just like the previous Khan movie – Thugs Of Hindostan.
By Day 3, which is Sunday, the film had only 59.07 crores in its kitty. However, the conditions improved over the Christmas holidays.
It may have something to do with the fact that Christmas came with an extended weekend this year, which saw more kids and adults rushing to the screen theatres.
On day 4, Monday, the film earned roughly 9.50 crores, which was even more disappointing. But on Day 5, that is Tuesday, the film brought in 13.75 crores, which is an improvement.
It must have been a Christmas miracle. Although it is too soon to predict, this may be a turning point for the film.
Day 1 Collections of Zero – 20.14 crores.
Day 2 Collections of Zero – 18.22 Crores.
Day 3 Collections of Zero – 20.71 crores.
Day 4 Collections of Zero – 9.50 crores
Day 5 Collections of Zero – 13.75 crores
Total : 81.32 crores.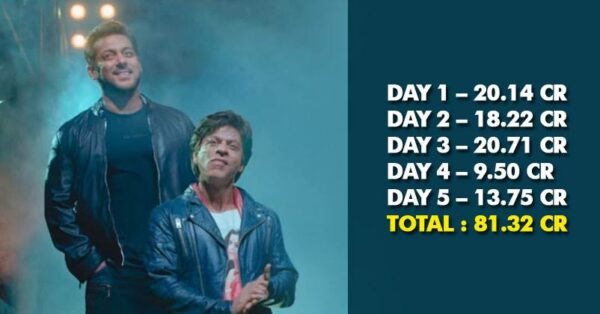 We'll just have to wait and see now.
Share Your Views In Comments Below