Lifestyle
10 Best Bosses In The World. You Will Love To Work Under Them
Nice family, hot & intelligent life partner and meme partners are the basic essentials to lead a good life. But those who get a nice Boss are the really blessed people.
Having a nice boss is like having an unlimited pizza party with a promise of nature that you won't get fat. Impossible? It happens, believe me.
In the next few minutes, we'll tell you about a list of Bosses who happen to be so cool that their employees must be feeling really amazing as they come to the office.
1. Savjibhai Dholakia
The owner of Hare Krishna Exporters, Savjibhai Dholakia is an example of a boss with a big heart.
In 2016, he gifted Fiat Punto cars, flats and gold jewellery to 1,665 of his employees depending on their annual performance.
2. Brunello Cucinelli
Famously known as the king of Italian cashmere he is really a blessing for his employees-
i) His employees get a mandatory 90 minutes break everyday.
ii) Pays them 20 percent more than other Italian factory staff members.
iii) Donates 20 percent of his company's profits to his foundation.
3. Richard Branson
Richard Branson of Virgin Group gifted a year-long paid leave to a couple (new parents) who worked in his company's headquarters.
4. Dan Price
Dan Price of Gravity Payments slashed down his salary by 90% to reward his employees and raise their salaries.
5. Indra Nooyi (PepsiCo)
We've received many complaint letters at our home from our teachers. However, Indra Nooyi from PepsiCo admitted to Fortune magazine that she wrote thankful letters to her employees' parents. She quoted –
"I said, 'Therefore, I'm writing to thank you for the gift of your son, who is doing this at PepsiCo, and what a wonderful job this person is doing.'"
6. Ian Lucas
Ian Lucas of Red 7 took all of his employees to a fully paid 3-day luxurious trip to mark their 20th anniversary.
7. Brian Chesky
Brian Chesky of Airbnb is an extraordinary boss. His employees get some amazing benefits like-
i). Full paid health insurance
ii). 22-week maternity leave
iii). Flexible spending accounts
iv). Apple equipment
v). Three weeks of paid time off
vi). $100 monthly allowance for parking or public commute
vii). Free organic lunches
viii). $2,000 travel coupon each year for vacation goals.
8. Nevzat Aydin
When Nevzat Aydin sold his online food delivery service Yemeksepeti, his 114 employees got all the $27 million i.e 173 crores approx value of the company. He even paid all the taxes subjected to the money.
This made his staff really emotional. Some of them were left stunned and others cried.
9. Andrew Fingerman
CEO of PhotoShelter gives a beer party to his employees every month.
Talking to Fast Company, he said-
"Because group members range across teams and seniority, inevitably we talk about work challenges and ideas. We also get to know each other as friends. It brings us closer together, and some very innovative ideas have emerged."
10. Shahid Javed, Ankit Mor & Harpreet Bajwa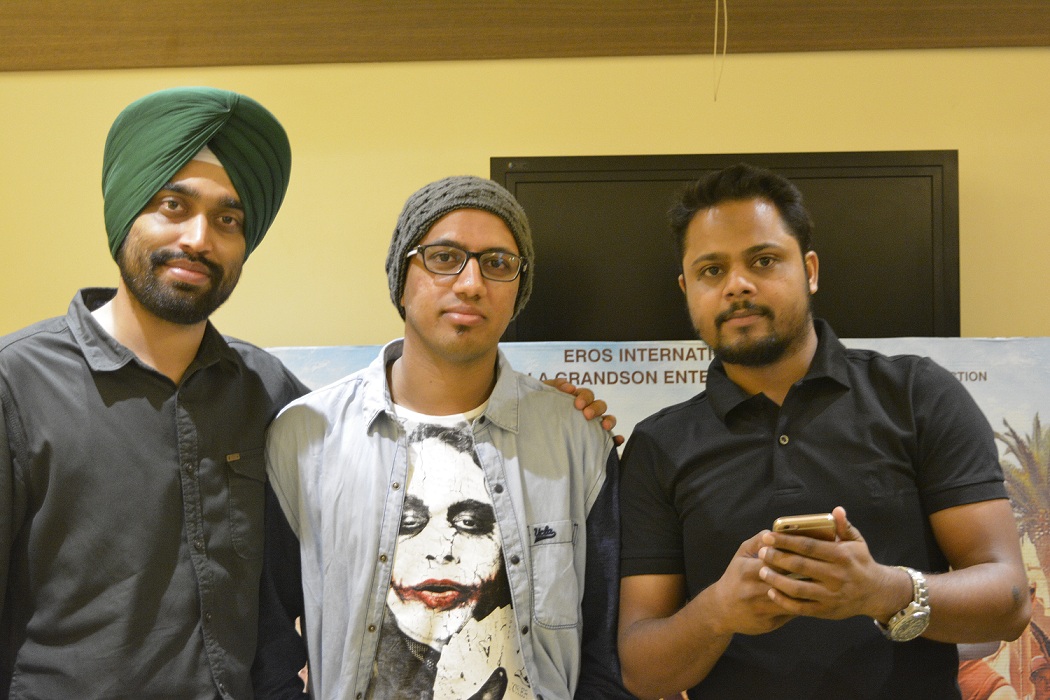 Talking about the bosses all over the world, how can we forget the names of Shahid Javed, Ankit Mor & Harpreet Bajwa- The three main pillars of our company RVCJ Media?
They let their team choose the most appropriate timings and let them work from whatever place suits them most. Apart from this regular bonuses, a relaxed environment a stress free job experience set them apart from rest.
I personally feel really lucky being a part of RVCJ.
"Pichle Janam Mein Zaroor Maine Heere Moti Daan Kiye Honge" 🙂
Share Your Views In Comments Below