Call it a custom or an age-old belief, women in Indian society are expected to marry men who are elder to them. Although 90 percent of the women still follow this practice, there are always exceptions, right? Well, many of our famous B-Town actresses have changed the trend by marrying younger men. They have set an example by giving a message of freedom for women. Love was more important for them than the age of their partners. Here's a list of all those who followed their hearts:
1. Namrata Shirodkar and Mahesh Babu: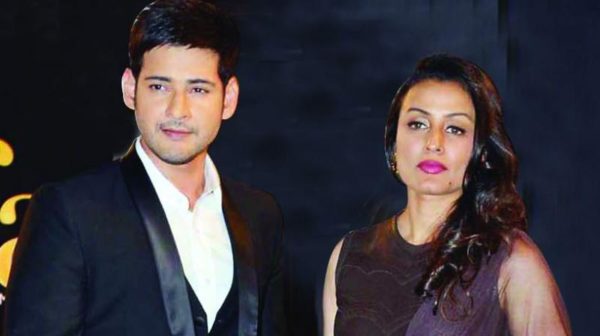 A talented actor, producer as well as a former model with the title tag of Femina Miss India. She definitely could have had married anyone older to her own self, but then we wouldn't have had the opportunity to gape at the lovely couple. She chose to marry Mahesh Babu, who is 2 years younger to her. We wish them all the best and happiness for the future furthermore as well.
2. Saif Ali Khan and Amrita Singh: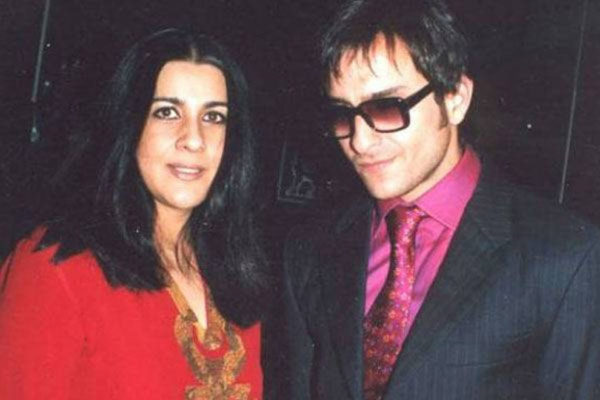 Even though they parted ways after their strong 13 years of marriage and two kids, Sara and Ibrahim, Amrita Singh was still 12 years older than Saif Ali Khan. After the divorce, Saif Ali Khan married Kareena Kapoor, who is 10 years younger than him.
3. Archana Puran Singh and Parmeet Sethi: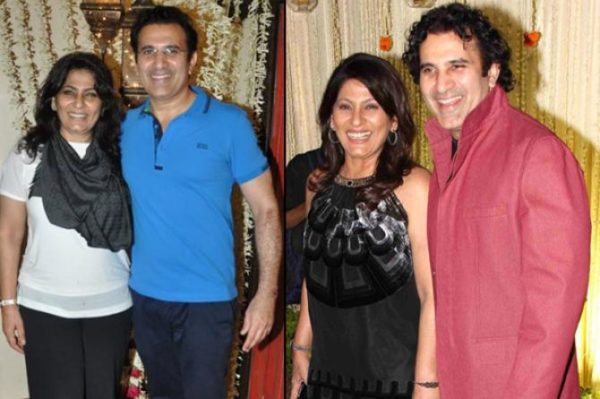 Archana Puran Singh got married to the love of the life Parmeet Sethi, who is seven years younger to her. Well, that doesn't make her any less cheerful in life though, they're still strong and confident in each other's company.
4. Zarina Wahab and Aditya Pancholi: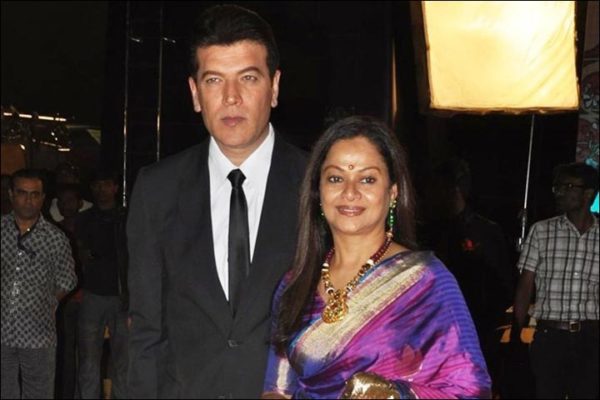 From their first encounter with each other at the sets of Kalank Ek Tika to being married to each other since the year 1986, they have been together.
5. Farah Khan and Shirish Kunder: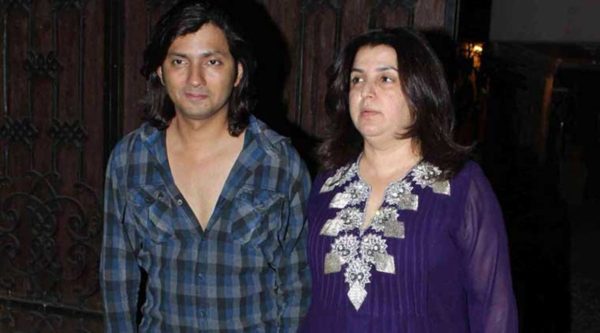 It was from the time when they both met on the sets of Main Hoon Na, wherein Shirish Kunder was editing the directorial debut of Farah Khan. Well, from then to now they haven't changed a bit towards each other, only they have grown to be more strong as time has passed with beautiful memories in their minds and blessed with triplets to remind them of their unconditional love. With an age gap of eight years long in-between Farah Khan and Shirish Kunder, the two have beautifully set a good example that age hardly matters. Well, this is definitely one couple goals as well.
6. Mehr Jessica and Arjun Rampal: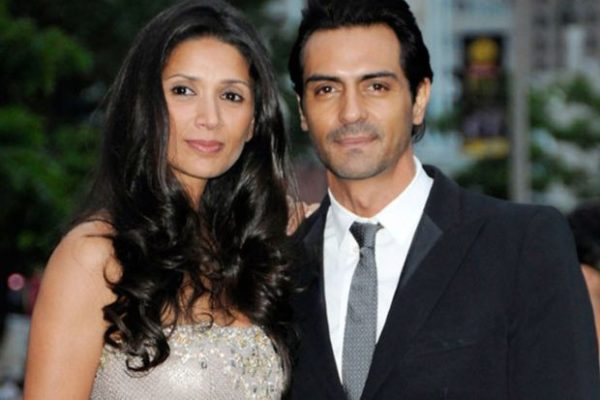 Just like the story of Namrata Shirodkar, Mehr Jessia, who is also a former Miss India married the hunky rockstar, Arjun Rampal, who is two years her junior. From 1998 the two have been inseparable from each other, always besotted with each other with fond memories of such a long and strong marriage that they seem to be the best of friends than stereotyped husband and wife. Their understanding reflects in their eyes and words for each other, which is an essential element in the institution of marriage. With two beautiful and stunning daughters, Mahikaa and Myra, they definitely top in the couple goals list.
7. Shilpa Shetty and Raj Kundra: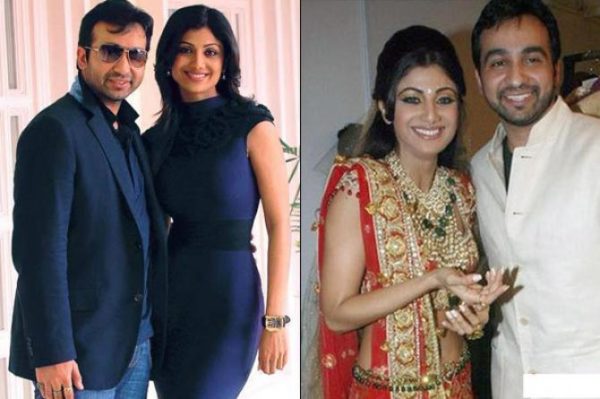 The Big Brother winner and the beautiful owner of the sexiest curves known to the mankind, Shilpa Shetty is three months senior to her established and smart husband, Raj Kundra. Though one would think quite differently after looking at both of these effortlessly beautiful individuals. Shilpa Shetty and Raj Kundra have a bond that surpasses the normalcy of marriage, a strong sense of trust and confidence with a lot of understanding in-between, they have come a long way but still have a long journey ahead all with each other as company with the new additional member, their small cute little son, Viaan.
8. Abhishek Bachchan and Aishwarya Rai: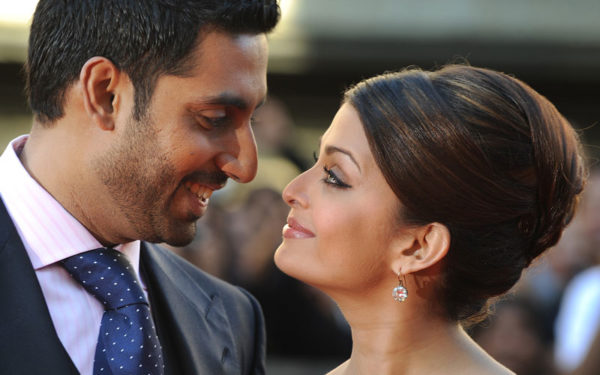 They give out the vibes of the most beautiful couple goals of today's time, they will make you want to believe in marriage with love, trust and understanding. Abhi- Ash as their couple name goes by, reportedly started dating each other from the time of making of their movie, Guru. It was fated that they fell so head over heels in love, that not even the age gap of two years proved to be any kind of barrier between the two lovebirds. Now, the couple has a beautiful daughter, Aradhya and beautiful memories to share with each other in this long journey together. We definitely wish this couple lots of happiness and success for their future together.
9.Bipasha Basu and Karan Singh Grover: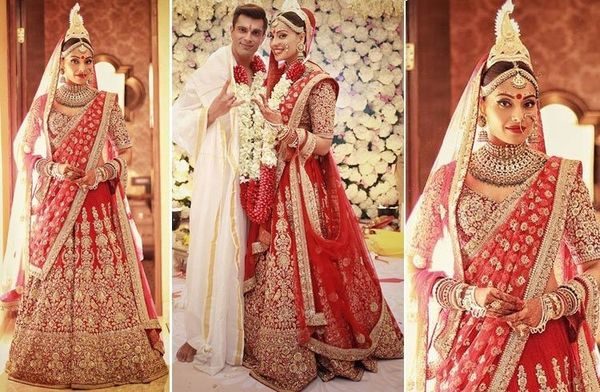 Even though Bipasha Basu had gone through a lot of ups and downs in matters of her heart and love life, with a series of break-ups in her fate, she finally found her 'happily ever after' after meeting Karan Singh Grover in 2015. Soon thereafter, the lovebirds got married to each other in 2016, and it was a grand affair indeed, as wishes poured in from all sides of Bollywood for the lovely couple. It was a beautiful sight when Bipasha Basu smiled lovingly at her marriage there wasn't anyone as happy as her at those moments, from being fitness freaks together to being the most desirable in their spheres of work, there was no way that their age gap of three years could make any difference in their love or marriage for that matter.
10. Nargis and Sunil Dutt: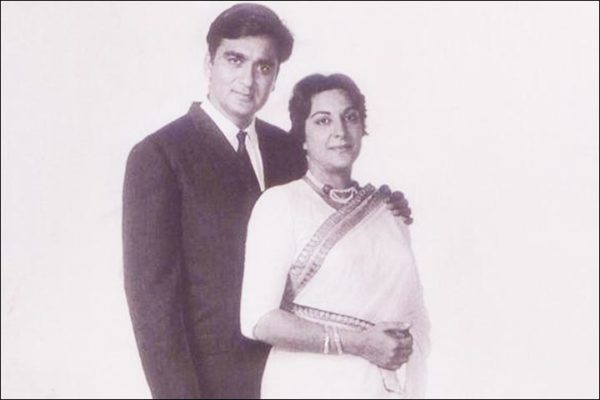 Old is gold, and that's why the most inspiring couple is here from the golden era, one can say so because at that time of age even Bollywood beauties were very much constrained with societal viewpoints and opinions. But throwing caution to the wind here's a couple that gives you all the more reason to avoid such society's opinions that just have the potential to bring in sadness to your love life. Nargis and Sunil Dutt have an age gap of one year, they met during the making of Mother India in 1957. Not to forget their love story was quite filmy. It all started with Sunil saving Nargis from a fire that broke out on the sets and in result winning her heart over. They got married a year later and since then had always been together, with three children, Sanjay, Priya, and Namrata.
It shouldn't matter anyway, because love, trust, and understanding don't come through from age difference in-between two people leading into the institution of marriage, but through their own self-maturity and responsibilities and empathy towards understanding of the other individual. Well, we have a number of such marriages wherein the bride is quite older than the groom, but that doesn't affect their chemistry as they seem to be making each other quite happy and definitely lead a very happy marriage.
Do you agree with us? Let us know your thoughts in the comments section.
Share Your Views In Comments Below