Entertainment
10 Bollywood Celebrities Who Publicly Took A Dig At Their Exes
When we are in love with someone we don't notice anything bad about them we go blind because we can't stop being madly, deeply in love with our partners. But as soon as some misunderstanding pops up or the couples break up with each other they don't fail to take a dig at each other. Our beloved celebrities are not left behind when it comes to accusing their exes.
Here's a list of 10 Bollywood Celebrities who publicly insulted their Exes:
1. Jacqueline Fernandez and Sajid Khan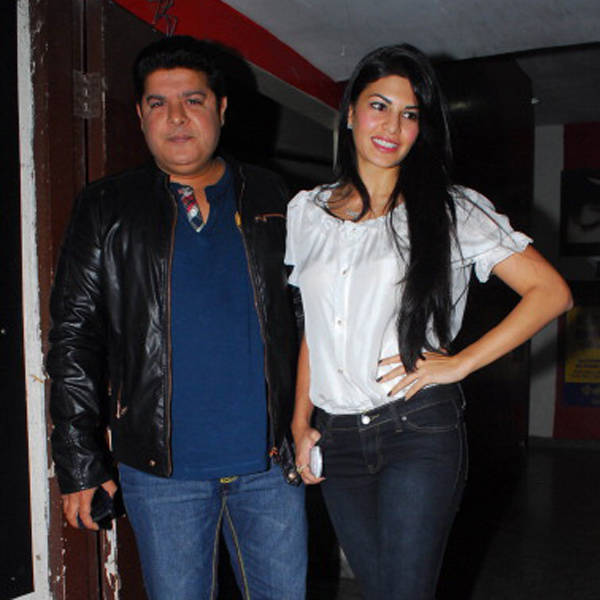 Jacqueline Fernandez and Sajid Khan's fell in love with each other at first sight. They were apparently getting married. But, Sajid Khan's over-possessive nature tore them apart. They had an ugly breakup in May 2013, the popular director said in an event after his break up, It started becoming sour right after December. When you don't have a woman in your life, you don't have someone constantly nagging, so you end up working better and more focused. I went for a holiday with her for five days while making Himmatwala and felt so dejected when the film didn't do well.
2. Aishwarya Rai and Salman Khan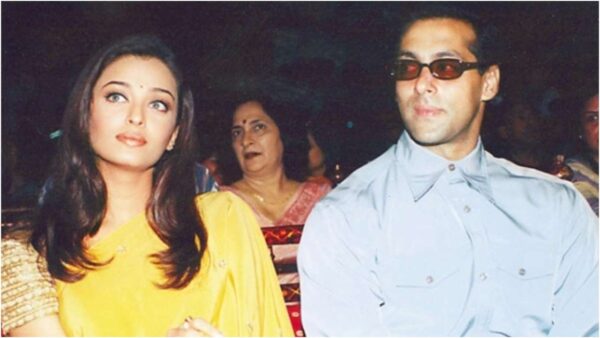 Aishwarya Rai and Salman Khan were much-in-love once, now they don't even look at each other. Aishwarya opened up about Salman's abusive nature and violent activities in the likes of creating scenes at her workplace. Aishwarya publicly stated, After we broke up, he used to call me and talk rubbish. He suspected me of having affairs with my co-stars. She further added I was linked up with everyone, from Abhishek Bachchan to Shahrukh Khan. There were times when Salman got physical with me, luckily without leaving any marks. And I would go to work as if nothing had happened.
3. Saif Ali Khan and Amrita Singh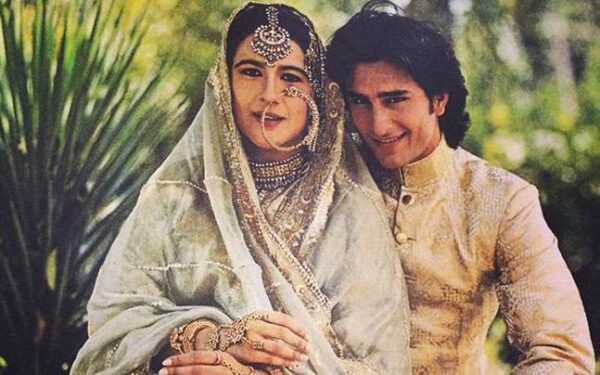 Saif got married to Amrita at an early age but the duo later parted away. After his divorce from Amrita, Saif bluntly revealed about his marriage in an interview back in 2005. Saif said It isn't nice to be constantly reminded of how worthless you are and to have taunts, jeers, and abuses thrown at your mother and sister all the time. I've gone through all of it. Saif also said It's also nice to be married to someone who's fun, beautiful and non-judgemental. All three things. It's better to have a hot and sexy wife. Never have room for regret and never say, 'Oh, I wish I was married to a beautiful girl.'
4. Shahid Kapoor and Kareena Kapoor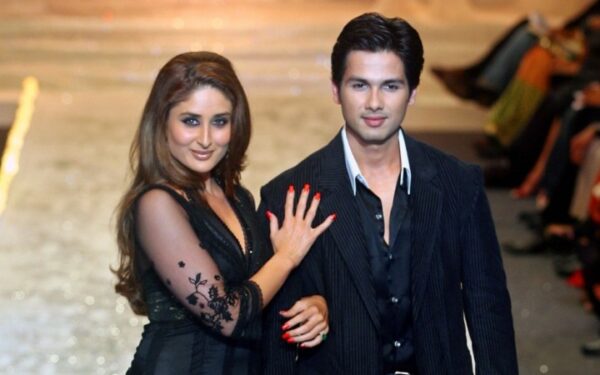 Kareena and Shahid were madly in love with each other and broke up while filming Jab We Met. The duo is happily married to their respective partners. Shahid Kapoor was once asked about would he ever work with Kareena again? he was heard saying If my director wants me to work with a cow, or a buffalo, as an actor—I'm ready to do it.
5. Akshay Kumar and Shilpa Shetty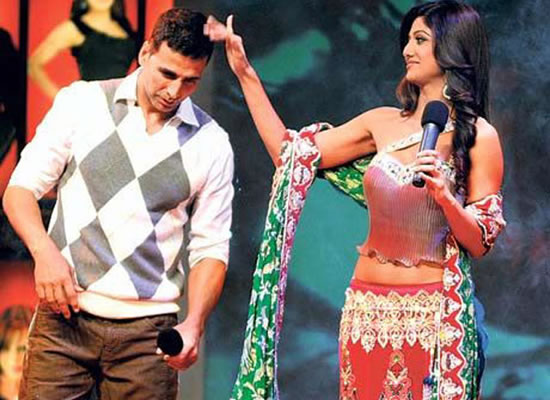 Shilpa Shetty is deeply in love with Akshay Kumar and had full plans of marrying him. However, Shilpa Shetty was dumped by Akshay Kumar and he married Twinkle instead. In an interview back in 2000, Shilpa Shetty opened up about being cheated, she said, Akshay Kumar used me and conveniently dropped me after he got someone else. He was the only person I was upset with. But I'm sure he'll get it all back. It's not easy to forget the past so soon, but I'm glad I've had the strength to move on. Today, he's a forgotten the chapter as far as I'm concerned. I will never work with him again.
6. Vivek Oberoi and Aishwarya Rai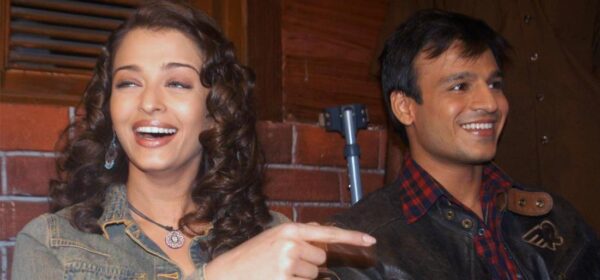 Years ago when Vivek Oberoi was dating Aishwarya Rai after her break with Salman Khan that's when Salman and Vivek had a fight and went to each other's bad book. Vivek Oberoi held an extempore press meet confronting the media, how Salman Khan was giving him threats over the phone. Vivek had the potential to be a big name in the industry cause of his charm and acting skills but after that night his career was doomed so was his love life. Aishwarya was clearly not impressed and she publicly labelled him immature.
7. Deepika Padukone and Ranbir Kapoor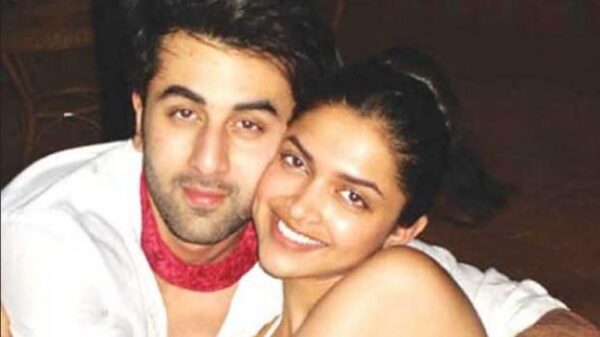 Deepika Padukone is one of the least controversial actresses in Bollywood. She is known for her diplomatic answers. Deepika went into depression when Ranbir Kapoor cheated on her. In an episode of Koffee With Karan alongside Sonam Kapoor, Deepika openly talked about Ranbir's frivolous and Casanova nature. She also said Ranbir should endorse condoms and said that he needs to work on his boyfriend skills!
8. Kangana Ranaut and Hrithik Roshan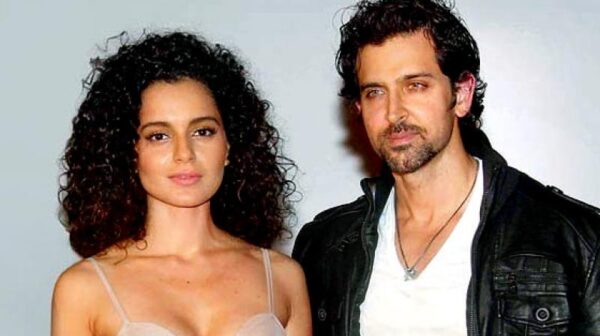 Who doesn't know about the rift going on between Kangana Ranaut and Hrithik Roshan? Kangana kept her affair with Hrithik a secret since a long time, Kangana reportedly said to a tabloid that Hrithik was her ex-boyfriend, which started this year-long debacle. She said, "Yes, many lame rumours are doing rounds, even a dumb ass can tell where these rumours are coming from. I don't know why exes do silly things to get your attention. For me, that chapter is over and I don't dig graves. Hrithik Roshan responded to her accusations by saying There are more chances of me having had an affair with the Pope than any of the (I'm sure wonderful)women the media has named. Thanks but no thanks. This had to be the ugliest and dirtiest break up ever happened in our Tinsel town.
9. Kangana Ranaut and Adhyayan Suman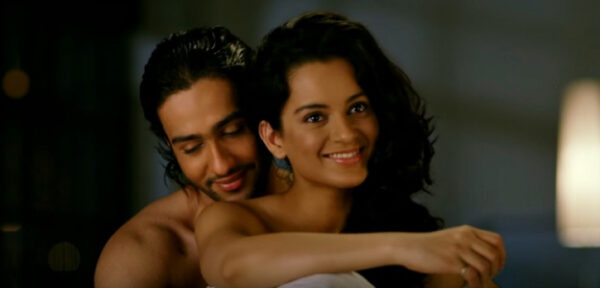 Last but not the least Kangana also dated Shekhar Suman's son Adhyayan Suman the forgotten actor. Adhyayan Suman gave one of the biggest interviews ever to DNA as it published a 5000 words article where Suman accused Kangana of doing black magic on him. He also said, "Being a metropolitan kid studying in London and New York, I was always away from things like astrology and black magic". The accusation made by Adhyayan about his ex-girlfriend is something someone would never want to imagine about.
10. Kangana Ranaut and Aditya Pancholi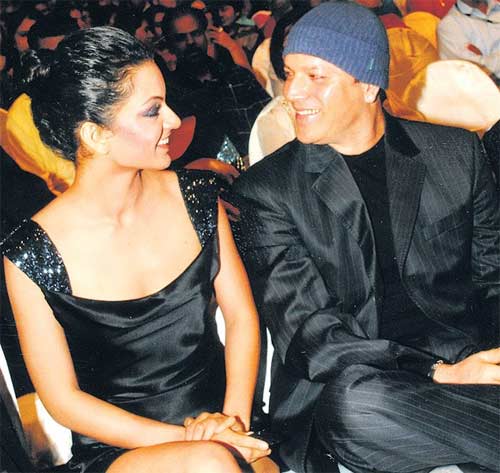 Well, the list doesn't end there Kangana was also linked with veteran actor Aditya Pancholi father of Sooraj Pancholi. Kangana in an interview revealed I was physically abused. This man who was my father's age hit me hard on my head when I was 17. I started bleeding. I took out my sandal and hit his head hard and he started to bleed too. I lodged an FIR against the man. Later Aditya Pancholi said, he doesn't want to give any response to her as she is psychotic and he wants his lawyers and legal team to do the needful.
Our Tinsel town also fails to tolerate their exes!
Share Your Views In Comments Below