Facts
10 Facts You Didn't Know About Gautam Singhania, The Man Who Owns Rs 12000-Crore Company!
We have already told you that Vijaypat Singhania, the founder of Raymond Ltd, has approached the court against his son Gautam Singhania for taking the possession of a duplex in redeveloped JK House which is a 36-storey building situated at Malabar Hill.
The media has been reporting that Vijaypat is living in a rented house and is "hand-to-mouth"; however, the 78-yr former business tycoon has himself confirmed that he is not penniless and hopefully, he never will be. On the other hand, his son Gautam has also reacted to his accusations and said,
"Even a coconut tree swings to change. If you are rigid like a tree, you fall and break."
Here we present some facts about Gautam Singhania which you have not known till now:
1.) Gautam Singhania's full name is Gautam Hari Singhania and he was born on 9th Sept, 1965.
2.) He completed schooling from St. Mary's School, Mumbai, and The Cathedral & John Connon School.
3.) Gautam is married to a Parsi lady, Nawaz Modi Singhania, and they have a daughter named Niharika.
4.) He is the Chairman and Managing Director of Raymond Group and this group is the largest producer of worsted suiting fabric in the whole world.
5.) KamaSutra [email protected]@ms is also a product which is manufactured by this group under a joint venture with Ansell Limited.
6.) Gautam also has a nightclub named Poison in collaboration with DJ Aqeel. The club is in Bandra.
7.) He is presently building a skyscraper which is said to be 10 floors taller than Mukesh Ambani's house "Antilia".
8.) Gautam is passionate about fast cars, boats, planes and nightclubs. He has an amazing collection of cars including Lamborghini Gallardo, Nissan Skyline GTR, Honda S2000, Ferrari 458 Italia, Lotus Elise convertible, Verde Ithaca LP570 Superlaggera and Audi Q7.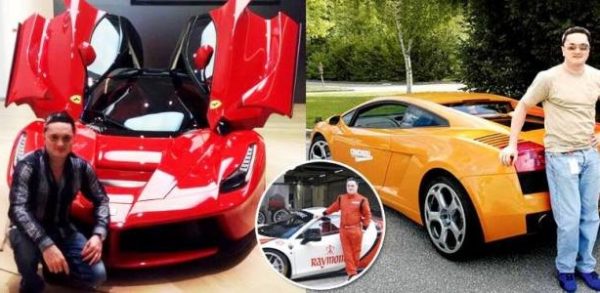 9.) His net worth was around $1.4 billion when it was estimated in 2012.
10.) He is suffering from a disease called Vitiligo which results in loss of skin pigmentation.
Let's wait and see who wins the case of the duplex! What do you think? Did you know these facts about Gautam Singhania?
Share Your Views In Comments Below