Top 10
10 Interesting Things To See And Do In Pattaya
Pattaya city which is at the eastern Gulf coast of Thailand is one of the most famous tourist destinations of the world and it is very popular for its beaches. Till the 1960s, it was a calm village where people used to go for fishing but now it is a happening city with resorts, clubs, bars, shopping malls, cabaret bars, etc.
Here are 10 places which a person should visit in Pattaya:
1. Koh Samet Island: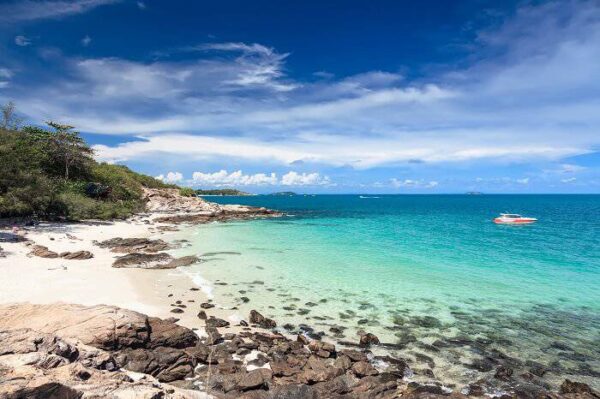 This white sand island is also known as Paradise Island because of its beautiful beach front and crystal blue water. The charm of Koh Samet Island is further increased by the bright and colorful beach umbrellas and beach chairs which are arranged in a row.
2. Siam Pattaya And Chanthaburi Sapphire Mines: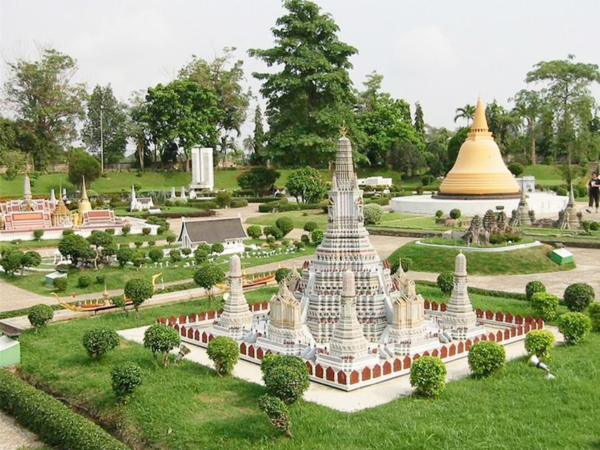 You just can't afford not to visit Siam Pattaya And Chanthaburi Sapphire Mines as there you can see miniature of many beautiful sites of Thailand as well as of the world, such as Prasat Hin Phimai, Pyramid, Temple of the emerald Buddha, Bridge over the River Kwai, London Bridge and Statue of Liberty.
3. The flight of the Gibbon: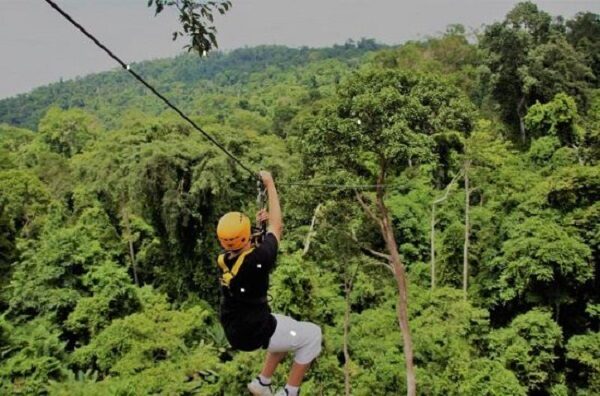 This is one of the top-most attractions of Pattaya and is a must visit for the adventure lovers. It is around 3 km long and passes through 26 platforms of the Khao Kheow Open Zoo.
4. Tours of Museums and Temples: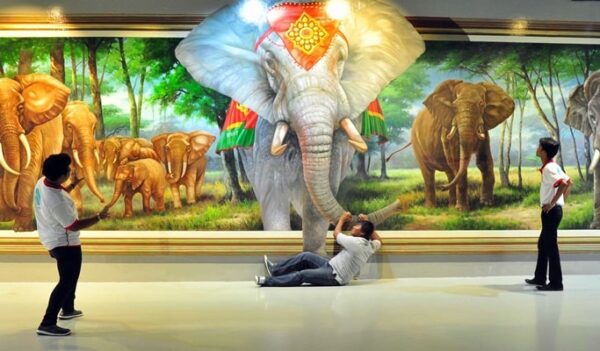 There are many remarkable museums and places of religious importance in Pattaya. The tour of the city is incomplete without visiting the Art of Paradise which is not a simple art gallery as there are 3D paintings which give an impression of being real and not just paintings.
5. Wat Phra Khao Yai ("Big Buddha Hill"):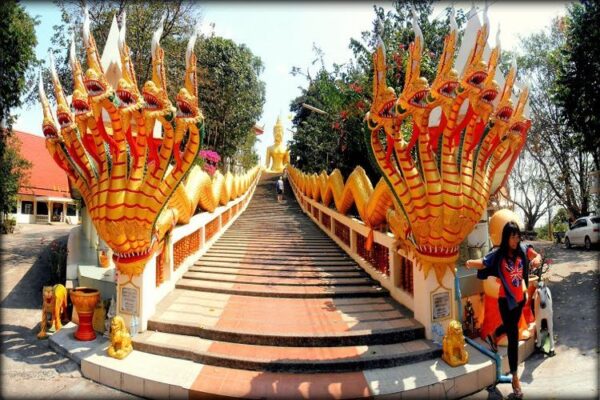 Big Buddha is 18 meters in height and as per the name, this statue is the biggest in the region. The statue is situated 100 meters above the sea level and while tourists visit to experience the beauty of the complex and surroundings, many tourists and locals come here for praying purposes.
6. SKY Pattaya Rocket Ball Ride: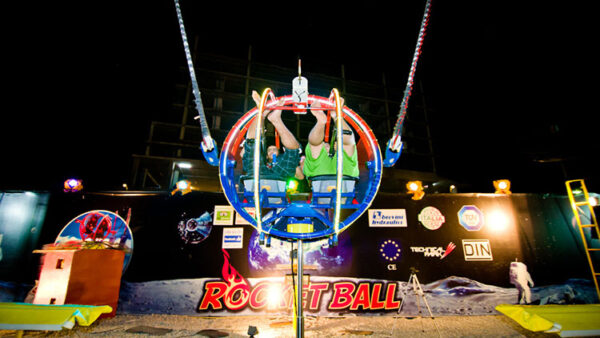 This ride should be attempted only by those who have a strong heart as the rider is taken high up in the air and then he experiences spin and bounce repeatedly and that too at a very fast speed.
7. Walking Street: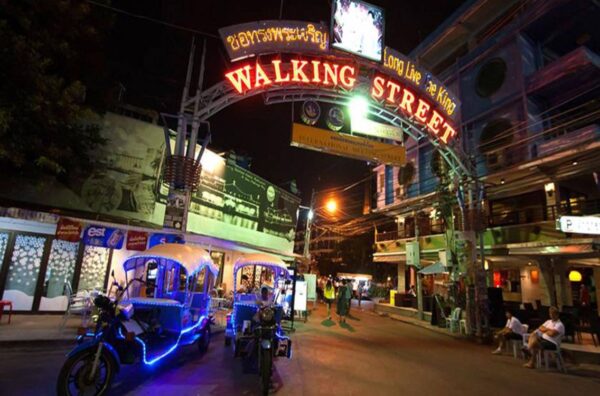 Pattaya is a heaven for the shopping lovers and for buying toys, cosmetic products and electronic products, there is no better place than Walking Street. Despite the fact that there are a number of shopping malls in Pattaya, Night Market is very popular among the shoppers.
8. Cartoon Network Amazone: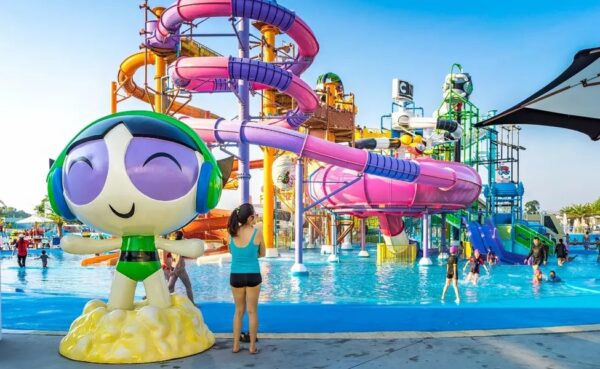 This is a must-visit place for the kids as well as for those who are young at heart as it is the first amusement and water park of the world which is themed on Cartoon Network.
9. Floating market: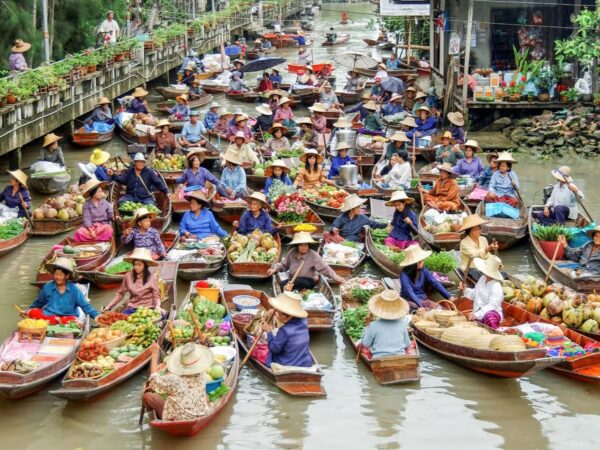 The complete name of the floating market of Pattaya is Four Regions Floating Market and there are 114 vendors who float on boats. Numerous products including fruits, souvenirs, food, handicrafts, postcards, clothes, etc. can be bought from the floating market.
10. Ripley's Believe It or Not: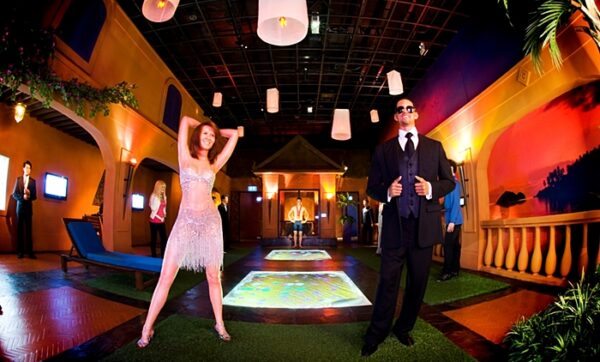 You may have heard the statement, "Truth is stranger than fiction" and a visit to Ripley's Believe It or Not will make you believe it. There are around 300 shows or exhibits which will blow your mind away.
Do you know about more such spectacular and entertaining places to visit in Pattaya? Add to the list.
Share Your Views In Comments Below