Bollywood & TV
10 Longest Bollywood Movies Ever Made. Which Ones Have You Watched From The List?
Indians are very much fond of watching movies and we don't mind sitting for three or more hours in the cinema hall to watch our favourite actors on the screen showcasing their talent. However, most of the Indian filmmakers have now started making films of short duration in the same manner as their foreign counterparts do. However, today we are going to tell you about some movies which were made in the duration of 3-4 hours or more and some of them were really classics.
Here is the list of 10 longest Bollywood films by their screen time:
1. Gangs of Wasseypur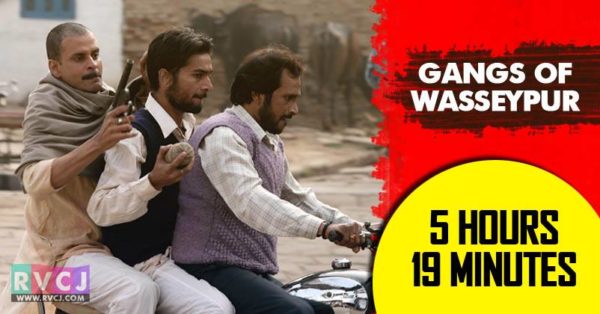 Anurag Kashyap's "Gangs Of Wasseypur" is the longest film of Bollywood from the perspective of screen time. It's 319 minutes or 5 hours 19 minutes long; however, it was not practical to release such a long movie at one time and hence, it got released in two parts in the same year but the whole movie was shot at one time only. The release date of the first part is 22 June, 2012 while the second part was released on 8 August, 2012.
2. LOC Kargil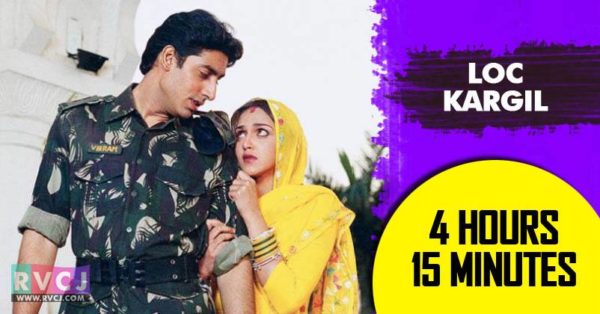 Released in 2003, J. P. Dutta's "LOC Kargil" is the second longest Hindi movie with the screen time of 255 minutes or 4 hours 15 minutes.
3. Mera Naam Joker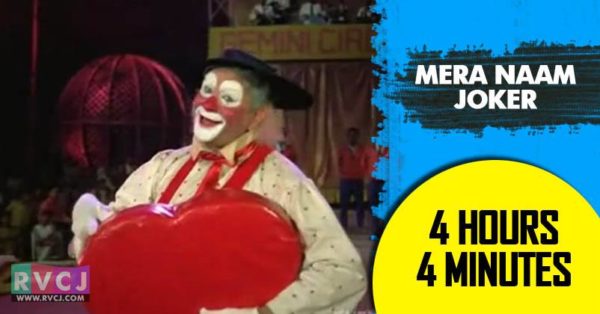 Raj Kapoor's "Mera Naam Joker" is remembered even today for its amazing song "Jeena Yahan Marna Yahan". The flick got released on 18 December, 1970, and its screen time is 244 minutes or 4 hours 4 minutes.
4. Sangam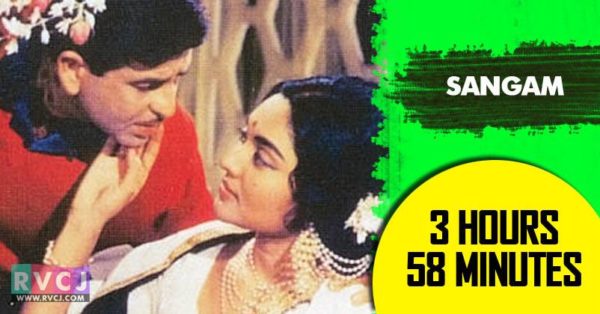 "Sangam" is considered as the magnum opus of Raj Kapoor. Released on 18 June 1964, it was his first ever colour film. The classic romantic movie had a screen time of 238 minutes or 3 hours 58 minutes.
5. Lagaan: Once Upon a Time in India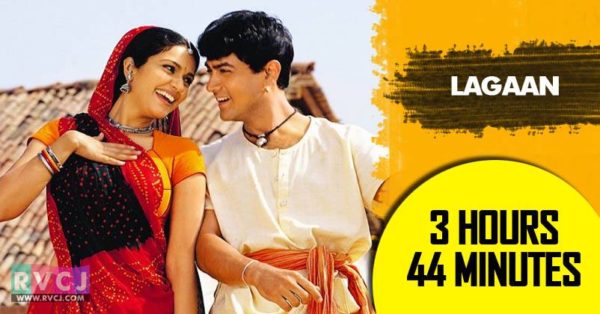 Ashutosh Gowariker's "Lagaan: Once Upon a Time in India" starring Aamir Khan and Gracy Singh in lead roles was released on 15 June, 2001, and was among the biggest box office hits of the year. It was nominated for Oscar and won many awards. Talking about its screen time, the flick is 224 minutes or 3 hours 44 minutes long.
6. Mohabbatein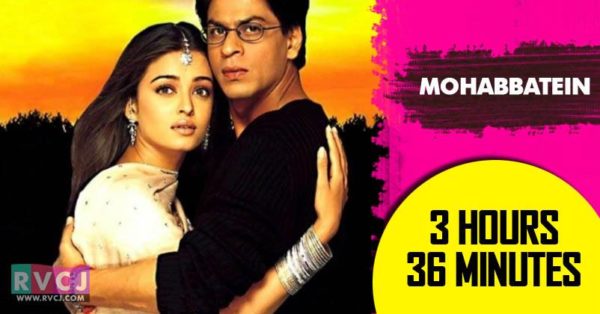 Aditya Chopra's musical romantic drama starring Amitabh Bachchan, Shah Rukh Khan and Aishwarya Rai in lead roles had a screen time of 216 minutes or 3 hours 36 minutes. It was the second highest Bollywood grosser of 2000 after "Kaho Naa… Pyaar Hai", the debut movie of Hrithik Roshan.
7. Salaam-e-Ishq: A Tribute to Love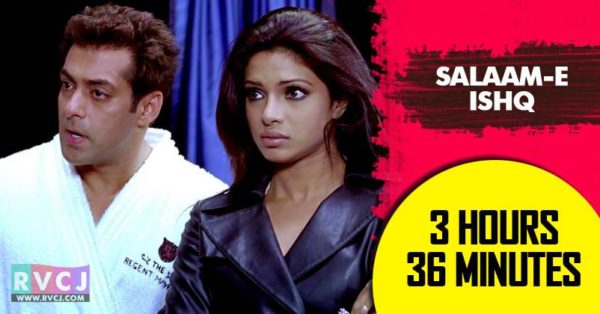 Nikhil Advani's romantic drama proved to be a disaster on the box office despite the fact that it had many stars like Salman Khan, Anil Kapoor, Govinda, Akshaye Khanna, John Abraham, Priyanka Chopra, Juhi Chawla, Vidya Balan, Isha Koppikar, Ayesha Takia, etc. The movie was released on 26 January 2007 with a screen time of 216 minutes or 3 hours 36 minutes.
8. Kabhi Alvida Naa Kehna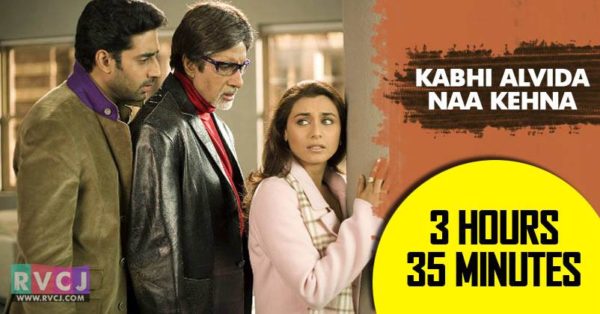 Starring Shah Rukh Khan, Rani Mukerji, Abhishek Bachchan and Preity Zinta in pivotal roles, Karan Johar's movie released on 11 August, 2006 and had a screen time of 215 minutes or 3 hours 35 minutes.
9. Narsimha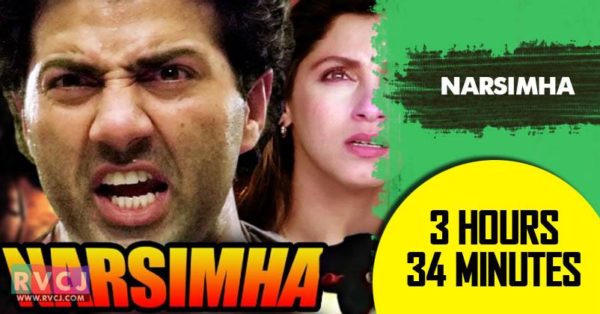 Released on 5 July, 1991, N. Chandra's action drama movie was 214 minutes or 3 hours 34 minutes long. It starred Sunny Deol, Dimple Kapadia, Urmila Matondkar, Om Puri and Ravi Behl and was a commercial success.
10. Jodhaa Akbar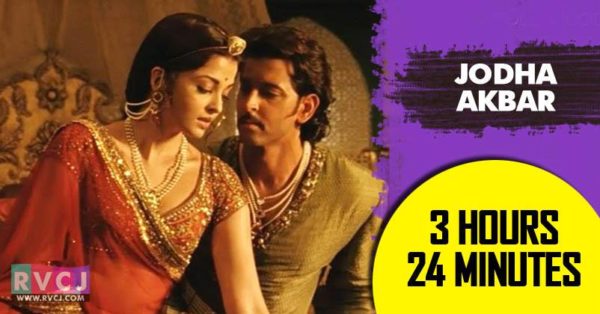 Hrithik Roshan and Aishwarya Rai starrer historical romance was released on 15 February, 2008 with a screen time of 214 minutes of 3 hours 24 minutes.
Have you watched all these movies? Which one did you find the best?