Entertainment
10 Most Expensive Indian Big Fat Weddings Of All Time
Every person dreams of a grand wedding with extravaganza affair Why? because it's their SPECIAL DAY. Mostly cause bhaiya Shaadi ek he baar hoti hai. Indians envy lavish weddings with hundreds of barati, kanyajatri and the finest buffets to please the guests and somewhere deep down inside to make few burns.
Well, imagine spending Rs.3 lakh on just the wedding card, 50 lakh rupees on a beautiful lehenga or maybe invite JLO or Beyonce to perform at your wedding. Dear, it happens and that's considered the big fat weddings in India. We never really think how much a father can spend during the wedding of his child. After reading this article you can completely imagine.
Read Here the list of 10 Most Expensive Big FAT Weddings Of India:
1. ISHA AMBANI AND ANAND PIRAMAL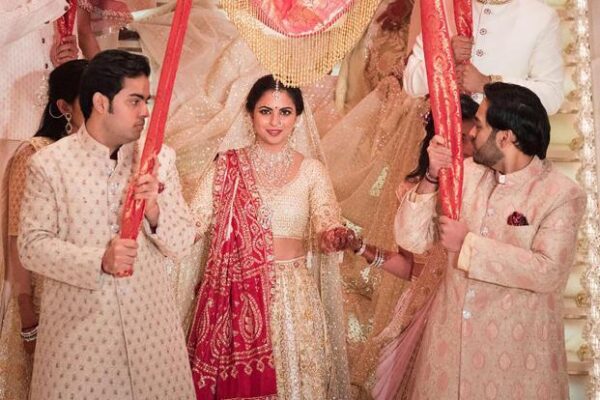 When Isha Ambani got married to Anand Piramal in Udaipur last year, the world got to see what big fat Indian wedding is really all about. The Ambani wedding was a star-studded affair with international star and pop diva Beyoncé performing at her pre-wedding ceremonies. Big eminent personalities from different fields attended the most Lavish wedding in India. A fairytale engagement at one of the most famous lakes of Italy, Lake Como. Udaipur was just a trailer. They spent three lakhs on just the wedding card! Us First-lady, Hillary Clinton and Business Tycoon Henry Travis were one of the attendees. It was a wedding affair of 740 crores.
2. Sushanto Roy and Seemanto Roy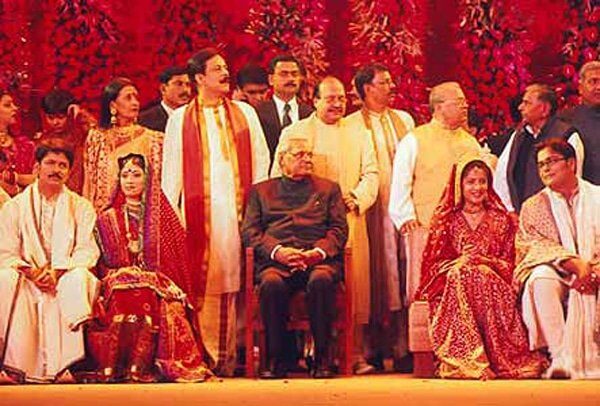 The chairman of Sahara India Pariwar Subrato Roy's son Sushanto and Seemanto got married with Richa and Chandini in a grand double wedding affair in the year 2004. Subrato Roy indeed took a fantastic step and got 101 underprivileged girls married. Food was served to 150,000 beggars. All the eminent personalities graced the extravaganza affair along with 11,000 guests. 540 crore was spent to execute the big fat wedding.
3. Shrishti Mittal and Gulraj Behl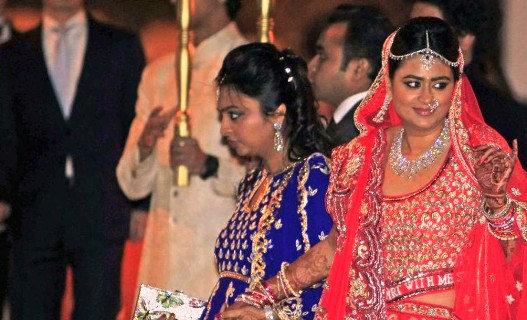 India's Steel Magnate, Lakshmi Mittal's Niece got married in the year 2013. This wedding affair is 60 million Euro (500 crores) Extravaganza! Shrishti Mittal and Gulraj Behl married each other at the National Museum of Catalan on a hilltop in Barcelona.
4. Brahmani and Rajeev Reddy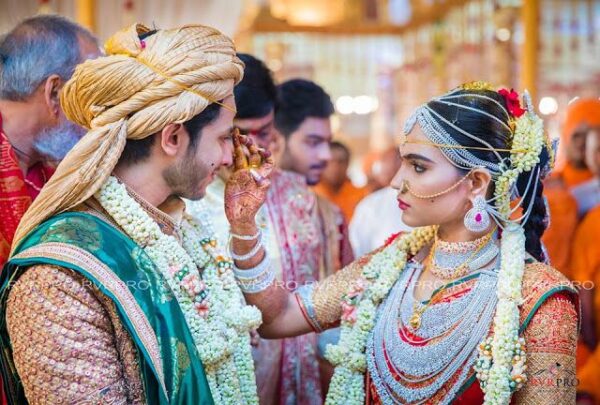 Demonetization affected several thousands of Indians in 2016. However Mining Baron, Janardhan Reddywas'nt really affected by it because he hosted a wedding costing around 550 crores! Well, why wouldn't he spend money after all it was the wedding of his only daughter. The wedding card ideas will blow your mind. It had a LCD screen which played specially choreographed songs starring the family which cost Rs. 5 crore. Brahmani donned a Kanjeevaram saree worth 17 crores and diamond jewellery worth 90 crores.
5. Adel Sajan and Sana Khan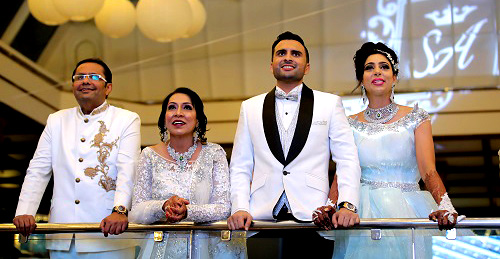 Ever thought about A destination wedding on a Cruise? Never right Adel Sajan the director of Danube Group tied the know with Sana Khan in a four-day destination wedding on a luxury cruiser Costa Fascinosa! Every day had a different theme from Bahrain, fairytale to ethnic. Shilpa Shetty and Malaika Arora were the special guests.
6. Sanjay Hinduja and Anu Mahtani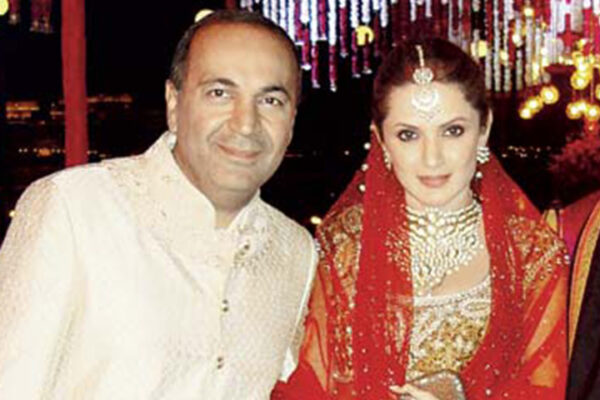 Sanjay Hinduja the London-based heir of Britain's wealthiest family tied the knot with designer Anu Mahtani in a stunning Bollywood Set-up at Jagmandir Island Palace in Udaipur. It was a star-studded night graced by the big shots of Bollywood. Well, guess who flew to India from New York to perform in the wedding non-other than Jennifer Lopez. Well, this lavish JLO wedding cost them 150 crores.
7. Vanisha Mittal and Amit Bhatia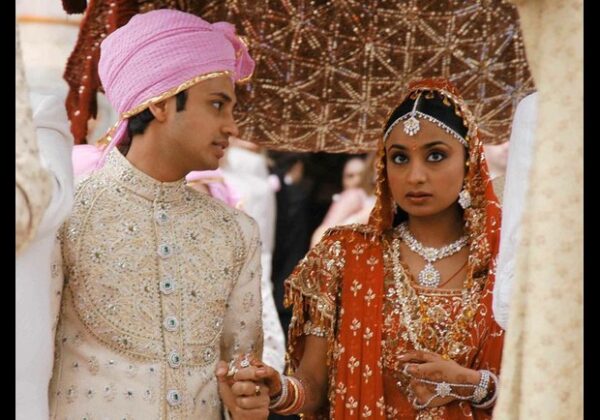 Lakshmi Mittal the CEO Of the World's Largest Steel making company, ArcelorMittal. His daughter Vanisha Mittal tied the knot in 6-days Extravaganza in Paris. King Khan of Bollywood Shah Rukh Khan, Kylie Minogue set the stage on fire. Back in the year 2004, it was a wedding affair of 350 crores.
8. Lalit Tanwar and Yogita Jaunapuria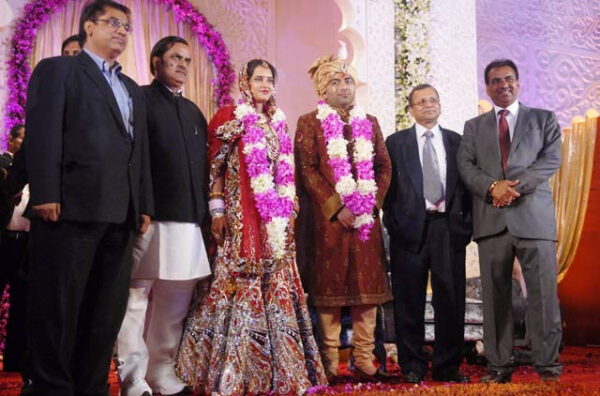 Congress minister Kanwar Singh Tanwar son Lalit Tanwar tied the knot to Yogita Jaunapuria. The grand wedding had a budget of 250 crores. With a budget of 250 crores. The lavish wedding was witnessed by 15,000 guests. Return gifts for wedding guests included an expensive shawl, safari suits, Rs 2100 in cash and a silver coin each.
9. Vineeta Agarwal and Mudit Teja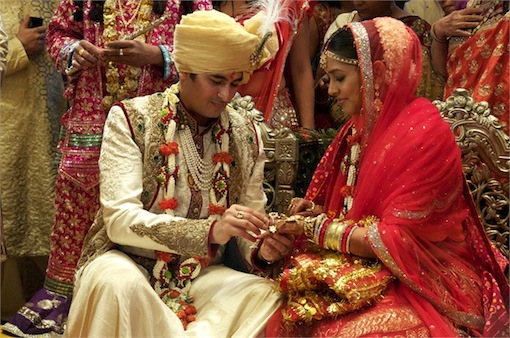 Vineeta Agarwal daughter of UK based billionaire Pramod Agarwal got married in California to Mudit Teja. Pramod Agarwal booked the 17 acres San Clemente Island for the wedding of his daughter. Shakira glammed the extravaganza affair.
10. Vikram Chatwal and Priya Sachdev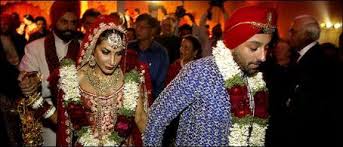 American Hotelier Vikram Chatwal tied the knot with Priya Sachdev in one luxurious affair! The wedding spread nothing apart from light and glow as more than three thousand candles were lit. The big fat wedding was attended by all the Bollywood Biggies including King Khan, Naomi Campbell, Prince Nikolaos. The wedding affair will cost us a fortune of 100 crores.
Share Your Views In Comments Below