Humour
10 Ridiculously Insane And Hilarious Offers You Would Find Nowhere But Only In India
India is a country where each day is a new day with some breaking news. There is so much fun to be observed in this country. Indians are typically different characters from people residing to rest other countries. Here we state you 10 ridiculously Insane and hilarious offers you would find nowhere but only in India.
1. Best hand job in the world. Lol!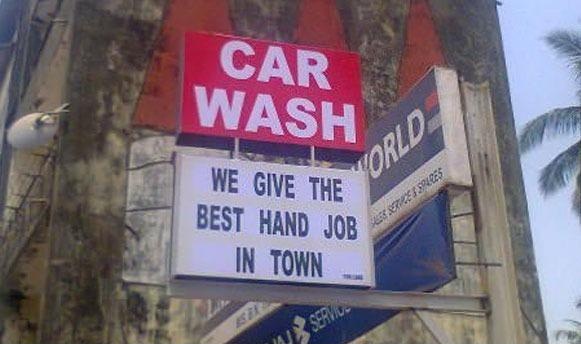 2. Check what these students need to share about Arvind's English!
3.Worried about sex life? Buy this one.
4. Only In India – Selling books Rs. 200 per kg
5. Free! Free!! Free!!! Buy 3 and get 0 free.
6. Special organic ghee from tension free cows.
7. That's a great festive offer man!
8. Must read today's special.
9. Size of the bedsheet is equal to size of your wife.
10. Buy 2 shirts and get 40 shirts free, really is it???
Share Your Views In Comments Below