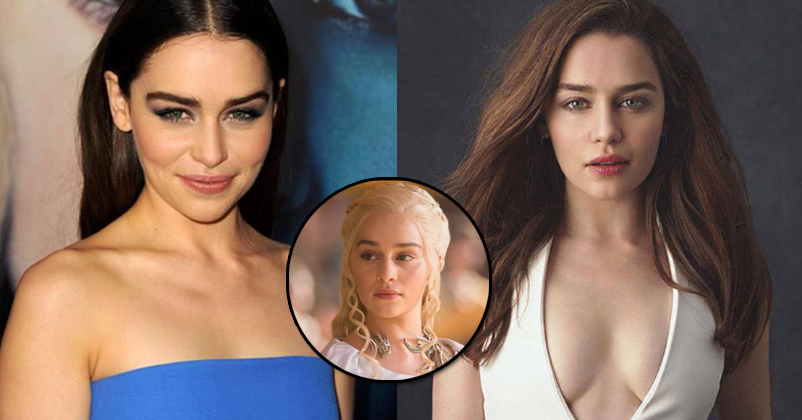 When we talk about "Game of Thrones", Khaleesi is the first thing to come to our minds; she is one of the most popular characters. Emilia Clarke essays the role of Khaleesi really well and she holds great prominence throughout the series. There's lot of mystery surrounding her character, which is why people are more inclined towards her. Now that Emilia is so popular, don't you want to know some interesting facts about her? Apart from acting, she has many unusual skills and you will be surprised to read these unbelievable things. Read on…
1. She had to work really hard to pay her rent.
Life wasn't easy for Clarke. Earlier, she had a very small role in "Doctors", a British soap. She found it difficult to pay her rent, and due to this, she took up 6 odd jobs. She has worked in a call center, worked as a waitress in a restaurant and was also a bartender.
2. Good hold over languages.
Emilia has a good hold over languages; she is known for her knowledge of foreign languages. Among all those languages, Clarke is very fluent in Indian, German and French. Moreover, she has also mastered various American and UK accents including American-New York, American-Southern States, London, Irish-Southern, Cockney and Liverpool.
3. She always wanted to be blonde.
As soon as Emilia sported a blonde look, she fell in love with it. Emilia always requested her makers to let her take the blonde wig along, but they always refused. Sometimes, Clarke would be disappointed after taking off that wig, post the shoot.
4. She was seen in a commercial for "Suicide prevention".
Emilia was seen in an ad for suicide prevention; she had done it for a charity organization named Samaritans. The main aim was to help people with suicidal thoughts. Without any hesitation, Clarke agreed to be a part of it, big heart ,isn't it?
5. Emilia had just 24 hours to prepare for the audition of Game Of Thrones.
Lol, it was sort of a heart attack for Emilia; she had got just 24 hours for this but she cracked it well. Emilia had to leave her catering job to prepare for this audition.
6. She loves music.
Not only does she love acting, but she's also crazy about musical instruments. Emilia is very good with piano, guitar and flute. You won't believe but the actress is a superb singer.
7. She was attracted to acting since the age of 3.
Yes, since childhood, Emilia was interested in acting. Her father was a sound engineer in a theater and this is the reason, Emilia got a good chance to watch the movies. At the age of 3, her parents took her to watch Show Boat.
8. Emilia was offered a role in Fifty Shades Of Gray but she refused.
Emilia had almost bagged the role of Anastasia Steele, but she turned it down owing to adult scenes.
9. Her mom had rules set for her.
When Clarke was growing up, her mom had certain rules and these included "No drugs", "No touching eyebrows" and "No sex".
10. Cupboard kiss!
Emilia first kissed inside a cupboard. This happened during the game "Spin the bottle". Since Emilia was too embarrassed to kiss that guy openly, she took him inside the cupboard and kissed him.
Weren't the facts interesting? Do share your views in our comments section below
RVCJ Video Of The Day
Share Your Views In Comments Below