Bollywood & TV
10 Star Kids Who Are Popular Even Before Their Debut Films
In Bollywood, more than the stars the star kids are a rage nowadays. We just can't have enough of the star kids and their social media updates.
Quite often we come across the hottest photos of Jhanvi Kapoor and Navya Naveli Nanda on all biggest websites and it is all thanks to their genes that they give us major feels of a celebrity in the making.
On that note, there are star kids who are already as popular as their parents and are creating quite a stir with their photos all over the internet. People are wanting to see these star kids make their debut on silver screen real soon.
Here are star kids who are as popular as any other stars ruling Bollywood:
1. Navya Naveli Nanda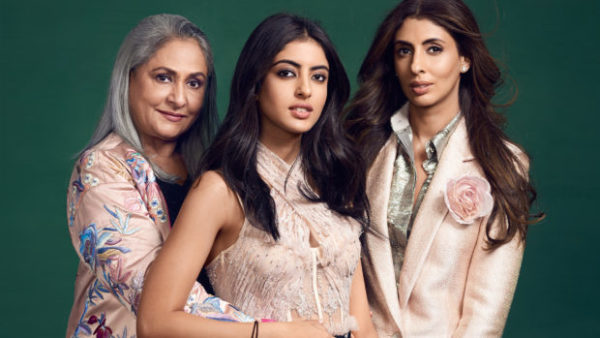 With all the grace and beauty, Navya Naveli Nanda has been turning heads wherever she goes. There are no doubts that with a legacy of being the grand-daughter of Amitabh and Jaya Bachchan, she will be in headlines always. This definitely makes her yet to be announced debut film more anticipating.
2. Suhana Khan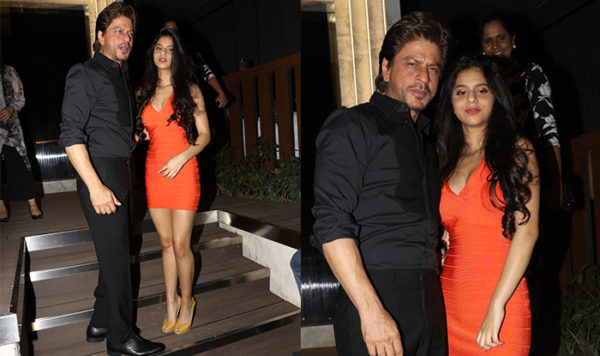 Though Suhana Khan is always found running away from the shutterbugs, she is still one of the most sought-after star-kid out of all. It's almost like the paparazzi can't get enough of her, with her shying away yet making the headlines is all because of her stunning beauty and her graceful appearance. From her viral swimsuit pics to her stylish avatar in the public's eye, she is just too hard to miss. Also, Suhana Khan has taken an interest in coming into the acting field, there's no way anyone would want to miss her big debut.
3. Aryan Khan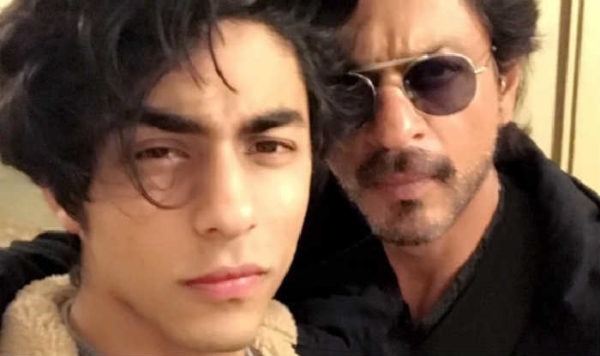 Just like Suhana Khan, Aryan Khan is the same shy kid in front of the camera, but these days Aryan has become quite a rock star with his good looks making everyone absolutely stunned. He has an intense look about him, courtesy of his father, Shah Rukh Khan. Aryan Khan will definitely make anyone go crazy with his near future debut one day.
4. Karan Deol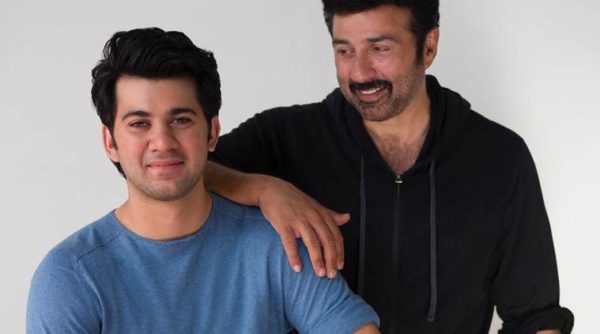 Well, he definitely would be an interesting addition to the film industry, after all his father Sunny Deol is already planning on helming his debut movie. Though this star kid has already started working on his father's projects. He is definitely one hardworking star-kid, not to forget that these days in Bollywood hard work and talent takes the cake away.
5. Ahan Shetty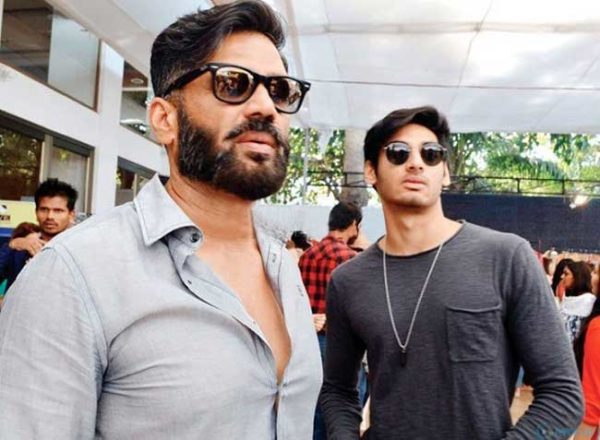 We have already seen elder daughter, Athiya Shetty make her grand debut through a super-hit film, Hero. Now it seems soon it's going to be Sunil Shetty's youngest, Ahan Shetty making his silver screen appearance, courtesy of actor, Salman Khan. It will be definitely very much anticipated by everyone, everyone is already quite inquisitive about his would-be debut under Salman Khan who has recommended his name. The youngest Shetty is soon going to be launchedi in Sajid Nadiadwala movie under Fox Star Studio banner. Now that's big.
6. Jhanvi Kapoor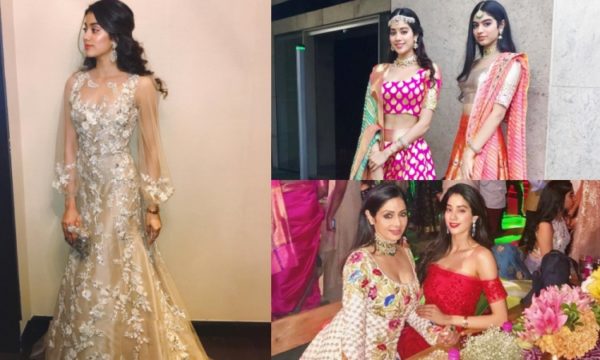 Jhanvi Kapoor is always known for her appearances and her grace in front of the camera. This time she is already gearing up for her big debut which is rumored to be under Karan Johar's banner, well no surprise there. She has been taking up dance classes reportedly, so everyone is already quite excited about what's on her mind next. She has a high quotient of glamour and skills in her, so there's no doubt that Sridevi and Boney Kapoor's daughter, Jhanvi Kapoor has a line of directors waiting in the queue already and we as an anticipated audience.
7. Sara Ali Khan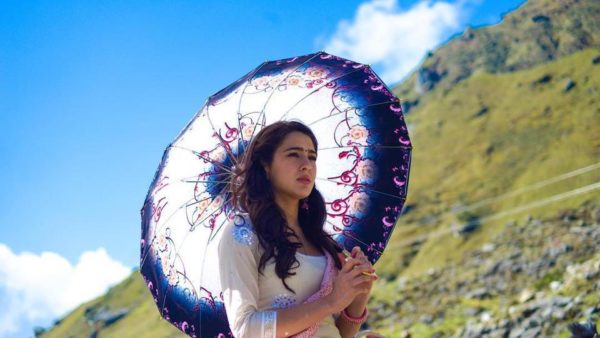 She is already announced to debut soon in Kedarnath, opposite Sushant Singh Rajput. Saif Ali Khan and Amrita Singh's daughter is definitely made for the camera, from her already large margin of fan following from her social media to the anticipated audience awaiting her debut she is already quite a hit. Not to forget this one has a flair to get controversial very soon too.
8. Krishna Shroff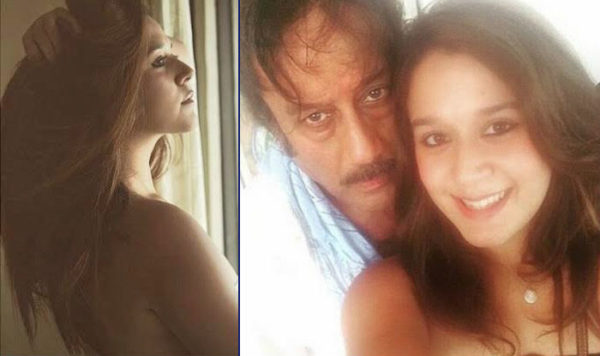 Tiger Shroff's sister and Jackie Shroff's daughter, Krishna Shroff has come a long way, she is quite the role model with her rugged and strong appearance for today's girl. From being a chubby-cheeked girl to the current rockstar rugged look, Krishna Shroff is definitely someone every director is vouching for, she is only looking for the right type and time of debut. She has already been in news previously, for her photo shoot wherein she has done a lot of skin show, but this just shows that this girl is very comfortable in her own skin and in front of the camera, not to forget her family is all support for her choices and decisions always. She is goals already.
9. Yashvardhan Ahuja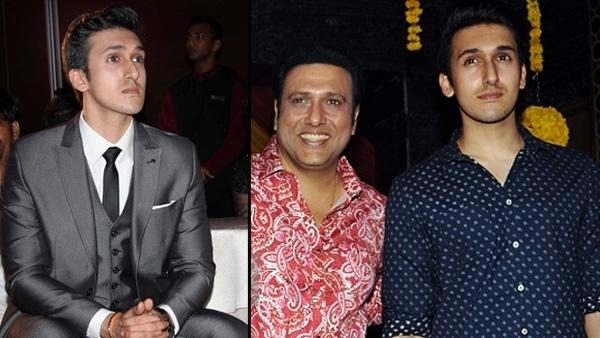 He is already the talk of the town for his similarities to that of the chocolate boy of Bollywood, Ranbir Kapoor. Yashvardhan Ahuja shares his looks with Ranbir Kapoor, that undoubtedly makes him quite a heartthrob. Not to forget, he must have definitely inherited all the unique mannerisms and skills of acting from his father Govinda, who is still the biggest commercial actor, his son is definitely the right type of mix for the perfect Bollywood debut and many more films. Now we all await his interesting and definitely entertaining debut.
10. Aarav Kumar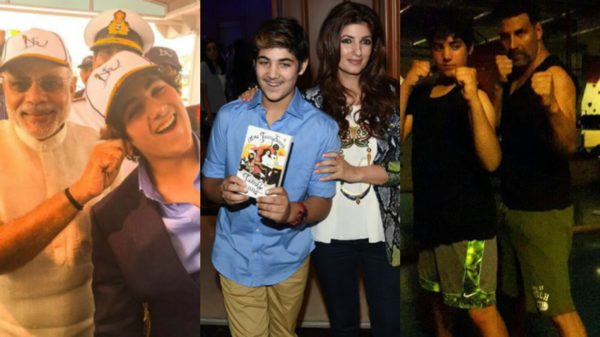 Twinkle Khanna and Akshay Kumar's son, Aarav Kumar is definitely not shy of the camera, he is just a very privacy-loving individual it seems. Though he has the least amount of public appearances in his bag, he makes everyone's head turn the moment he appears in public, all because of his boyish cutesy looks and blue-eyed awesomeness. Aarav Kumar with his blue eyes is definitely going to make all girls swoon with his debut on the silver screen. He is definitely one of the most awaited star kids of all for his big debut.
11. Trishala Dutt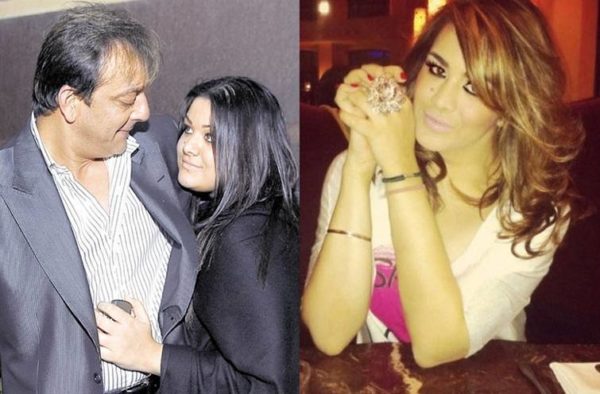 Sanjay Dutt's daughter Trishala has transformed beautifully. Her mystic beauty has always grabbed eyeballs. Biggest directors are eyeing Trishala since they wish to launch her. Knowing the industry well, Sanjay Dutt is being the usual father. He is mentoring his daughter well and will definitely make sure that her debut film is one of the best. Trishala's photos have always become viral and she is yet another popular name whose debut film is awaited.
Well, these star kids definitely make us all curious for their debut films and they are definitely getting a hang of their popularity even before becoming a star. That's how our industry works, isn't it? Let us know your favorite star kid in the comments section.
Share Your Views In Comments Below