Facts
10 Things About Cricket That Everyone Needs To Know

Cricket, a sport full of ups and downs, surprises and what not. It is a game that sometimes goes beyond analysis and amazes us in ways we never thought off.

Cricket started way back in 1877, when the first Match was played between England and Australia, since then we have had some amazing matches and edge of the seat action. But between all this dramas, the game has witnessed some facts and numbers which we, cricket fanatics, have ignored.

So put your seat belts on, because you are going to be blown away by these amazing cricket facts.

1) Chris Gayle is the only batsman to hit a six of the first ball of the innings in a test match


The Jamaican giant achieved this feat in 2010 when he hit a six off the first ball against Bangladesh.

2) Iftikhar Ali Khan Pataudi, the man who played test match for both India and England.


Yes, you read that right, Saif Ali Khan's Grandfather, Mr Pataudi played for two nationalities, his son Mansoor Ali Khan Pataudi played for India too.

3) Alec Stewart, Date of birth= Career runs

Alec Stewart, the English cricketer was born on 8-4-63 and ended his test career scoring exactly 8463 runs. Coincidence? Really?

4) The only person to witness Jim Laker and Anil Kumble take the ten wicket haul: Richard Stokes

Only 2 times, a single bowler has picked up 10 wickets in a single innings. Interestingly, Richard Stokes is the only cricket fan to be a part of this history twice.

5) Only bowler to take a hat-trick on his birthday: Peter Siddle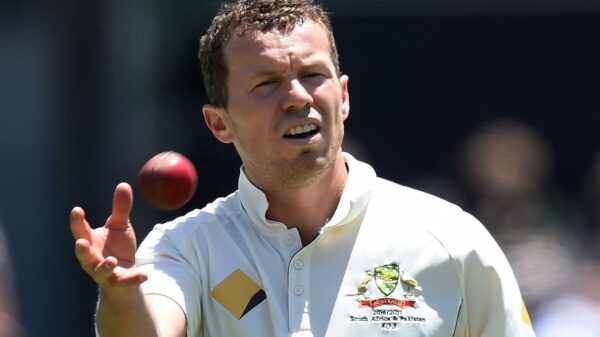 The Australian fast bowler, Peter Siddle, is the only bowler in the history of the game to take a hat-trick on his birthday. Rare feet, on a rare day.
6) Bishan Singh Bedi once forfeited a match against Pakistan

The legendary spinner did this when Pakistan was using too many bouncers. At that moment India required 23 runs off 14 balls with 8 wickets in hand.
7) Kissed during a test match: Abbas Ali Baig

Former cricketer, Abbas Ali Baig, after completing his half century against Australia, was kissed by a girl who came running on the field to kiss the batsman on the check.
8) Lala Amarnath: Only bowler to dismiss Sir Don Bradman hit wicket

The legendary Australian batsman, Sir Don Bradman has been dismissed, hit wicket, only once in his entire career. The credit for the dismissal goes to none other than, our very own, Lala Amarnath.
9) All the 4 innings of the test match were played on the same day

This one is a rarity, but it happened in 2000, in a match between England and West Indies. The fans, for the first time witnessed the teams bat and bowl twice on the same day.
10) On the morning of 11/11/11 South Africa needed 111 runs to win at 11:11.

How rare can things get? This was one of a kind event, which left every fan stand jaw dropping.
Share Your Views In Comments Below