Facts
10 Time Sushma Swaraj Won Our Hearts By Her Witty Replies On Twitter
Sushma Swaraj was one of the most loved, appreciated and supported Cabinet Minister. She saved hundreds of Indian people stuck in other nations for various reasons and helped many from different nations who were stuck in India. She never held personal grudges towards people of Pakistan and helped more than 15 Pakistanis with their medical visas.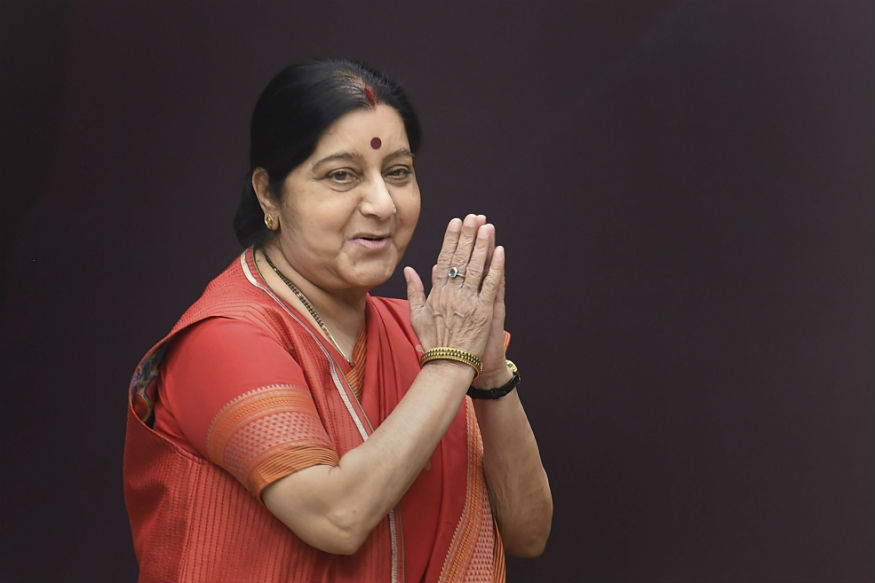 These were the reason people called him "mother" and she was the one for all of us. But at the same time, she was very witty, especially on social media platforms. She knew how to give a befitting reply to haters and slammers.
Once she had to skip the swearing-in ceremony of 19 ministers due to some diplomatic duty. She knew the media will notice and make it the headline, so she herself gave them one in a very witty manner. She wrote, "Media – Pl avoid the headline: 'Sushma skips Oath Ceremony'."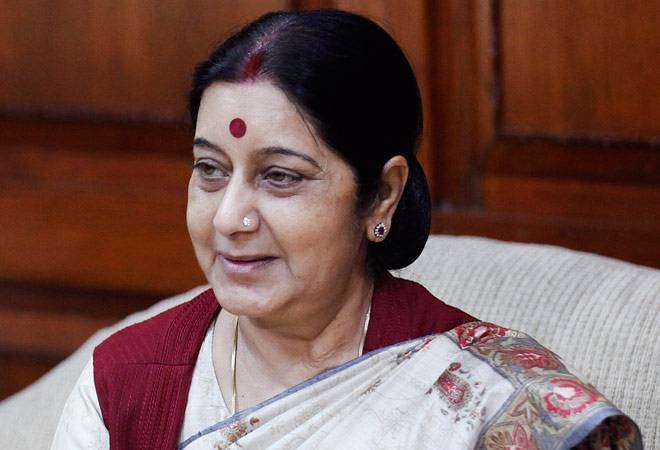 Here are 10 times when the former Foreign Minister gave witty replies to people and won our hearts.
#1
Media – Pl avoid the headline : 'Sushma skips Oath Ceremony'.

— Sushma Swaraj (@SushmaSwaraj) July 5, 2016
#2

Brother I cannot help you in matters of a Refrigerator. I am very busy with human beings in distress. https://t.co/cpC5cWBPcz

— Sushma Swaraj (@SushmaSwaraj) June 13, 2016
#3

Even if you are stuck on the Mars, Indian Embassy there will help you. https://t.co/Smg1oXKZXD

— Sushma Swaraj (@SushmaSwaraj) June 8, 2017
#4
There is no problem. After becoming Foreign Minister, I have learnt to follow English of all accents and grammar. https://t.co/2339A1Fea2

— Sushma Swaraj (@SushmaSwaraj) March 11, 2019
#5
Because I am doing Chowkidari of Indian interests and Indian nationals abroad. https://t.co/dCgiBPsagz

— Sushma Swaraj (@SushmaSwaraj) March 30, 2019
#6
Sushila Nayyar was the cabinet minister of health 1966-67
There are 5 female minister namely. Dr.Sarojini Mahishi. Nandini satpathy. Sushila Rohtagi. Saroj Khaparde. Manorama Pandey

— Krishnakant (@Krishna53839399) May 16, 2019
Let me correct your facts. Dr.Sarojini Mahishi and Mrs.Nandini Satpathy were Dy Ministers during 1967-71 and then MOS from 1971-77. Mrs. Sushila Rohtagi was also MOS from 1971-77. Ms.Saroj Khaparde was MOS in Rajiv Gandhi's government. None of them was Cabinet Minister. https://t.co/gtKGRZvCEd

— Sushma Swaraj (@SushmaSwaraj) May 16, 2019
#7
If you or your wife were from my Ministry and such a request for transfer was made on twitter, I would have sent a suspension order by now. https://t.co/LImngQwFh6

— Sushma Swaraj (@SushmaSwaraj) January 8, 2017
#8
Please do not have such notions. Indian politicians are sensitive and very helpful. https://t.co/9U0Rdxvn8q

— Sushma Swaraj (@SushmaSwaraj) August 23, 2016
#9
The computer is guilty of separating you. But don't worry. We will send you both in the same batch. https://t.co/ygBoGH1Lux

— Sushma Swaraj (@SushmaSwaraj) May 13, 2018
#10
I have moved out of my official residence 8, Safdarjung Lane, New Delhi. Please note that I am not contactable on the earlier address and phone numbers.

— Sushma Swaraj (@SushmaSwaraj) June 29, 2019
Share Your Views In Comments Below