Entertainment
11 Celebrities Who Fought Serious Diseases And Recovered From It Like A True Fighter
Health problems are something that is unavoidable and unpredictable. As humans, we often fall sick and then recover from it to continue in our daily lives. However, health is something that determines the value of our lives and our physical strength.
In such a scenario, amidst hectic schedule, our celebrities often fall sick. Well, a little bit of sickness is nothing to worry about but when the disease is something life-threatening, we feel a little scared.
Our favorite celebrities had faced life-threatening diseases but they did not lose the battle instead emerged victoriously.
Here are 11 such Indian celebrities who suffered from serious illnesses but they fought like real fighters:
1.Amitabh Bachchan suffered from Splenic Rupture and Myasthenia Gravis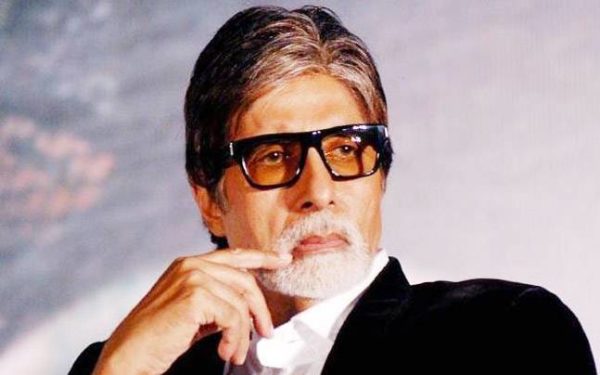 After Senior Bachchan went through a terrifying accident, which took place during the shooting of an action scene for Coolie in July 1982, he had lost a lot of blood during the same. It was a critical situation as it was reported that his spleen had been ruptured. It was terrifying indeed, as Amitabh Bachchan was pronounced clinically dead but it was his fighting spirit that made him recover completely after a few months. He also resumed filming later that year. Though in 1984, he was diagnosed again with myasthenia gravis, which once again took a toll on his physical and mental health resulting in acute depression. It has been in remission state, but this megastar has shown why he is known to be the Don of Bollywood with his unconditional fighting spirit.
2. Yuvraj Singh suffered Stage 1 Cancer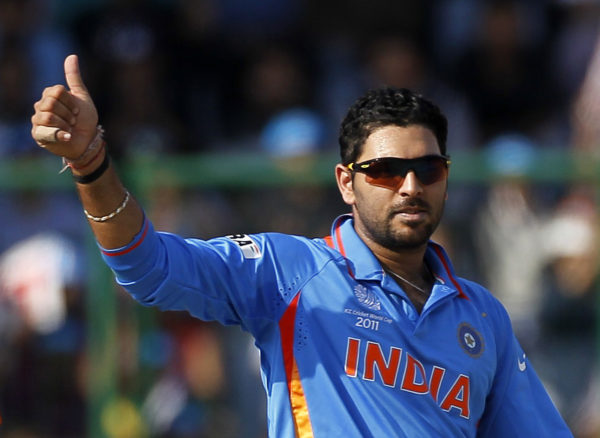 Yuvraj Singh is known as the fighter of our Indian Cricket Team because he has very well lived up to that adjective. The player who won the Player of the Tournament award during the World Cup 2011 was vomiting blood, having breathing issues and nausea just during that time. Well, we as an audience never got a hint of it. After the World Cup, Yuvraj Singh was diagnosed with Cancer in left lungs (stage 1). He underwent treatment, chemotherapy in the USA. In March 2012, he came back victorious by defeating cancer. He returned India and took part in 2012 T20 World Cup.
3. Lisa Ray suffered from Cancer (Multiple Myeloma)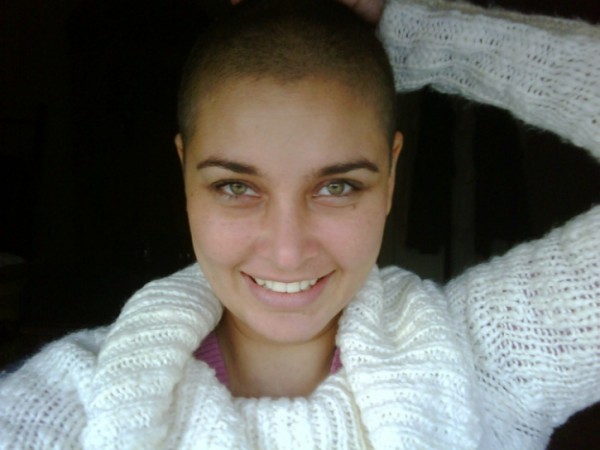 On 23rd June 2009, Lisa Ray, who is also a famous actor and model was diagnosed with multiple myeloma. It is a form of cancer, that of plasma cells in the bone marrow, which is a very rare disease. It was in April 2010, that Ray announced she was cancer-free though not quite completely cured. Even though the rare disease is treatable, it isn't curable. The actor is beautifully strong and has never let that terrifying thought affect her outlook towards life. Lisa Ray has a commendable optimistic attitude, indeed.
4.Shahrukh Khan: 8 Surgeries
King Khan of Bollywood isn't called the most inspiring actor and human being in general, for nothing. The actor who comes from a mediocre background with no connections to Bollywood has not only undergone through struggles at work but also on the health front. He can very well be called the King of Surgeries. He has undergone a total of 8 surgeries in 25 years inclusive of his ribs, ankle, knee, neck, eye, and shoulder. It is the never back down and always optimistic attitude of our Bollywood's Baadshah that makes him courageous and someone with an outstanding integrity all very dear to our hearts.
4. Honey Singh: Bipolar disorder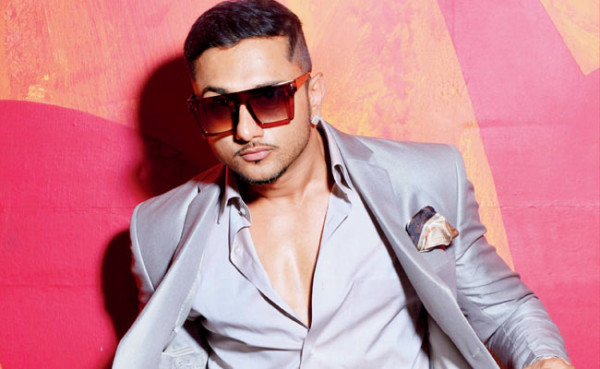 Reportedly, it was found out that Bollywood's rapper, Honey Singh was suffering from a mental condition called Bipolar disorder for quite some time. It was like he suddenly left the spotlight after giving consecutive hits like Angrezi beat, Manali trance, Love Dose and High Heels. It was, later on, found out that the medical requirement as told by the doctor sought out for him to stay away from everything. It is said that at the most only two to five people were allowed to visit him on a daily basis. Even in an interview recently, Honey Singh opened up about this very struggle with bipolar disorder and alcoholism on a daily basis, he also said that the reason behind not keeping it a secret from his fans as well as well-wishers is because they all deserve to know the reason behind his absence from showbiz. Honey Singh had kept away from the showbiz spotlight for around 18, months, fighting on his own something as terrifying as bipolar disorder and alcoholism.
6. Mumtaz suffered Breast Cancer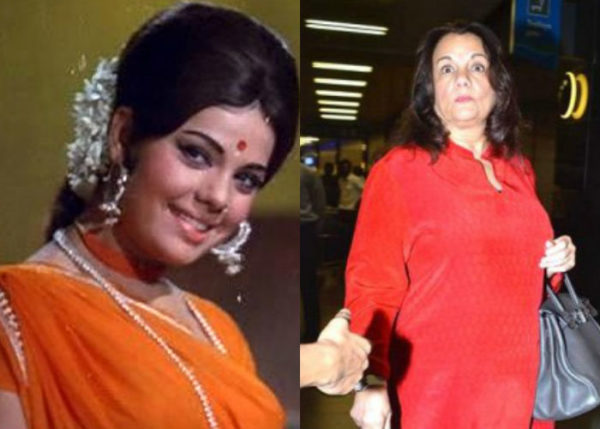 Mumtaz not just seemed bold by her face but also actions. The actress who won hearts with her classic beauty and power packed performances was diagnosed with breast cancer in 2002. She was 54 years old at that time. After 6 chemotherapies, 35 radiations, she was strong enough to confess to a leading daily "I don't give up easily. Even death will have to fight me." Well, obviously she recovered well and got back into shape. Her charm is evergreen and forever.
7. Saif Ali Khan suffered Heart Attack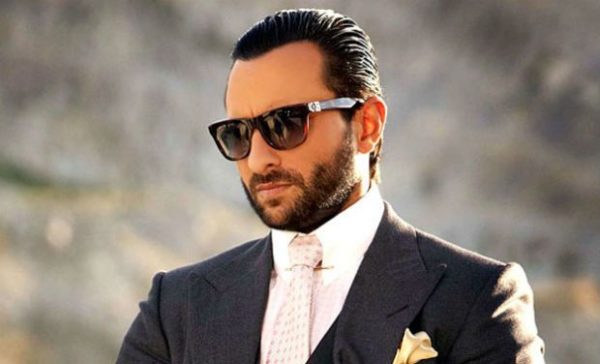 In February 2007, the Nawab Of Bollywood was hurried to Lilavati Hospital because he had chest pain which was later detected to be a minor heart attack. As the doctors confirmed it was a heart attack, the situation obviously became a little serious. However, Saif Ali Khan totally fought it out and came out untouched. The heart problem is hereditary in the family and Saif surely knows how to tackle even such heart problems.
8. Rajnikanth: Allergic Bronchitis and Viral Fever
The Thalaiva of our industry known for his extreme power has also suffered badly in health issues. He had been admitted to ICU 4 years ago at the age of 61 as he suffered from extreme exhaustion. He was flown from Singapore for the treatment and just like in his movies, it wasn't a big deal for the superstar himself. He totally blew the problem up in the air just like he does to his villains in the movie.
9. Manisha Koirala: Ovarian Cancer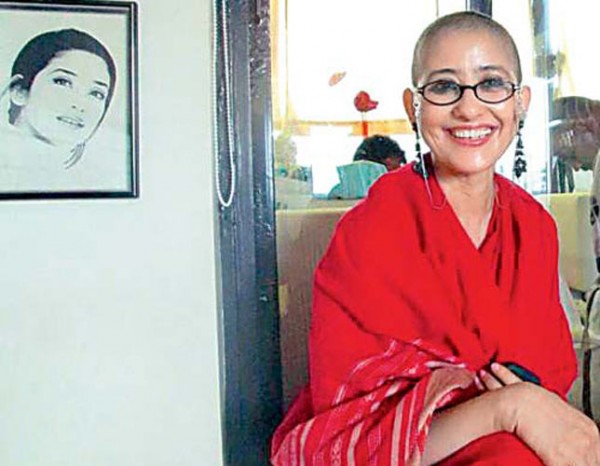 It was on the 29th day of the month of November in 2012 when it was reported that Manisha Koirala had been diagnosed with ovarian cancer. She was immediately rushed through the process of her cure and finally underwent the surgery on 10th December. Thankfully, the surgery was a huge success. Not only that but the Bollywood actress gave the best performance of her lifetime, indeed. She battled her disease like a fighter that has never learned nor will ever back down to life's struggles. She is now free of cancer for almost 2 years now. We wish her good health in the future as well.
10. Hrithik Roshan: Brain Clot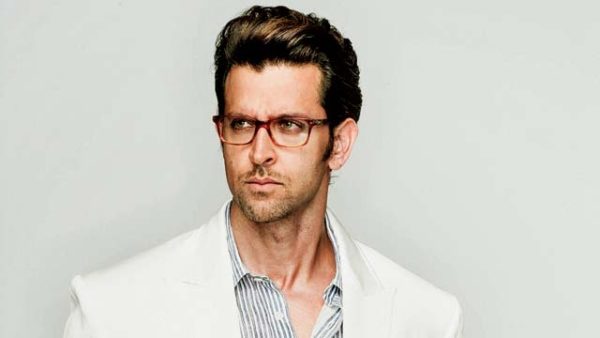 Hrithik Roshan is not only a superhero on the silver screen but also in real life. The actor had a brain clot in 2013. Well, nothing of the medical seriousness has been disclosed but a month later during the launch of Krrish 3, Hrithik said, "I am absolutely fantastic. Even with the hole in my brain, my spirit is intact." Well, this itself proves that there's nothing that can stop him.
11. Anurag Basu: Blood Cancer
Anurag Basu's struggle with cancer was one big battle. Doctors had told the director that he had 50% chances of survival in the year 2004. Just like he preaches in his movies, the spirit of positivity did not allow the director to give up or say a cut. He fought the deadly disease of blood cancer. During his treatment, he wrote the script of the movie A Life In A Metro and Gangster. Well, indeed the greatest success stories are written when the person is giving his life's toughest test.
Health is wealth and we should treasure our well-being. We surely hope that our favorite celebs stay healthy and happy. We pray they fight all their diseased just like a true fighter.
What are your thoughts? Let us know in the comments section.
Share Your Views In Comments Below